Read more about this program on the institution's website
Program Description
Overview
Food security is one of the major concerns of our time. The production of adequate and nutritious food for everyone, using the available recourses in a sensible and sustainable manner is a key priority worldwide, especially considering the expected effects of climate change on food production.
The Future Food Sustainability MSc aims to provide students with the key skills and knowledge that would enable them to work on ensuring food security and sustainability at a technical and/or strategic level. Cutting edge technologies and emerging trends are presented and discussed in the context of sustainability, while visits to relevant industrial sites aim to expose the students to the most industry-relevant technology and provide them with a real feel of the food supply chain challenges.
Who is it for?
Recent graduates with an agricultural, food science, life science or social science-based background, that would like to pursue a career in the food industry or food-related organisations. The course is also suitable for professionals in the agricultural or food industry that would like to take their career a step further as it will help them to progress in more managerial/strategic positions within their organisations.
Our graduates are equipped with the skills to develop and evaluate future scenarios and undertake financial and economic appraisals that can facilitate decision making and risk evaluation in any food-related context.
Course structure
Eight taught modules (40%),
Group project: Industry-led consultancy type project (20%),
Individual research project (40%).
Informed by industry
The course benefits from the input of an industry advisory panel (a group of representatives from the food industry) which help to ensure that it maintains its real-world relevance. We lead and collaborate in diverse research and consultancy projects, both nationally and internationally.
Future career
The sustainability of the various food supply chains is a concern not only for the food industry but also government departments, research organisations and numerous NGOs. This diverse public and private establishments are all in urgent need to recruit individuals with the skills set to address this challenge. Our MSc opens doors to careers in the food industry, government departments, NGOs and research organisations in roles such as sustainability managers, technical development managers, product technologists, supply chain analysts and regulatory affairs advisers.
Entry requirements
A first or second class UK Honours degree in a relevant science or social science-based discipline; or the international equivalent of these UK qualifications. Candidates with appropriate professional experience are also invited to apply.
Last updated Nov 2019
About the School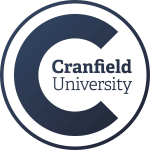 Cranfield's distinctive expertise is in our deep understanding of technology and management and how these work together to benefit the world.
Cranfield's distinctive expertise is in our deep understanding of technology and management and how these work together to benefit the world.
Read less