MSc in Forensic Psychology
Home ›
MSc ›
MSc in Forensic Psychology
Read more about this program on the school's website
Program Description
The only of its kind in Scotland, this programme is accredited by the British Psychological Society and designed for graduates with a psychology degree. It is your first step towards chartered status and membership in the Division of Forensic Psychology.
The parallel MSc Psychology in Forensic Settings offers professionals from different, related backgrounds the opportunity to undertake training across the same subject areas, but it does not lead to an externally accredited psychology qualification.
Your programme draws on expertise within academia and GCU's strong link with active practitioners to give you thorough and relevant training in the field – including instruction in the psychological, forensic, criminal and legal issues that will inform and influence your future career.
You'll learn to adopt an independent, analytical and evaluative approach to forensic psychology – and become a part of our thriving and diverse academic community. Here, you'll be encouraged to build a future that truly serves the common good, whether you're helping detect and treat offenders or advising on staff and services development across a wide range of fields.
Graduate prospects
GCU is known for world-class education, with a global reputation and top 5% ranking that will help you compete for a variety of positions in the field of forensic psychology.
You might choose a role in the public sector working in the courts, law enforcement and prisons, hospitals or mental health and social work; pursue a speciality in a commercial setting or continue your academic career.
What you will study
Psychology of Criminal Behaviour; Psychology and the Legal Process; Analytical Methods; Applying Forensic Psychology; Psychological Assessment; Interventions with Offenders; Children, Young Persons and the Law; Professional Skills in a Forensic Setting; and supervised research study.
Entry requirements
Typical entry requirements
UK Honours degree 2:1 (or equivalent) in psychology recognised by the British Psychological Society (BPS) as providing the Graduate Basis for Chartered Membership (GBC), and relevant work experience.
English language
IELTS score of 7.0 (or equivalent) with no element below 6.5
If you do not meet the English language requirements, you may be eligible for the English for University Study programme.
Additional requirements
All applicants must provide evidence demonstrating experience working with an appropriate client group (e.g. offenders, victims, or young people at risk of offending) in a forensic setting.
Fees and funding
The tuition fees you pay are mostly determined by your fee status. What is my student fee status?
Tuition fees 2018/19
Home: £5500
RUK: £5500
EU: £5500
International: £12600
If you commence your studies in September 2018 or January 2019, these are the annual or module fees that apply to the duration of your course; however, fees are subject to change. For full details on how fees may change read our fees and refund policy.
Additional costs
In addition to course tuition fees, you may encounter additional costs during your time at University.
Scholarships
We provide high-quality education for a fair price; as the University for the Common Good, we are committed to offering accessible higher education for talented students by keeping our tuition fees low and providing a generous scholarship package of over £2.5 million per year.
If you have any questions or enquiries regarding scholarships available for 2018/19, please feel free to contact the student enquiries team.
Professional accreditation
The programme is accredited by the British Psychological Society as the Stage 1 GBC pathway within the programme or the route towards Chartered Status and membership of the Division of Forensic Psychology.
International student start dates
For new international students, orientation events start on 14 September 2018. This extra time is specifically designed to assist new international students in settling into the UK and GCU prior to the start of general student induction and teaching.
There will be a whole host of fun and informative activities taking place during this period, including campus and city tours, as well as welcome events where you can meet other international students.
Last updated Feb 2020
About the School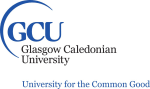 The School of Health and Life Sciences, one of three academic schools in GCU, brings together the departments of Life Sciences, Psychology, Social Work and Allied Health Sciences and Nursing and Commu ... Read More
The School of Health and Life Sciences, one of three academic schools in GCU, brings together the departments of Life Sciences, Psychology, Social Work and Allied Health Sciences and Nursing and Community Health. Working in partnership with our staff, students and external stakeholders, the School of Health and Life Sciences has created a unifying vision designed to meet the 2020 University Strategy, embedding excellence, engagement and energy into every aspect of school life.
Read less