MSc in Forensic Osteology and Field Recovery Methods
Home ›
MSc ›
MSc in Forensic Osteology and Field Recovery Methods
Program Description
This new MSc programme equips you with the ability to excavate and analyze human remains.
Overview
Learn the practical skills needed to recover human remains in the field. Gain the theoretical knowledge needed to reconstruct biological profiles from hard tissue, supported by laboratory-based training.
You learn from a team of internationally respected academics with extensive professional experience. You have the opportunity to access one of the largest human skeletal collections in the UK, with extensive skeletal pathology and accompanying radiographs. The collection is curated by the Skeletal Biology Research Centre, in the School's Human Osteology Research Laboratory.
The programme is suited for students from a wide range of BA and BSc backgrounds. This MSc will provide a firm foundation for continued work, or Ph.D. research, in anthropology, archaeology and related forensic fields.
About the School of Anthropology and Conservation
With specialization in forensics and paleopathology, osteology, evolutionary psychology and the evolutionary ecology and behavior of great apes, Kent is one of the largest institutions for biological anthropology. The School also houses the Skeletal Biology Research Centre (SBRC) which brings together innovative research, novel methodologies, and international collaborations. Kent Osteological Research and Analysis (KORA) is an enterprise unit based within SBRC offers osteological analyses of human skeletal remains.
Kent has pioneered the social anthropological study of Europe, Latin America, Melanesia, and Central and Southeast Asia, the use of computers in anthropological research, and environmental anthropology in its widest sense (including ethnobiology and ethnobotany). We maintain an active research culture, with staff working in many different parts of the world.
Our regional expertise covers Europe, the Middle East, Central, Southeast, and Southern Asia, Central and South America, Amazonia, Papua New Guinea, East Timor, and Polynesia.
National ratings
In the Research Excellence Framework (REF) 2014, research by the School of Anthropology and Conservation was ranked 10th for research power and in the top 20 in the UK for research impact and research power.
An impressive 94% of our research was judged to be of international quality and the School's environment was judged to be conducive to supporting the development of world-leading research.
In the latest Student Barometer survey, 100% of our postgraduate students were satisfied with the academic content of their course and 97% said they found their programme intellectually stimulating.
Course structure
Modules
The following modules are indicative of those offered on this programme. This list is based on the current curriculum and may change year to year in response to new curriculum developments and innovation. Most programmes will require you to study a combination of compulsory and optional modules. You may also have the option to take modules from other programmes so that you may customize your programme and explore other subject areas that interest you.
Modules may include & Credits
SE814 - Advanced Human Osteology and Anatomy 15
SE815 - Forensic Taphonomy 15
SE817 - Growth and Disease of the Human Skeleton 15
SE818 - Field Excavation and Recovery Methods 15
SE992 - Advanced Topics in Evolutionary Anthropology 15
PS501 - Forensic Physical Methods 15
SE812 - Research Design and Advanced Analytical Methods 15
SE813 - Dissertation Project 60
Teaching and Assessment
Modules are taught using a variety of methods including practically based modules taught in the field, lectures and seminars, demonstration, group projects, weekly bone quizzes and practical lab sessions that are supported through textbooks. Current journal articles on methodologies and theories support both the labs and lectures.
Assessment will be through practical demonstrations during lab sessions, lab reports, independent and group coursework exercises and research dissertations.
Programme aims
The programme aims to:
Provide an excellent standard of higher education.
Provide teaching informed by research and scholarship.
Develop a sound knowledge of laboratory-based scientific methods, and other skills, which will be of value within forensic osteology, but can also be transferred to archaeology, biological anthropology, and bioarchaeology.
Develop an awareness of professional and ethical standards and practices.
Attain a deep knowledge, and experience of, techniques relevant to forensic osteology, as well as their practical application.
Critical awareness of, and engagement with, current research methods and techniques.
Develop the ability to learn independently.
Prepare students for employment, or further post-graduate doctoral study in Forensics, Biological Anthropology, and Archaeology.
Provide learning opportunities that are enjoyable, involve realistic workloads, based within a practical framework, with appropriate support for students from diverse backgrounds.
Provide high-quality teaching in a supportive environment with appropriately qualified and trained staff.
Learning outcomes
Knowledge and understanding
You gain knowledge and understanding of:
Field recovery of human remains
Identification of human hard and soft tissue
Analysis of human hard tissue
Intellectual skills
You develop intellectual skills in:
Quantitative analysis
Problem-solving
Practical skills
Subject-specific skills
You gain the following subject-specific skills:
Skeletal identification
Biological profiling
Field recovery and laboratory skills
Transferable skills
You gain the following transferable skills:
Communication both orally and in writing
Independent learning ability required for continued professional development
Study support
Postgraduate resources
The School has a lively postgraduate community drawn together not only by shared resources such as postgraduate rooms, computer facilities (with a dedicated IT officer) and laboratories but also by student-led events, societies, staff/postgraduate seminars, weekly research student seminars and a number of special lectures.
The School houses well-equipped research laboratories for genetics, ecology, visual anthropology, virtual paleoanthropology, Animal Postcranial Evolution, biological anthropology, anthropological computing, botany, osteology, and ethnobiology. The state-of-the-art visual anthropology laboratory is stocked with digital editing programmes and other facilities for digital video and photographic work and has a photographic darkroom for analog developing and printing.
Kent has outstanding anthropology IT facilities. Over the last decade, the School has been associated with many innovatory projects, particularly in the field of cognitive anthropology. It provides an electronic information service to other anthropology departments, for example by hosting both the Anthropological Index Online and Experience-Rich Anthropology project. We encourage all students to use the Centre's facilities (no previous experience or training is necessary).
Anthropology at Kent has close links with the nearby Powell-Cotton Museum, which has one of the largest ethnographic collections in the British Isles and is particularly strong in sub-Saharan African and Southeast Asian material. It also houses an extensive comparative collection of primate and other mammalian material. The human skeletal material is housed at the Kent Osteological Research and Analysis Centre within the School.
Anthropology, together with the Durrell Institute of Conservation and Ecology (DICE) form the School of Anthropology and Conservation.
Global Skills Award
All students registered for a taught Master's programme are eligible to apply for a place on our Global Skills Award Programme. The programme is designed to broaden your understanding of global issues and current affairs as well as to develop personal skills which will enhance your employability.
Careers
Higher degrees in forensic anthropology create opportunities in many employment sectors including academia, archaeology, police sector, the civil service and non-governmental organizations through work in areas such as human rights. A forensic anthropology degree also develops interpersonal and intercultural skills, which make our graduates highly desirable in any profession that involves working with people from diverse backgrounds and cultures.
As a School recognized for its excellence in research we are one of the partners in the South East Doctoral Training Centre, which is recognized by the Economic and Social Research Council (ESRC). This relationship ensures that successful completion of our courses is sufficient preparation for research in the various fields of social anthropology. Many of our students go on to do Ph.D. research. Others use their Master's qualification in employment ranging from research in government departments to teaching to consultancy work overseas.
Entry requirements
A good honors degree (2.1 or above) in biological anthropology or other associated fields (eg., Forensic Science; Archaeology; Anatomy). In certain circumstances, we will consider students who have not followed a conventional education path. These cases are assessed individually by the Director of Graduate Studies and the Programme Convenor, Dr. Chris Deter C.A.Deter@kent.ac.uk
All applicants are considered on an individual basis and additional qualifications, and professional qualifications and experience will also be taken into account when considering applications.
International students
Please see our International Student website for entry requirements by country and other relevant information for your country.
English language entry requirements
The University requires all non-native speakers of English to reach a minimum standard of proficiency in written and spoken English before beginning a postgraduate degree. Certain subjects require a higher level.
Need help with English?
Please note that if you are required to meet an English language condition, we offer a number of pre-sessional courses in English for Academic Purposes through Kent International Pathways.
Research areas
Dynamic publishing culture
Staff publishes regularly and widely in journals, conference proceedings, and books. Among others, they have recently contributed to American Ethnologist; Current Anthropology; Journal of the Royal Anthropological Institute; American Journal of Physical Anthropology; Proceedings of the Royal Society B; and Journal of Human Evolution.
Biological Anthropology
Our research encompasses a broad range of topics within biological and evolutionary anthropology, including bioarchaeology, forensic anthropology, archaeological science, human reproductive strategies, hominin evolution, primate behavior and ecology, modern human variation, and cultural. We have three dedicated research laboratories, as well as a commercial osteology unit.
Our research takes us to many regions of the world (Asia, Africa, Europe, South America, and the United States). We collaborate with international research organizations, including the Instituto de Biología Subtropical (Argentina), German Primate Center, Max Planck Institute for Evolutionary Anthropology, and Budongo Conservation Field Station (Uganda). Members of staff provide a wide research network offering research opportunities in Africa, Southeast Asia, and South America.
Skeletal Biology
Our Skeletal Biology Research Centre is the only UK Centre focusing on the analysis of biological hard tissues (bones and teeth). It brings together innovative research, novel methodologies, and international collaborations, with expertise and resources from Physical Sciences and Biosciences at Kent, and the Powell-Cotton Museum. Research ranges from analyses of the most important human fossils, histological studies of teeth and bone, isotopic analyses and dietary reconstruction, virtual 3D analyses of the skeleton, and forensic identification that together ultimately aim to better understand humans and our evolutionary history.
Primatology
The Living Primates Research Group fosters research into the behavior and ecology of primates. It addresses questions concerning adaptation using living primates as model species, to provide a comparative framework for the understanding of human biology and behavior, and investigate the biological and social dimensions of anthropogenic impacts on non-human primates (NHPs). Research ranges from functional morphology to behavioral ecology and physiology, cultural primatology, and the interplay of primate biology, ecology, and conservation, including primate rehabilitation and reintroduction and human-NHP coexistence.
Social Anthropology
The regional expertise of our staff has a global reach, with field sites in Europe (including the UK), the Middle East, the Balkans, South Asia, Amazonia, and Central America, Oceania, and Southeast Asia. Themes of conflict, violence, the economic crisis, and precarity form a major focus of our current work in these areas, alongside new research on austerity and its social impact, and charity. We have emerging interests in social inequality, work, and organized crime and corruption; and are internationally recognized for our work on ethnicity, nationalism, and identity.
Our research extends to intercommunal violence, diasporas, pilgrimage, intercommunal trade, urban ethnogenesis, indigenous representation and the study of contemporary religions and their global connections (especially Islam). History and heritage is another key theme, with related interests in time and temporality, and the School hosts the leading journal History and Anthropology. Other research addresses the anthropology of natural resources; anthropology of tourism; and post-socialist economy and society in Europe and Central Asia.
We research issues in fieldwork and methodology more generally, with a strong interest in the field of visual anthropology. Our work on identity and locality links with growing strengths in kinship and parenthood. This is complemented by work on the language of relatedness, and the cognitive bases of kinship terminologies
A final focus concerns science, medical anthropology, and contemporary society. We work on the anthropology of business, biotechnology, and mental health. Related research focuses on policy and advocacy issues and examines the connections between public health policy and local healing strategies. Staff collaborations and networks extend widely across these regions and thematic interests, and Kent is well-known for its pioneering engagement with the anthropology of Europe.
Fees
The 2018/19 annual tuition fees for this programme are:
Forensic Osteology and Field Recovery Methods - MSc at Canterbury:
| | | |
| --- | --- | --- |
| | UK/EU | Overseas |
| Full-time | £7300 | £15200 |
| Part-time | £3650 | £7600 |
For students continuing on this programme, fees will increase year on year by no more than RPI + 3% in each academic year of study except where regulated.
Last updated May 2019
About the School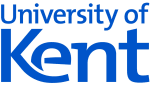 The School of Anthropology and Conservation is a multinational research community striving for real-world impact. Our creative lecturers, internationally recognised research, state-of-the-art laborato ... Read More
The School of Anthropology and Conservation is a multinational research community striving for real-world impact. Our creative lecturers, internationally recognised research, state-of-the-art laboratory facilities and welcoming student spaces create an inspiring learning environment.
Read less