MSc in Forensic Investigation of Heritage Crime
Home ›
MSc ›
MSc in Forensic Investigation of Heritage Crime
Program Description
This course is subject to University approval.
Over the last decade, heritage crime has become an increasing issue across the world. Efforts from the international heritage community to tackle crime against cultural property have highlighted the increasing demand for highly qualified and skilled subject matter experts. Developed from discussions with cultural heritage bodies, NGOs, military and police, this MSc will provide you with real-world skills that will enhance your employability.
Course details
Individual project
The individual project takes four months from April to July. The student selects from a range of titles or may propose their own topic. Most are practically or experimentally based using Cranfield's unique facilities.
Assessment
By written and practical examinations, continuous assessment, project presentation and oral exam.
Modules
Keeping our courses up-to-date and current requires constant innovation and change. The modules we offer reflect the needs of business and industry and the research interests of our staff and, as a result, may change or be withdrawn due to research developments, legislation changes or for a variety of other reasons. Changes may also be designed to improve the student learning experience or to respond to feedback from students, external examiners, accreditation bodies and industrial advisory panels.
To give you a taster, we have listed the compulsory modules and (where applicable) some elective modules affiliated with this programme which ran in the academic year 2018–2019. There is no guarantee that these modules will run for 2019 entry. All modules are subject to change depending on your year of entry.
Compulsory modules
All the modules in the following list need to be taken as part of this course
Courtroom Skills
Extended Essay
Fakes and Forgeries
International Heritage Crime
International Heritage Exercise
Investigation and Evidence Collection
Reasoning for Forensic Science
UK Heritage Crime
UK Heritage Exercise
Research Project
Elective modules
A selection of modules from the following list need to be taken as part of this course:
Analytical Techniques
Counter Improvised Explosive Devices Capability
Digital Crime and Investigation
Fires, Explosions and their Investigation
Forensic Exploitation and Intelligence
Hazardous Forensics
Practical Archaeological Excavation
Fundamentals of Forensic Anthropology: Osteology
Trace Evidence
Forensic Archaeology: Recovering Buried Remains
Radiographic Investigations in Forensic Science
Entry Requirements
A first or second class Honours degree or equivalent in forensic science or scientific discipline, or the professional equivalent. Students with other degrees who can show a knowledge of and interest in the scientific elements of the subject will also be considered.
English Language
If you are an international student you will need to provide evidence that you have achieved a satisfactory test result in an English qualification. The minimum standard expected from a number of accepted courses are as follows:
In addition to these minimum scores, you are also expected to achieve a balanced score across all elements of the test. We reserve the right to reject any test score if any one element of the test score is too low.
We can only accept tests taken within two years of your registration date (with the exception of Cambridge English tests which have no expiry date).
Students requiring a Tier 4 (General) visa must ensure they can meet the English language requirements set out by UK Visas and Immigration (UKVI)and we recommend booking an IELTS for UKVI test.
Your career
Key organisations have supported the need for further education within this field, due to the rise in crime and high demand for highly qualified subject matter experts.
This course aims to meet these demands and improve the employment prospects for students, and promotion prospects for existing heritage professionals. Heritage is competitive, but an expanding field and the knowledge gained from this MSc should be of real-world use to enhance your chances of employment.
Last updated Jan 2020
About the School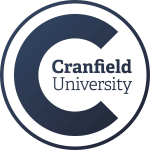 Cranfield's distinctive expertise is in our deep understanding of technology and management and how these work together to benefit the world.
Cranfield's distinctive expertise is in our deep understanding of technology and management and how these work together to benefit the world.
Read less