MSc in Forensic Ballistics
Home ›
MSc ›
MSc in Forensic Ballistics
Read more about this program on the institution's website
Program Description
Overview
This course is designed to provide students with a comprehensive insight of the field of firearms, ammunition and ballistic investigations. The course offers students a wide range of different experiences with unique facilities available to no other university in the UK and is part of the MSc Forensic Programme which is formally accredited by The Chartered Society for Forensic Sciences. Students come from a wide range of backgrounds, usually with a science or forensic science first degree. Many students come from abroad, especially in Europe, Africa and North America. The course is highly practical and hands-on, aiming to produce a clear understanding of how firearms and ammunition function, the science of ballistics, the role of the forensic firearms examiner and how the forensic evidence produced in gun crime can be used to help resolve issues in relation to criminal and civil law.
Course structure
Students are required to take nine core modules and choose three elective modules based on their particular background, future requirements or interests. This is followed by a four-month research project and either a thesis or literature review and paper.
Example modules
Compulsory:
Analytical Techniques,
Courtroom Skills,
Firearms Investigations,
Forensic Ballistic Investigations,
Investigation and Evidence Collection,
Reasoning for Forensic Science,
Introduction to Firearms Investigations and Forensic Ballistics,
Materials Engineering and Processing,
Research Project.
Elective:
Introductory Studies,
Environmental Forensic Science,
Fakes and Forgeries,
Fires, Explosions and their Investigation,
Forensic Archaeology: Recovering Buried Remains,
Forensic Investigation of Explosives and Explosive Devices,
Fundamentals of Forensic Anthropology: Osteology,
Mass Fatality Incidents,
Radiographic Investigations in Forensic Science,
Trace Evidence,
Hazardous Forensics,
Failure Mechanisms of Materials,
Forensic Exploitation and Intelligence,
Digital Crime and Investigation,
Approach to Failure Investigation and Analysis,
Counter Improvised Explosive Devices Capability.
Individual project
The individual project takes four months from April to July. The student selects from a range of titles or may propose their own topic. Most are practically or experimentally based using Cranfield's unique facilities.
Future career
Prepares you to practice as a professional expert witness in forensic ballistics, within forensic laboratories, police departments, government bodies and non-governmental organisations. It is also a necessary introduction that could lead to conducting research at PhD level in the subject.
Entry requirements
A first or second class Honours degree, or equivalent, in a relevant discipline such as a science, archaeology, anthropology, engineering, forensic science, materials, or the professional equivalent. Students with other degrees who can show knowledge of and interest in the scientific elements of the subject will also be considered.
Last updated Jan 2020
About the School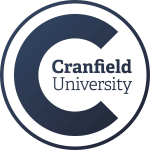 Cranfield's distinctive expertise is in our deep understanding of technology and management and how these work together to benefit the world.
Cranfield's distinctive expertise is in our deep understanding of technology and management and how these work together to benefit the world.
Read less