MSc in Forensic Accounting
Home ›
MSc ›
MSc in Forensic Accounting
Program Description
This course will provide you with an insight into forensic accounting and specifically the two main subject areas of investigations and dispute advisory services. You increase your knowledge of the legal framework as it relates to the law of evidence, and undertake a range of modules covering other forensic-related areas such as financial analysis and electronic crime.
The modules you undertake allow you to develop an appreciation of forensic accounting work, including the nature and extent of financial crime and financial dispute resolution and then use the theoretical knowledge gained to consider the practical application of such knowledge.
You will develop the ability to research legal cases and present legal argument, consider the investigative process and develop an understanding of the most commonly used major software applications. You can access the Association of Certified Fraud Examiners' member resources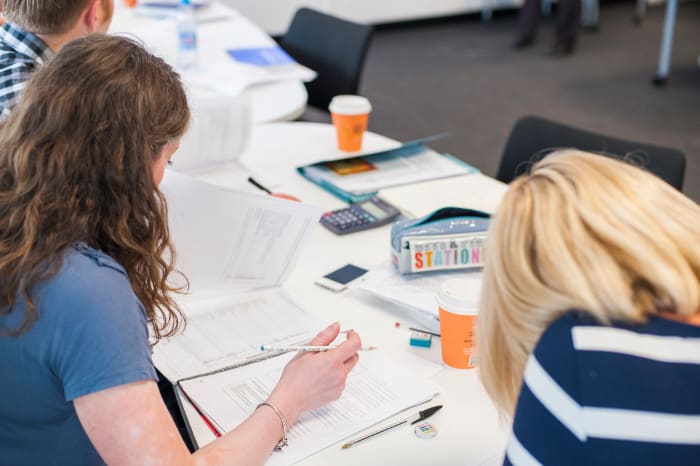 You learn through:
ethical reflection
research
critical evaluation
lectures
seminars
workshops
independent study
group work
tasks and exercises
projects
assessment and feedback
Modules
The modules for 2019/20 may vary to those given below, which are for academic year 2018/19
Corporate Governance and Ethics
Effective corporate governance can help companies to enhance shareholder wealth and benefit society. This module explores how corporate governance works in practice and how it connects to business ethics.
Dissertation
This module is one of the keystones of your Master's course. It allows you to explore in depth and research a topic of your choice relating to accounting in general and forensic accounting in particular. You will use your knowledge and skills that you've gained from attending the other modules, particularly the research methods, and supported by an experienced supervisor to research certain research problem and offer a filling to a research gap that you identify based on a comprehensive literature review. This module is particularly useful if you may want to consider undertaking a Doctorate after you complete your MSc.
Electronic crime
Do you want to know more about what causes financial losses to the global economy greater than the GDP of countries such as Saudi Arabia or Switzerland? In one word – Cybercrime.
You will get to dig under the bonnet of what goes on around the Information Systems that businesses and individuals are relying on to run things every day. You'll see plenty of examples of Cybercrime and the impact that these have on various organisations and individuals. You'll get to work on a "real" assignment, focused on real organisational issues, focused on Cybercrime."
Financial analysis
The aim of Financial Analysis is to simplify messages produced by companies for the unsophisticated users of the financial statements and to aid the decision-making process of external stakeholders. The Financial Analysis module enhances students' understanding of financial reporting through an in-depth application of a range of analytical techniques, applied to real life companies, along with none financial data.
Forensic accounting
There is increasing demand globally for the specialist knowledge and skills relating to the practice of forensic accounting, often defined as the application of accounting principles, theories and disciplines to facts or issues involved in legal disputes. This module aims to develop the student's appreciation of the two core areas of forensic accounting: fraud investigation and dispute resolution.
Forensic accounting applications
This module develops the theoretical knowledge gained in the first semester's Forensic Accounting module and considers the practical application of such knowledge. The module develops students' appreciation and understanding of the techniques used in forensic investigation engagements such as interviewing and develops dispute resolution techniques such as the quantification of damages.
Methods of enquiry: Research and consultancy in finance
Managers in all areas of business are required to make decisions often unstructured decisions. This means analysing and evaluating information or even evaluating recommendations based on information prepared by others. In order to make correct decisions managers need an understanding of research processes and the criteria that should be applied to their own research and that of others.
The expert witness in criminal litigation
This module considers and examines the use of evidence, including expert evidence in a criminal trial. It involves consideration of what is meant by evidence and examines and evaluates evidence from the perspective of the form that evidence takes in a criminal trial. The module also considers what is meant by admissibility of evidence, relevance, the weight of evidence, and the role of the judge and jury in a trial.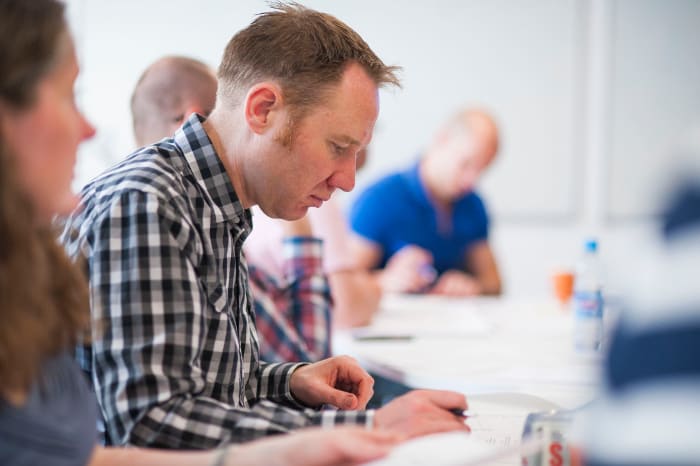 Entry requirements
Normally students must have an undergraduate degree in a relevant field, however, if you don't have a degree you may be considered if you have relevant professional accounting experience. You also need two appropriate references. You may also be able to claim credit points which can reduce the amount of time it takes to complete your qualification at Sheffield Hallam. Find out more
If English is not your first language you typically need an IELTS 6.0 score with a minimum of 5.5 in all skills or equivalent. If your English language skill is currently below IELTS 6.0 we recommend you consider a Sheffield Hallam University Pre-sessional English course which will enable you to achieve an equivalent English score.
Accreditation
We are a member of the Anti-Fraud Education Partnership with the Association of Certified Fraud Examiners.
We may ask you for an interview before admissions are finalised. International students may be interviewed by telephone or e-mail.
Live projects
You complete a major research-based project on a topic relevant to your future career development or academic interest. It enables you to demonstrate the skills and knowledge gained on the course and develops your research skills.
Networking opportunities
Students on this course are typically from all corners of the globe, providing opportunities to engage with different cultures and network whilst learning knowledge we believe will enable students to aim for positions in the hierarchies of management.
Many of the tutors are from industry and are well connected with professional accountancy bodies, researching professional knowledge, developing professional syllabi and designing professional assessments. This ensures that you are at the cutting edge of applied professional knowledge, whilst also developing critically reflexive forms of analysis, questioning established knowledge and imagining alternatives.
The team delivering the course has strong links with the Association of Chartered Certified Accountants (ACCA), the Chartered Institute of Management Accountants (CIMA) and the Association of Corporate Treasurers (ACT). We are also a member of the Anti-Fraud Education Partnership with the Association of Certified Fraud Examiners.
Our graduates are well equipped for a range of careers as the course develops skills that are required by a broad range of industries in both the private and public sectors. We have a team of specialist recruitment advisers and run a range of careers and recruitment events.
Future careers
This course prepares you for a career in:
accounting-related professions
financial fraud detection
accountancy
finance or accounting management
financial controlling
financial analysis
financial consultancy
research or education
career development in the police, legal and penal professions
Duration and fees
Start dates: September
Duration: 12 months
Fees:

EU students 2019/20 academic year is £8,000 for the course.
International students 2019/20 academic year is £13,500 for the course.

Deadline: There is no set deadline to apply.
Last updated Sep 2020
About the School
Sheffield Hallam University is a welcoming community of students and staff from more than 120 countries. We offer exceptional teaching across 700 programmes at foundation, undergraduate, postgraduate ... Read More
Sheffield Hallam University is a welcoming community of students and staff from more than 120 countries. We offer exceptional teaching across 700 programmes at foundation, undergraduate, postgraduate and research degree level. With more than 31,000 students, we are among the largest universities in the UK.
Read less