MSc in Food Technology and Nutrition
Home ›
MSc ›
MSc in Food Technology and Nutrition
Read more about this program on the school's website
Program Description
This programme is aimed at students who want to learn more about food and who want to work with innova­tive future foods, for instance as a part of the solution to major health issues such as malnutrition and obesity. The programme covers the design and production of foods with health benefits. You will learn about subjects such as food chemistry, food processing, surface and colloid chemistry, microbiology, nutrition and food analysis.
The programme is closely aligned to market needs and there is a strong emphasis on engineering sciences. During your studies, you will meet not only world-leading research­ers within the department, but also guest lecturers from various food companies working with, for example, product development and marketing. Our links to local industry are strong and our focus on innovation is high; many of our researchers have converted research results into successful entrepreneurial enterprises, such as Oatly, Optifreeze, Probi and Solve.
Courses feature both theoretical and practical learning, and we ensure our students understand both the 'why' and the 'how' of the subjects they study. Many projects are highly product-focused, and often include visits to local companies as well as industry advisors who help guide students through their projects. In order to cope with the programme, we recommend that the students have knowl­edge of unit operations, thermodynamics and laboratory skills from their Bachelor's degree.
The final semester of the programme consists of a degree project in which you will use the knowledge you acquired on the programme to identify, analyse and solve a problem related to your field of study. The project can be academic in nature, or developed within industry, and can be carried out either in Lund or abroad. Examples of companies where students have performed their degree projects include Aventure (Sweden), Orkla foods (Sweden), Findus (Sweden), and Probi (Sweden).
After completing this programme you will:
Have achieved a high level of broad skills in food tech­nology and nutrition to meet the global challenges of food security
Have improved your communication skills through discus­sions, debates and by practicing written and oral pres­entations of projects
Be able to suggest processing conditions for the industrial manufacture of high quality food products in terms of nutritional and sensory properties and with regard to raw materials, convenience, energy and sustainability
Career prospects
Your future job could be anywhere in the world; in a small or large multinational company, a government authority a university or another organisation. Graduates have gone on to find jobs at companies like, Arla Foods, Tetra Pak, Optifreeze, Albina Snacks, Glucanova and AAK. For those students who wish to continue as a researcher, there is the option to go on to studies at doctoral level.
More information can be found at https://www.lunduniversity.lu.se/lubas/i-uoh-lu-TALIV
Why Lund University?
Lund University was founded in 1666 and is one of northern Europe's oldest, broadest and finest universities. The University ranks among the world's top 100 universities in the QS World University Rankings 2020 and is the #1 choice for international students coming to Sweden – one of the world's most innovative, sustainable and democratic countries.
If you would like to start building your international network in a global classroom setting, Lund University is a great option. Experience a different way of learning in a country ranked as one of the best in the world at providing higher education. Group work and informal teacher-student relationships facilitate in-depth learning.
The University is located in Lund, a charming and compact university city in southern Sweden, only 35 minutes away from Copenhagen Airport in Denmark. The city is famous for its vibrant student life and is also home to many world-leading research facilities and international companies.
Learn more about Lund University at www.lunduniversity.lu.se
Last updated Feb 2020
About the School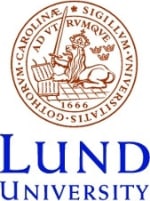 Lund is Sweden's most attractive study destination. The University offers one of the broadest ranges of programmes and courses in Scandinavia, based on cross-disciplinary and cutting-edge research. A ... Read More
Lund is Sweden's most attractive study destination. The University offers one of the broadest ranges of programmes and courses in Scandinavia, based on cross-disciplinary and cutting-edge research. A degree from Lund University is a hallmark of quality both in Sweden and abroad.
Read less
Visit the school's website