Read more about this program on the school's website
Program Description
About
Ranked as a UK top 10 and world top 40 Finance Master's in International Business Rankings, the Finance and Management MSc provides a solid grounding in finance and management principles, rigorous training in relevant tools and techniques, and demonstrates how to apply them practically in the global workplace.
Who is it for?
Graduates with a desire to develop their knowledge and skills in finance and management before seeking their first professional role.
Professionals with work experience in the area of finance or management who are seeking to take their career to the next level.
Individuals who want to be taught by faculty who have experience in business and industry and can bring their knowledge to the programme.
Why this course?
More than just an academic institution, Cranfield School of Management's world-class research, expertise and teaching result in practical management solutions that are transforming the world of business today. For 50 years, we have been working with leading companies across the globe, pursuing our mission to improve the practice of management.
Our Finance and Management MSc is distinctive in covering the principles, tools and techniques of both finance and management, as well as how to apply them in real work situations. You will gain an in-depth understanding of financial and management accounting, economics, international financial markets, statistical analysis, financial modelling and corporate financial management.
The programme of study is distinct and unique in the way that it provides a link between the School and the business community. You will be taught by faculty with experience of the real world of finance and business, together with practitioners from different areas of finance.
Modules focus on real-world challenges and include a combination of case studies, participative exercises, interactive lectures and group projects. In addition, you will also have the opportunity to expand your knowledge and get ready to face the professional world, through attendance at regular seminars and speeches.
Our classes are small and each academic tutor has no more than five students in any one cohort, ensuring close contact continuous interaction.
Studying this course will enable you to work in a range of financial roles across a variety of organisations worldwide. With students and academics from over 50 countries, the Finance and Management MSc is truly international. High standard content and fruitful discussions about its application within different cultures and geographical areas prepare you for working in every part of our increasingly globalised world.
Accreditation
The course content covers much of the syllabus of the Chartered Financial Analyst (CFA) qualification, giving you the opportunity to work towards an additional professional qualification while you are studying with us through the CFA Institute University Affiliation Program. If you choose this option, you will receive revision support from our faculty ahead of sitting the first examination in term three of your course. You can then sit parts two and three of the qualification after completing your course. More information about the CFA Institute University Affiliation Program and associated CFA Program Awareness Scholarships can be found on the CFA website.
Course details
The course comprises 10 core modules and four elective modules. This enables you to tailor the programme of study to suit your personal career plan. Throughout the course, you will have access to a highly effective infrastructure including Bloomberg live financial news and data, BoardEx, CRSP data, DataStream, EBSCO, FAME, Fitch Connect, SDC Platinum and Thomson One resources. You will use real-world, international case studies to support your learning. The culmination of the learning process is your opportunity to undertake an empirical research project for your individual thesis.
Compulsory modules
All the modules in the following list need to be taken as part of this course.
Accounting
Economics for Financial Markets
Financial Markets Regulation and Ethics
Organisational Management
Research Methods in Finance
Statistical Analysis for Finance
Strategic Management
Valuation and Financial Modelling
International Corporate Finance
Corporate Finance
Elective modules
A selection of modules from the following list needs to be taken as part of this course.
Applied Financial Econometrics
Corporate Restructuring
Entrepreneurial Finance
Infrastructure Finance
Private Equity
Strategic Management Accounting and Control
Mergers and Acquisitions
Fund Management
Fixed Interest Securities
Technical Analysis and Trading Systems
International Investment and Emerging Markets
Blockchain, Cryptocurrencies and Smart Contracts
Big Data Management and Cybersecurity
Entry requirements
We welcome applications from talented candidates of all backgrounds and each application is considered on its individual merit. Usually candidates must hold either a:
first or a second class UK honours degree in a relevant discipline, or
international degree - equivalent of UK qualifications.
Candidates who do not meet these criteria may be considered if they have a professional qualification (e.g. CIMA, ACA, ACCA) together with 5 years' post-qualification relevant work experience. Other relevant qualifications, together with significant experience, may be considered.
Last updated Jan 2020
About the School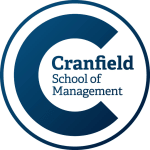 A world-leader in management education, research and consultancy for over 50 years, Cranfield School of Management is an exclusively postgraduate business school whose mission is to improve the practi ... Read More
A world-leader in management education, research and consultancy for over 50 years, Cranfield School of Management is an exclusively postgraduate business school whose mission is to improve the practice of management.
Read less