Read more about this program on the school's website
Program Description
Overview
The professional field of facilities management is growing rapidly worldwide, establishing itself as the source of strategic management for the coordination of modern business processes and support facilities.
The Facilities Management programme develops competencies and skills to enable its graduates to manage facilities effectively in a changing business world. Taught from the perspective of strategic facilities management, the programme will invest in students the skills necessary to realise the strategic potential of facilities management to contribute to business effectiveness.
The programme is industry-relevant, ensuring that graduates are able to quickly make a positive and effective contribution to the success of their working environment.
Professional recognition
The programme is fully accredited by the Royal Institution of Chartered Surveyors (RICS).
January entrants
Students starting the programme in January should note that it runs full-time for 2 semesters (12 months) + dissertation (February to April, 3 months) (total 16 months), or part-time runs for 4 semesters (24 months) + dissertation (March to August, 6 months) (total 30 months).
Students enrolling for the January intake programmes are not required to be on campus during the summer break
Course content
Full-time students take four courses in Semester 1 and a further four courses in Semester 2.
Taught courses include:
Service Procurement and Provision
Contracts and Procurement
Sustainable Practices in Facilities Management
Value and Risk Management
Asset Maintenance Management
People and Organisation Management in the Built Environment
Space Planning and Management
Construction Financial Management
In addition to these taught courses, students pursuing the Master's qualification undertake a research project. Students can study individual courses to meet the continuing professional learning requirements of the built environment professions.
English language requirements
Where English was not the medium of instruction at secondary school, applicants must demonstrate English language proficiency equivalent to IELTS 6.5 (with all elements passed at 6.0 or above). Applicants who have completed secondary and tertiary education will need to provide documentary evidence. A minimum of one-year full-time study in English will be required.
Application deadline
Our Dubai Campus operates a rolling year-round admissions process: as soon as one intake has closed we begin accepting applications for the next one. It is also possible for you to defer your start date for up to a year.
Most students apply 6–10 months in advance of their chosen intake. We can accept applications up until 3 weeks before the start of each intake but you should note that a late application will almost certainly mean a delay in the provision of essential administrative services, such as your student matriculation card (without which you won't be able to access the library or online services).
Last updated Sep 2019
About the School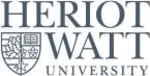 Pioneering British education in Dubai, with highly acclaimed degree programmes that meet the specific demands of local business and industry.
Pioneering British education in Dubai, with highly acclaimed degree programmes that meet the specific demands of local business and industry.
Read less