Read more about this program on the school's website
Program Description
Overview
The course offers advanced academic background necessary for students to contribute effectively to technically demanding projects in the field of explosives and Explosives Ordnance Engineering (EOE). It has been designed specifically to provide an opportunity to a wide range of attendees, which include military officers, defence industry staff, government servants and civilian students to provide knowledge and transferable skills that will enhance employment potential in this field, problem-solving, self-direction and informed communication skills. Students can learn in a flexible manner as it offers both part-time and full-time learning all with full access to an outstanding remote virtual learning environment and online literature through our extensive library facilities. This course specialises in explosive ordnance and engineering and is world class in teaching and research. We have a diverse student body drawn mainly from personnel linked to the military from numerous industries and institutions in the UK as well as overseas providing a rich educational experience. Students are introduced to up-to-date and current research, which enables them to obtain a critical awareness of problem-solving and capability to evaluate both military and commercial best practice in the field of EOE.
Course structure
Part One of the MSc course contains an introductory period followed by academic instruction, which is in modular form. Students take 12 core modules covering the main disciplines and choose two Elective modules based upon their particular background, future requirements or research interests.
Example modules
The taught programme consists of compulsory and Elective Modules.
Compulsory:
Research Methodology,
Introduction to Explosives,
Future Developments: scanning the horizon in EOE,
Manufacture and Materials Properties of Explosives,
Munitions & Target Response,
Delivery Systems,
Gun Propellants,
Transitions to Detonations,
Testing and Evaluation of Explosives,
Computer Modelling Tools in EOE,
Introduction to Pyrotechnics,
Project.
Elective
Design for Munitions Safety,
Risk, Assessment for Explosives,
Rocket Motors and Propellants,
Advanced Pyrotechnics,
Explosives and the Environment,
Commercial Explosives.
Individual project
The aim of the project phase is to give the students an opportunity to apply the skills, knowledge and understanding acquired on the taught phase of the course to a practical problem in EOE. A list of available project titles is produced in the first few months. Suggestions for projects may come from a variety of sources, for example, an individual student's sponsor, a member of staff, or the wider EOE community.
Group project
To integrate module learning into an overall critical evaluation of new trends in EOE the students undertake a group project, which considers current 'Hot Topics in EOE', for example, nanotechnology, insensitive munitions, analysis and detection and environmental initiatives. The group project involves the students working together to research these hot topics and to critically appraise the facts, principles, concepts, and theories relating to a specific area of EOE. They do this as a group and then individually prepare elements of a presentation that they feedback in groups to their peers in an open forum. The presentation is then graded from an individual and group perspective.
Future career
Many of the students are linked to military employment and as such are sponsored through this route. Therefore the majority of the students continue to work for them on completion of the course. However, the course has the potential to take you on to enhanced career opportunities often at a more senior level across a range of roles corresponding with your experience.
Entry requirements
Degree in science or science-related subject or exceptionally with at least 10 years of relevant experience. If you are entering the Master's programme through the experiential route, then up to three successful completions of EOE modules can be used as part of the case to provide supporting evidence of academic ability for entry onto the EOE. IELTS score of 7.0 required by students for whom English is not the first language.
ATAS Certificate
Students requiring a visa to study in the UK may need to apply for an ATAS certificate to study this course.
Last updated Jan 2020
About the School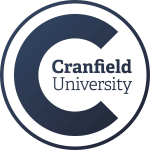 Cranfield's distinctive expertise is in our deep understanding of technology and management and how these work together to benefit the world.
Cranfield's distinctive expertise is in our deep understanding of technology and management and how these work together to benefit the world.
Read less