Program Description
MSc in Environmental Technologies

Qualified experts for the growing life sciences market.

The MSc study programme gives graduates specialist knowledge enabling them to integrate quickly and effectively into the global industrial life sciences sector and to plan their next career step. MSc graduates in life sciences have a broad training and in-depth knowledge, combined with ample practical experience. During the eight months of their MSc thesis, they have demonstrated that they can work independently on demanding projects.

Environmental Technologies

Applied environmental science and technology

The Major in Environmental Technologies deals with applied technologies and strategies in the areas of water and waste management. This includes the optimization of the process, material and energy flow with the aim of minimizing harmful emissions into the environment. The technologies covered are based inter alia on biotechnological processes and on membrane technology, for example, in water treatment and environmental remediation. Principles to develop sustainable water use cycles, as well as the assessment of treatment effectiveness and efficiency of chemical and biological methods, are part of the programme. In the context of environmental protection in the industry, the concepts of clean technologies (CT) and integrated product policy (IPP) will be studied, including aspects such as eco-efficiency of processes and utilisation of waste streams as secondary resources. The students will also learn to perform technology-related environmental risk assessments and mitigation measure planning.

Start and Duration of Programme

The studies start in the autumn semester (calendar week 38). It is also possible to start the studies in spring (calendar week 8). The full-time study programme lasts three semesters. Part-time study is possible. Following consultation with the study advisor, it may be possible to complete part of the studies at a foreign institute of higher education.

Admission
As a rule, outstanding bachelor's degree qualifications are accepted for the Master programme. The programme is entirely in English. This requires that besides the technical and scientific skills the applicants must be able to read scientific articles and books, to follow the lectures, to participate in discussions and be able to write the thesis in English on their own.

Completion

Successful completion of the course (MSc in Environmental Technologies) leads to the award of the prestigious title "Master of Science", recognised around the world.


Last updated Jan 2018
About the School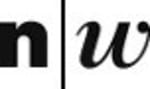 School of Life Sciences Life Sciences sound exciting... and they are! The School of Life Sciences at the University of Applied Sciences and Arts Northwestern Switzerland is situated at the heart of on ... Read More
School of Life Sciences Life Sciences sound exciting... and they are! The School of Life Sciences at the University of Applied Sciences and Arts Northwestern Switzerland is situated at the heart of one of the world's leading Life Sciences regions, 'tri-national' Basel, which borders on Switzerland, France and Germany. We constantly compare our teaching and research with international quality standards and encourage transdisciplinarity as well as co-operation with networks and diverse partners. Our aim is to apply the fascinating Life Sciences in an economic context and, along with our research partners, to establish a distinctive international university profile. Our colleagues are industry and scientific research specialists. They investigate the latest technological trends in Life Sciences and deal with various scientific issues using the most modern equipment and within the Life Sciences industry. Our researchers and students generate solid contributions to research, which bridge the gap between advanced Life Sciences and their practical applications. We are a learning organisation with the courage for a change, fostering innovation and knowledge geared toward current and future markets. As a result, we continually develop our courses. We have made it our mission to support young entrepreneurs creating spin-off companies and to work to form collaborations with them. Continuing education Practical applications are at the heart of our continuing education programmes. It is important to us that what you learn is what you will actually need in your subsequent career and no-one is better qualified to impart this know-how than working professionals. Our lecturers are experts in industrial, public sector and scientific backgrounds. These experienced professionals also have a say regarding the contents of our continuing education programmes. During the courses, you will work on specific projects and in your papers, you will deal with real-life problems. Needless to say, our modern infrastructure is at your disposal throughout your study programme. Research and Development In the context of applied research and development (R&D), the close cooperation between the School of Life Sciences FHNW and regional, national as well as international commercial enterprises facilitates access of public institutions to state-of-the-art research results and the transforming of ideas into practice-oriented products and processes. Our research and development is interdisciplinary and focuses on these three research areas: Molecular Technologies: technologies for the analysis and synthesis of active substances and biological systems Therapeutic Technologies: technologies for the development and production of pharmaceutical products and medical devices in an environment-compliant way Environmental Management: holistic environmental management for the sustainable use of resources and the conservation of an environment worth living in Interdisciplinarity means that life science-related areas are mapped in all of our four institutes (Chemistry and Bioanalytics, Ecopreneurship, Medical and Analytical Technologies and Pharma Technology). Our faculty members are from the academic disciplines of chemistry, biology, pharmaceutics, physics and engineering. They work on projects in the research fields of our institutes.
Read less