MSc in Environmental Studies and Sustainability Science
Home ›
MSc ›
MSc in Environmental Studies and Sustainability Science
Read more about this program on the school's website
Program Description
Do you want to be part of solving the sustainability challenges of today and tomorrow?
LUMES is an interdisciplinary programme focusing on sustainability challenges from a local to a global level through combining both social and natural science perspectives.
Building on students' previous knowledge and experiences, emphasis is placed on understanding present societal development patterns and the environmental problems they create, as well as approaches for formulating strategies for future sustainable pathways. The programme takes an interdisciplinary and holistic approach to sustainability, which provide students with a broad knowledge of the interaction between cultural, economic, environmental, political, and social dimensions of sustainability.
Unique programme qualities
The LUMES programme is set in a unique interdisciplinary and internationally excellent educational and research environment at Lund University Centre for Sustainability Studies. Courses are taught by teachers and researchers from both the social and natural sciences with the aim of creating graduates that are able to grasp, analyse, and formulate governance strategies and practices for societal change.
As a student, you receive training and competence in working in cross-cultural and inter-disciplinary teams, working on a strategic as well as operational levels, and an ability to communicate with, and disseminate knowledge and research to, both specialised and non-specialised audiences.
Since the programme started in 1997, LUMES has had over 800 students from roughly 100 countries, with a graduation rate exceeding 90 per cent.
Career prospects
As a LUMES graduate you are equipped to work in a range of sectors, both within and outside academia, and in a number of professional roles.
LUMES graduates are today working in sectors such as: business, education, sustainability, fashion, food, health, logistics, maritime, fishing and aquaculture, rural and urban development, transport, and urban design. Their professional roles include: consultant, coordinator, entrepreneur, manager, advisor, analyst, policy officer, specialist, campaigner, communications experts, organiser, and researcher.
Many LUMES graduates have also continued with doctoral studies and are now working and teaching at universities around the world.
Note: It is not sufficient to only apply via universityadmissions.se. You must also complement your application with the additional application documents found on the LUMES webpage (www.lumes.lu.se).
More information can be found at https://www.lunduniversity.lu.se/lubas/i-uoh-lu-SAESS
Why Lund University?
Lund University was founded in 1666 and is one of northern Europe's oldest, broadest and finest universities. The University ranks among the world's top 100 universities in the QS World University Rankings 2020 and is the #1 choice for international students coming to Sweden – one of the world's most innovative, sustainable and democratic countries.
If you would like to start building your international network in a global classroom setting, Lund University is a great option. Experience a different way of learning in a country ranked as one of the best in the world at providing higher education. Group work and informal teacher-student relationships facilitate in-depth learning.
The University is located in Lund, a charming and compact university city in southern Sweden, only 35 minutes away from Copenhagen Airport in Denmark. The city is famous for its vibrant student life and is also home to many world-leading research facilities and international companies.
Learn more about Lund University at www.lunduniversity.lu.se
Last updated Feb 2020
About the School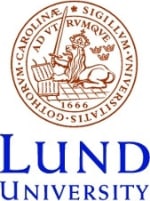 Lund is Sweden's most attractive study destination. The University offers one of the broadest ranges of programmes and courses in Scandinavia, based on cross-disciplinary and cutting-edge research. A ... Read More
Lund is Sweden's most attractive study destination. The University offers one of the broadest ranges of programmes and courses in Scandinavia, based on cross-disciplinary and cutting-edge research. A degree from Lund University is a hallmark of quality both in Sweden and abroad.
Read less
Visit the school's website