MSc in Environmental Sciences, Policy and Management
Home ›
MSc ›
MSc in Environmental Sciences, Policy and Management
Read more about this program on the school's website
Program Description
Programme overview
MESPOM is an Erasmus+: Erasmus Mundus Joint Master Degree in Environmental Sciences, Policy and Management operated by four leading European and two North American Universities. The students study in at least three out of six consortium universities and are awarded a joint degree upon completion. Bringing together the best from the excellent partner institutions and offering on-site insight into multiple cultures with diverse environmental regimes, MESPOM prepares students for identifying and implement- ing solutions to complex environmental sustainability challenges, especially in an international context. The multifaceted educational journey also creates a unique platform for the vibrant alumni network that characterises this programme.
Programme modules/courses
The programme consists of four semesters.
During the first year (Semester 1 and 2) of the programme, all the students study at Central European University (CEU) and University of the Aegean (UoA). The first semester in- cludes a number of courses in which students are introduced to environmental sciences, policy and management. The second semester begins at CEU and concludes with courses taught at UoA on the island of Lesvos.
In Semester 3, students choose between specialised tracks in either preventative environmental strategies taught at the International Institute for Industrial Environmental Economics (IIIEE) at Lund University or environmental sci- ences and pollution control at University of Manchester.
In Semester 4, the students undertake their thesis research project. It is possible to apply to any of the six MESPOM consortium universities to be the host institution. The research results in a MSc thesis which is jointly examined by the MESPOM consortium universities. During the last week of the fourth semester, students rejoin at CEU and present their thesis work to the joint faculty members of the consor- tium universities as well as their fellow students, followed by the graduation ceremony.
Career prospects
Organisations that have employed MESPOM graduates include private companies, academia and think tanks, the United Nations and other international organisations and various NGOs. Several alumni have also enrolled in PhD pro- grammes in, for example, the UK, the USA, the Netherlands, Sweden and at Central European University.
Entry requirements
Applicants to MESPOM must have earned a first (Bachelor's or equivalent) degree (not less than 3 years of full-time studies) from a recognised university or institution of higher education, or provide documentation indicating that they will earn their first degree from such an institution by the time of enrolling in MESPOM. Applicants must also show English proficiency
Why Lund University?
Lund University was founded in 1666 and is one of northern Europe's oldest, broadest and finest universities. The University ranks among the world's top 100 universities in the QS World University Rankings 2020 and is the #1 choice for international students coming to Sweden – one of the world's most innovative, sustainable and democratic countries.
If you would like to start building your international network in a global classroom setting, Lund University is a great option. Experience a different way of learning in a country ranked as one of the best in the world at providing higher education. Group work and informal teacher-student relationships facilitate in-depth learning.
The University is located in Lund, a charming and compact university city in southern Sweden, only 35 minutes away from Copenhagen Airport in Denmark. The city is famous for its vibrant student life and is also home to many world-leading research facilities and international companies.
Learn more about Lund University at www.lunduniversity.lu.se
Last updated Feb 2020
About the School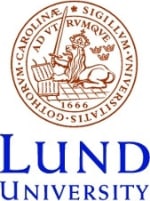 Lund is Sweden's most attractive study destination. The University offers one of the broadest ranges of programmes and courses in Scandinavia, based on cross-disciplinary and cutting-edge research. A ... Read More
Lund is Sweden's most attractive study destination. The University offers one of the broadest ranges of programmes and courses in Scandinavia, based on cross-disciplinary and cutting-edge research. A degree from Lund University is a hallmark of quality both in Sweden and abroad.
Read less
Visit the school's website