MSc in Environmental Management for Business
Home ›
MSc ›
MSc in Environmental Management for Business
Read more about this program on the school's website
Program Description
Overview
This Environmental Management for Business MSc is designed to prepare you for a successful environmental management career working in business, the public sector or NGOs. Delivered in association with the globally renowned Cranfield School of Management, this course enables you to develop the advanced theoretical knowledge and practical skills required to critically evaluate complex environmental issues, develop effective strategies and lead their implementation.
This course will equip you to critically evaluate environmental issues and contribute to the economic and policy decision-making process in organisations of any size. Topics include the identification of sustainability issues, financial and economic approaches, communication, regulatory and social issues, and the practice of environmental management in organisations implementing ISO14001 systems. Students on the course have the opportunity to actively engage on the Cranfield University ISO14001 accreditation by working with our Facilities team.
Who is it for?
This course is open to students from a range of academic backgrounds, including science and engineering, business and other social sciences, who wish to develop a successful and rewarding career in environmental management. Specifically designed to meet the demands of global employers, it will equip you with current thinking on environmental issues, the ability to develop effective environmental management strategies, and the leadership skills you will need to bring your ideas to life.
Course structure
Eight taught modules (five core, three elective) (40%).
Group project or dissertation (20%).
Individual research project (40%).
Informed by industry
An industry advisory panel meets at least once a year to engage with external stakeholders on curriculum design and currency of course content. Sponsorship and support for individual research projects from water and resource sector employers provide professional experience and development opportunities for students.
Future career
With the current global focus on environmental issues and natural resource management, you can expect to be highly sought after by employers. Successful students develop diverse and rewarding careers in environmental and business consultancies, manufacturing and service industries, public sector organisations such as environmental protection agencies, together with non-governmental organisations.
Entry requirements
This course is suitable for graduates with science, engineering, social science or business related degrees keen to pursue careers in environmental management; or graduates currently working in industry keen to extend their qualifications; or individuals with other qualifications who possess considerable relevant experience.
Last updated Nov 2019
About the School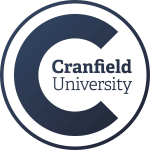 Cranfield's distinctive expertise is in our deep understanding of technology and management and how these work together to benefit the world.
Cranfield's distinctive expertise is in our deep understanding of technology and management and how these work together to benefit the world.
Read less