MSc in Entrepreneurship and Innovation
Home ›
MSc ›
MSc in Entrepreneurship and Innovation
Read more about this program on the school's website
Program Description
Entrepreneurial skills enable the successful discovery and exploitation of opportunities in the market as well as driving innovation and business development projects in existing corporations.
Corporate Entrepreneurship and Innovation or Entrepreneurship: New Venture Creation
When applying to this programme you elect either the Entrepreneurship: New Venture Creation track or the Corporate Entrepreneurship and Innovation track. Both tracks lead to an MSc in Entrepreneurship and Innovation.
In the Entrepreneurship: New Venture Creation track you will learn how to create, develop and exploit business opportunities by starting up and managing new ventures. This track offers you an opportunity to be fully involved as an entrepreneur in the start-up process, from idea selection and team composition to venture formation, which enables you to gain real experience in starting up a new business. In addition, you will be part of our mentorship programme where you are matched with an experienced mentor.
The Corporate Entrepreneurship and Innovation track is designed for you who want to work with business development and innovation in established businesses. You will learn how opportunities for renewal and innovation are identified, developed, organised and implemented in the organisation. During the programme you will gain practical experience as an intern at a progressive company. At the company you will be engaged in a business development project together with your mentor and the current staff.
The entrepreneurship and innovations areas are under rapid development in terms of research, teaching and learning. As a consequence there may be changes in the MSc programme for the academic year 2020/21 in terms of altered module content, teaching formats and/or assessment styles. Any such changes are intended to enhance the student learning experience. Please, check back here in mid-December for more detailed information.
Teaching and learning
Our pedagogy is based on the belief that you need practice to learn. However, you also need to reflect on your practice, and learn from available theories in the field. This is why you will find this programme embraces action – without compromising the valuable learning that stems from theory. We are proud of the multi-disciplinary and multi-cultural backgrounds of our students within this programme. Our experience shows this increases the opportunity to form competent teams, create innovative ideas and to reach an international market. Within the programme, you will expand your international network for both social and business purposes.
The entrepreneurial eco-system
To support your entrepreneurial and innovative actions we take great care to embed activities within the sophisticated entrepreneurial and innovation eco-system of Lund and the surrounding cities. As a student in the programme you are welcome to participate in activities at the Ideon Innovation incubator, including the opportunity to sit in their co-working space. We retain strong relationship with our alumni and invite them to join in various activities during the programme.
Guest lectures form an important part of the programme, we regularly invite experts from various areas related to entrepreneurship and innovation into class to share their expertise and hold workshops. We collaborate with Lund University's student incubator VentureLab, and as a graduate of the programme you can enjoy a fast-track application process to join the Incubator. Depending on your chosen track, you will either get an experienced and keen individual mentor to help you navigate through your entrepreneurial and innovation projects, or work together with a partner from your class on an internship with a mentor connected to your project.
Career prospects
The Master's programme in Entrepreneurship and Innovation has an excellent employer reputation. It is reflected in the fact that over 96 percent of students find employment after graduating. The majority working in a leading role at established companies or managing their own businesses and start-ups, involved in business development and entrepreneurship.
Read more about this programme on https://www.lunduniversity.lu.se/lubas/i-uoh-lu-EAGEI
Why Lund University?
Lund University was founded in 1666 and is one of northern Europe's oldest, broadest and finest universities. The University ranks among the world's top 100 universities in the QS World University Rankings 2020 and is the #1 choice for international students coming to Sweden – one of the world's most innovative, sustainable and democratic countries.
If you would like to start building your international network in a global classroom setting, Lund University is a great option. Experience a different way of learning in a country ranked as one of the best in the world at providing higher education. Group work and informal teacher-student relationships facilitate in-depth learning.
The University is located in Lund, a charming and compact university city in southern Sweden, only 35 minutes away from Copenhagen Airport in Denmark. The city is famous for its vibrant student life and is also home to many world-leading research facilities and international companies.
Learn more about Lund University at www.lunduniversity.lu.se
Last updated Feb 2020
About the School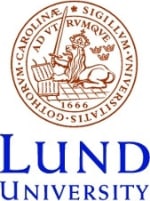 Lund is Sweden's most attractive study destination. The University offers one of the broadest ranges of programmes and courses in Scandinavia, based on cross-disciplinary and cutting-edge research. A ... Read More
Lund is Sweden's most attractive study destination. The University offers one of the broadest ranges of programmes and courses in Scandinavia, based on cross-disciplinary and cutting-edge research. A degree from Lund University is a hallmark of quality both in Sweden and abroad.
Read less
Accreditations
Visit the school's website