MSc in Engineering Management for Process Excellence
Home ›
MSc ›
MSc in Engineering Management for Process Excellence
Program Description
Why this course?

Engineering management is critical in the delivery of technical products and services.
This course combines process performance with strategic business analysis to deliver an in-depth understanding of operational issues in relation to engineering industries.
The course is aimed at graduates wishing to broaden their expertise from a technological undergraduate degree, or who want to work within the engineering industry in a management capacity.
The programme is based within the Department of Design, Manufacture and Engineering Management, the only department in the UK combining end-to-end expertise from creative design, through engineering design, manufacture, and management of the entire system.


What you'll study

The course focuses on the use and application of techniques that enable production and operational effectiveness, as well as addressing wider strategic and global issues.
The course structure and content are based on the operational needs of 21st-century engineering organizations, and you will be equipped with state-of-the-art concepts, methods, techniques, and tools to contribute towards the competitiveness of industrial and commercial organizations worldwide.
As well as a team industry project, the scope of the course includes: continuous process improvement; quality and lean six sigma techniques; production planning; and performance measurement content. Students can also choose from optional modules and complete a Masters dissertation.


Major Projects

Each student will undertake an individual project assignment in which a selected topic is studied in depth.
Each individual project should involve a comprehensive critical literature review, research methodology, structured analysis of data and writing up of as a thesis.


Course content

Compulsory classes
Supply Chain Operations
Enterprise Resource Planning
Management Of Total Quality & Continuous Improvement
Fundamentals Of Lean Six Sigma
Management of Innovation
Advanced Project Management
Performance Measurement & Management

Optional classes
A minimum of 10 credits from:
People, Organisation & Technology
Strategic Supply Chain Management
Systems Thinking & Modelling
Design of Experiments for Process Optimisation
Spreadsheet Modelling & Demand Forecasting

Group project

Assessment

Modules will be assessed by a mix of assignments and examinations. For the Master's project, students have the opportunity to select a project from a wide range of Process Excellence topics. Successful completion of all compulsory modules, optional modules, a group project and an individual Masters project will lead to the award of an MSc.


Entry requirements

Normally, first or second-class Honours degree in engineering, technology, science, business or a similar discipline from a UK university (or overseas equivalent).

Pre-Masters preparation course

The Pre-Masters Programme is a preparation course for international students (non-EU/UK) who do not meet the entry requirements for a Masters degree at University of Strathclyde. The Pre-Masters programme provides progression to a number of degree options.
To find out more about the courses and opportunities on offer, visit International Study Centre and discuss your education future. You can also complete the online application form. To ask a question please fill in the inquiry form and talk to one of our multi-lingual Student Enrolment Advisers today.


Careers

Production/Operations managers are responsible for planning, coordination, and control of manufacturing processes in order to make sure goods and services are produced efficiently and that the correct amount is produced at the right cost and level of quality.
Early career managers are required to deal with various aspects of production such as materials management, inventory control, production control and purchasing management. With experience, careers can develop into overall factory management or strategic planning roles.
Using concepts and tools provided, you will develop the skills to analyze and implement solutions for organizational competitiveness.

Job opportunities are good – our alumni have worked for organizations such as:
Rolls-Royce
Jaguar
Ford
Tesla
Dyson
P&G
Unilever
British Petroleum
Adidas
Nike
Highland Spring
Last updated Sep 2019
About the School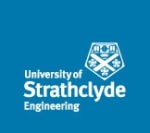 Our Faculty of Engineering is the biggest in Scotland. We're also one of the largest, best equipped engineering faculties in the UK.
Our Faculty of Engineering is the biggest in Scotland. We're also one of the largest, best equipped engineering faculties in the UK.
Read less