Program Description
Course Overview
Engineers and technical graduates have the potential to reach the pinnacle of management and leadership.
Through external consultation with business and industry, this MSc in Engineering Leadership and Management has been designed to equip you with the vital graduate skills needed to succeed in an engineering management or leadership role.
This programme has been developed jointly by the School of Management and the College of Engineering. Students on the programme will benefit from being taught by both Management and Engineering academics and will be able to take advantage of the facilities within both faculties.
Why Engineering and Leadership Management at Swansea?
As a student on the Master's course in Engineering and Leadership Management, you will gain and build upon the key skills and knowledge required for a management and/or leadership role in the engineering sector.
Your Engineering and Leadership Management Experience
Over this year-long course, you will develop the critical skills and knowledge required for a position in management or leadership role within the engineering sector.
Informed by the modern needs of industry, this multidisciplinary course contains key modules that deliver a broad introduction to management, alongside more detailed and engineering-specific subjects.
Traditional classroom teaching is combined with online learning, interactive workshops and seminars. Group work is a key component together with industry-focused projects. All modules are delivered on an "intense" basis, over isolated periods of two weeks.
Your studies will be nourished by an international community of over 500 postgraduate students and 120 research staff at the College of Engineering.
Further study support comes in the form of 24-hour access to our on-site library, advanced laboratories, a year-round programme of guest lectures, and dedicated postgraduate workrooms.
Engineering Leadership Management Employment Opportunities
Graduates of the Engineering Leadership and Management MSc at Swansea are strongly positioned for rewarding management opportunities in Engineering and also other sectors.
Entry Requirements
The typical entry requirements for the MSc Engineering Leadership and Management are a first or second class honours degree in Engineering or relevant science discipline.
We welcome applications by prospective students from around the world and look for evidence of the previous study that is equivalent to the entry requirements stated above. The Postgraduate Admissions Office are happy to advise you on whether your qualifications are suitable for entry to the course you would like to study.
If English is not your first language you will need an acceptable pass in an approved English Language qualification to make sure you get the full benefit from studying at Swansea. We consider a wide range of qualifications, including the Swansea University English Test, the British Council IELTS test (with a score of at least 6.5 and 5.5 in each component).
Careers and Employability
Careers and Employability Swansea Employability Academy (SEA) will support you at each stage of your career journey helping you build a bright future.
Our career support services include:
Employability workshops, employers' talks, bespoke events and careers fairs
Individual advice and guidance from professionally qualified Careers Advisers
Help with finding jobs, internships, work placements and volunteering opportunities
Access to information resources on a wide range of career management topics
Funding to support student internship opportunities and Student Society/Club events.
We also provide help and advice for Swansea University Alumni up to two years after you graduate.
Last updated Mar 2020
About the School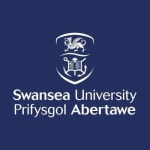 Swansea University is a research-led university that has been making a difference since 1920. The University community thrives on exploration and discovery, and offers the right balance of excellent t ... Read More
Swansea University is a research-led university that has been making a difference since 1920. The University community thrives on exploration and discovery, and offers the right balance of excellent teaching and research, matched by an enviable quality of life.
Read less