MSc in Energy Systems and Thermal Processes
Home ›
MSc ›
MSc in Energy Systems and Thermal Processes
Read more about this program on the institution's website
Program Description
Overview
Rational and economic use of energy, with the least damage to the environment, is vital for the future of our planet. Achieving energy efficiency and reducing environmental pollution are increasingly important aspects of professional engineering. This course equips graduates and practising engineers with an in-depth understanding of the fundamental issues of energy thrift in the industrial and commercial sectors, enabling a successful career as an environmentally aware energy professional.
Course structure
The taught programme for the Energy Systems and Thermal Processes MSc is delivered from October to February and is comprised of six compulsory taught modules and two elective modules to select from a choice of three. A typical module consists of five days of intensive postgraduate level structured lectures, tutorials or workshops covering advanced aspects of each subject. Students on the part-time programme will complete all of the compulsory modules based on a flexible schedule that will be agreed with the Course Director.
Individual project
The individual research project allows you to delve deeper into a specific area of interest. As our academic research is so closely related to industry, it is common for our industrial partners to put forward real practical problems or areas of development as potential research topics. The individual research project component takes place between April and August.
Group project
The group project, undertaken between February and April, enables you to put the skills and knowledge developed during the taught modules into practice in an applied context while gaining transferable skills in project management, teamwork and independent research. Projects are often supported by industry and potential future employers value this experience. The group project is normally multidisciplinary and shared across the Energy MSc programme, giving the added benefit of working with students with other backgrounds.
Future career
There is a considerable demand for environmentally aware energy specialists with in-depth technical knowledge and practical skills. Our industry-led education makes graduates of this program some of the most desirable in the world for recruitment by companies and organisations competing in the energy sector. Graduates of the course have been successful in gaining employment in energy, environmental and engineering consultancies and design practices, research organisations and government departments. A number of our MSc graduates follow further research studies leading to PhD degrees at Cranfield and in other academic institutions.
Entry requirements
A first or second class UK Honours degree in a relevant subject or an equivalent international qualification or relevant work experience. Alternatively, you may be eligible for our Pre-Master's Engineering programme.
ATAS Certificate
Students requiring a visa to study in the UK may need to apply for an ATAS certificate to study this course.
Last updated Nov 2019
About the School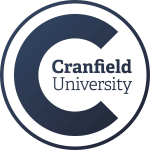 Cranfield's distinctive expertise is in our deep understanding of technology and management and how these work together to benefit the world.
Cranfield's distinctive expertise is in our deep understanding of technology and management and how these work together to benefit the world.
Read less