Program Description
The MSc in Energy Management is designed to provide you with a holistic, 360-degree view of the energy business, covering all energy markets from oil & gas to renewables & electricity.
It is designed to provide you with the ability to develop and implement strategies to address major issues in energy regulation and policy, and to understand the energy business environment and its fundamental economic and technological concepts.
The programme is supported by specialist faculty industry professionals, as well as our London-based Research Centre for Energy Management (RCEM). Taught at the London and Paris campuses, the programme includes an optional one-week seminar in the United States of America.
At a glance
Duration: 18 months in total, including 9 months of studies and 9 months of professional development.
Study Locations: London and Paris (taught fully in English)
A Holistic Energy Industry Overview: You will cover all energy markets, including Oil, Gas & LNG Markets, as well as Renewable Energy and Electricity, and develop an understanding of how to effectively manage energy transition in the digital era.
Integrated Work Placement: Minimum of 4 months (Internship / Direct Employment).
Strong Support from the Energy Industry: You will be exposed to numerous professional networking opportunities via our Research Centre for Energy Management.
Global Association of Risk Professionals Accreditation: Since 2017, the MSc in Energy Management is accredited by the Global Association of Risk Professionals, as an ERP Academic Partner.
Start: September 2020
Programme Curriculum
Our programme targets your expertise
This programme is designed for everyone who wants to:
Develop solid general management skills with a particular focus on energy-related case studies
Gain in-depth knowledge of energy technologies, industries and markets and how current market changes are affecting energy transition processes
Develop skills and the strategic mindset to cope with the managerial challenges energy companies and institutions are facing
Obtain the necessary skills, techniques and practical experience in managing real-life energy projects
A one year, full-time programme
The programme begins in September and is organised as follows:
Course Modules
September to mid-June: 10 months of theory classes, study of expertise, and practical cases.
The courses address both theory and real-life applications. They are taught by ESCP Faculty and successful professionals.
Introduction Week
September – London, UK
Seminar in Business Statistics
Seminar in Data Analysis
Term 1
October - December – London, UK
Principles of Finance
Corporate & Business Strategy
Oil and Gas Business
Renewable Energy
Electricity Markets
Sustainability, Geopolitics and Energy
Energy Trading
Seminar in Business Consulting
Workshops
Term 2
January - March – London, UK
Operations and Supply Chain Management
Energy Markets and Other Commodities
Energy Policy
Project Financing and Evaluation
Energy Risk Management
Energy Trading Challenge
Seminar in Blockchain Technology
Workshops
Term 3
April - mid-June – Paris, France
Energy Economics
Gas and LNG Markets
Entrepreneurship and Innovation
Digitalisation and Energy Transition
Company Consultancy Project (8-12 weeks)
Seminar in Energy Security and International Politics
Seminar in Research Methods & PYTHON Programming Language
Workshops
And a choice of one specialisation track
TRACK 1: Finance & Investment
Portfolio Management
Asset Management
TRACK 2: Project Management & Consultancy
Operational Risk & Crisis Management
Leading and Transforming Energy Companies
Examples of workshops include:
Coding
Clean Energy Management Software
Industry 4.0
Project Management
Big Data
Agile Managemen
Power of Artificial Intelligence in Microgrids
Company Consultancy Project
As part of the MSc in Energy Management, during Term 3 you will be completing a Company Consultancy Project that allows you the opportunity to apply in practice the skills & knowledge you have acquired during the first 2 terms. These projects will give you the opportunity to work in teams and get the intercultural work experience, while working on a specific project provided by a company.
In groups of 4-5, students are expected to perform an in-depth analysis and make recommendations for actions that can realistically be implemented by the company.
Professional Mission
A professional mission in the form of an in-company internship of at least 4 months.
The programme ends with a minimum 16-week internship to be completed by the end of April 2021. The internship provides participants with the opportunity to be confronted with real business life conditions and develop their practical skills as part of an action learning pedagogy. These important job-seeking skills are developed with the professional support of School specialists in the Careers Office and the Alumni Association.
Professional Thesis
Writing and defending a professional thesis.
Students are required to complete a Master thesis which, in some cases, may be completed in partnership with a sponsor organisation.
The thesis is an individual project for the Master degree and must be approximately 12,000 words. It is a theory/praxis-driven investigation into a relevant business or management issue. Each student conducts the thesis under the supervision of a faculty member.
Students are encouraged from the start of the programme to think about a topic for their thesis. Master theses are processed and managed jointly by the Programme Office team and the Programme Director.
Submission Deadline: December 2021
Career opportunities
At national and international level: Specialists, Project Managers, Analysts, Consultants, Operators, Brokers.
Graduates have gone on to work in companies such as E.ON, Total, EDF, Engie, Schlumberger, Wood Mackenzie, Schneider Electric, KPMG, Delloite, BNP Paribas, Ernst & Young, Goldman Sachs, Société Générale, JP Morgan, Uniper among others.
Industry breakdown:
35% Energy
24% Banking & Finance
18% Consulting
5% Government & International Affairs
2% Automotive & Transportation
12% Other
Fees & Admission Process
Tuition fees for the programme are set at £21,500 (all students, EU and non-EU). Travel and accommodation costs are not covered by the fees.
There is an application fee of €130 for all applicants. Please note that the application fee is non-refundable.
Candidates who apply by 6th February 2020 are eligible for an Early Bird Discount of £2,000.
Tuition fees may be subject to change. Scholarships are available.
To be eligible you must have completed your higher education to a level equivalent to a Bachelor degree in any discipline. Honours degrees are preferred (2:1 or equivalent from an overseas institution).
The MSc in Energy Management programme does not require any previous knowledge or work experience in the energy sector. However, we require our candidates to have at least one year of work experience (including internships in any industry).
Fluency in English
For non-native English speakers, we require the following minimum scores:
TOEFL IBT: 100
TOEFL written: 600
TOEFL computer-based: 250
IELTS: 7
Procedure
Step 1: Application form
Step 2: Admission tests and interviews
Step 3: Confirmation
Application deadlines
5 January 2020
6 February 2020
22 March 2020
3 May 2020
14 June 2020
12 July 2020
5 August 2020
Last updated Jan 2020
About the School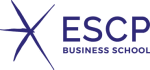 ESCP Business School is a unique school that attracts students and academics representing more than 100 nationalities to our London campus. Located in West Hampstead in northwest London, ESCP Business ... Read More
ESCP Business School is a unique school that attracts students and academics representing more than 100 nationalities to our London campus. Located in West Hampstead in northwest London, ESCP Business School's UK campus offers students state-of-the-art facilities in a traditional Victorian building. The bright city lights and the business community are only a tube ride away, while the fashionable area of West Hampstead offers a broad cultural experience away from the hustle and bustle of inner-city life.
Read less