MSc in Embedded Electronics Engineering
Home ›
MSc ›
MSc in Embedded Electronics Engineering
Read more about this program on the school's website
Program Description
Embedded Electronics Engineering offers a wide perspective, where digital and analogue design is regarded as one unit in which different domains interact. The focus is on CMOS, where billions of devices are used to build a system on a single silicon die.
The Shanghai ranking (ARWU) ranks Lund University as #17 in the world in the field Electrical and Electronic Engineering for the year 2018. This programme is demanding and unique in its offering, a perfect preparation for your future career. The programme spans areas from radio frequency (RF) circuits through to data conversion and digital circuits. Another distinguishing feature is that circuit design is linked to the area of wireless communication, where RF front-ends are co-designed with digital baseband, which provides the opportunity to build complete transceivers.
Due to the extensive local industry, the programme is closely linked with a variety of private companies, which ensures that our courses maintain high market relevance. In some cases, our students' degree projects result in patent registrations and the opportunity to publish their work at international conferences.
Examples of companies where students have performed their degree projects include RUAG Space (Sweden), Ericsson (Sweden), Oticon A/S (Denmark), and NXP (Netherlands).
Special features of the programme
The core of this programme is applied studies in digital IC design, analogue/RF IC design and mixed signal/data conversion IC design.
All taught study involves hands-on laboratory work using the most modern CAD tools and IC technologies.
The programme is taught by world leading researchers and there are very strong links to research in the field.
After the initial taught courses, students undertake a large project, where the student starts from a digital or analogue design specification and carries it through to completion, and, in some cases, silicon realisation.
Career prospects
After completing this programme, you will be ready for a career, or further research studies, in circuits and systems with a focus on VLSI design. Designers in this area are very attractive on the global job market.
The Lund area itself is a part of one of the fastest growing regions in Europe, with a large concentration of interesting companies in the field, large and small, such as Sony, Ericsson, Axis Communications, ARM Sweden, Mellanox, Oticon and GN Resound. The European Spallation Source (ESS) and MAX IV, both located in Lund, will also offer students many exciting career opportunities. Graduates have received jobs at companies in Lund, such as Ericsson, Axis Communications, Sony, and ARM Sweden, while others have moved on to other international companies like Borg Warner, Mellanox and Huawei.
For some students, perhaps the most interesting career option is to continue towards a PhD. The final semester degree project offers students the opportunity to work alongside our current PhD students to get a taste of what a career in research is like. This route is very popular with our Master's students, and a large number of graduates have chosen to continue their studies at Lund University. Other students have also moved on to PhDs at Chalmers and Twente University in the Netherlands, to name a few.
Read more about this programme at https://www.lunduniversity.lu.se/lubas/i-uoh-lu-TAEEE
Why Lund University?
Lund University was founded in 1666 and is one of northern Europe's oldest, broadest and finest universities. The University ranks among the world's top 100 universities in the QS World University Rankings 2020 and is the #1 choice for international students coming to Sweden – one of the world's most innovative, sustainable and democratic countries.
If you would like to start building your international network in a global classroom setting, Lund University is a great option. Experience a different way of learning in a country ranked as one of the best in the world at providing higher education. Group work and informal teacher-student relationships facilitate in-depth learning.
The University is located in Lund, a charming and compact university city in southern Sweden, only 35 minutes away from Copenhagen Airport in Denmark. The city is famous for its vibrant student life and is also home to many world-leading research facilities and international companies.
Learn more about Lund University at www.lunduniversity.lu.se
Last updated Feb 2020
About the School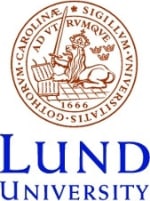 Lund is Sweden's most attractive study destination. The University offers one of the broadest ranges of programmes and courses in Scandinavia, based on cross-disciplinary and cutting-edge research. A ... Read More
Lund is Sweden's most attractive study destination. The University offers one of the broadest ranges of programmes and courses in Scandinavia, based on cross-disciplinary and cutting-edge research. A degree from Lund University is a hallmark of quality both in Sweden and abroad.
Read less
Visit the school's website