MSc in Electronic Engineering with Professional Postgraduate Year
Home ›
MSc ›
MSc in Electronic Engineering with Professional Postgraduate Year
Read more about this program on the school's website
Program Description
Why choose this course
Surrey has an international reputation in forward-thinking areas such as nanotechnology, space engineering, future 5G communications and artificial intelligence. This course offers all the benefits of our standard MSc in Electronic Engineering but with an additional year to enhance your capability by undertaking professional postgraduate level research and development.
The course mirrors the two-year masters course that's common elsewhere in Europe and in the USA and aims to develop your professional skills for industry. It also gives high-performing students the opportunity to find a professional placement or internship, enabling you to boost your CV with industrial work experience in addition to your professional postgraduate year.
What you will study
This two-year MSc in programme in Electronic Engineering is a great choice if you are interested in gaining further qualifications in advanced technology and related techniques. It enables you to choose from a wide range of stimulating modules offered by the Department of Electrical and Electronic Engineering.
Our course includes an enhanced project where you may have the opportunity to develop publishable or patentable work, as well as training in transferable skills including business awareness and management.
The course will also teach you advanced technical content in the specialised areas of electronic engineering, and your learning will be closely aligned with internationally recognised research conducted in the department.
International opportunities
Our course offers you the chance to gain valuable international experience by conducting research abroad at a European location during the second year. This would involve you spending two semesters at an Erasmus partner institution as you carry out work for your extended dissertation.
Partners
Our course complies with the structure defined by the Bologna Agreement, as such, it aligns with the masters course formats adhered to in European universities. It allows for student exchanges with our partner universities in the Erasmus Exchange programme.
A number of bilateral partnerships exist with the partner institutions where you can carry out your project. Current partnerships held by the department include the following:
Brno University of Technology, Czech Republic
University of Prague, Czech Republic
Universität Politècnica de Catalunya, Barcelona, Spain
Universita' degli Studi di Napoli Federico II, Italy
Research
Students take charge of an extended project within one of the following research centres during the second year of study in the Department of Electrical and Electronic Engineering:
Institute for Communication Systems
Centre for Vision Speech and Signal Processing
Surrey Space Centre
Advanced Technology Institute.
Students complete their project over two semesters together with two coursework-based modules on engineering professional skills.
Study and work abroad
There may be opportunities to acquire valuable European experience by working or conducting research abroad during your degree or shortly afterwards. It is possible to do this in the summer period with an Erasmus+ grant working on your dissertation or as a recent graduate. In order to qualify your Erasmus+ traineeship must be a minimum of two months.
Careers and graduate prospects
We offer careers information, advice and guidance to all students whilst studying with us, which is extended to our alumni for three years after leaving the University.
As a graduate of this course, you will be highly employable, particularly if you succeed in doing a placement or internship, which can lead to a substantially enhanced CV.
Academic year structure
Our MSc Electronic Engineering with a Professional Postgraduate Year is a two year course. In the first year, you'll study eight technical modules. In the second year, you'll complete an extended project, potentially leading to substantial research contributions, along with two modules on engineering and professional studies to enhance your professional skills.
If you perform well in the first year and are successful in finding a placement, you'll complete your placement from the end of your first year in the summer vacation period, normally lasting between three and six months. This means that if you do a placement you'll start your extended project in Semester 2 and not Semester 1, and complete it later at the end of the summer period in your second year.
Entry requirements
A minimum of a 2:2 UK honours degree in either Computer Engineering, Computer Science, Electronic and Computer Engineering, Electronic Engineering, Electrical Engineering, Mathematics, Physics or Telecommunication Engineering, or a recognised equivalent international qualification. We'll also consider relevant work experience if you don't meet these requirements.
Last updated Sep 2020
About the School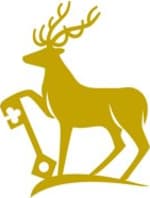 The University of Surrey was established on 9 September 1966 with the grant of its Royal Charter, but its roots go back to a late 19th-century concern to provide greater access to further and higher e ... Read More
The University of Surrey was established on 9 September 1966 with the grant of its Royal Charter, but its roots go back to a late 19th-century concern to provide greater access to further and higher education for the poorer inhabitants of London.
Read less