MSc in Electrical and Electronic Engineering
Home ›
MSc ›
MSc in Electrical and Electronic Engineering
Read more about this program on the school's website
Program Description
Accredited by: IET
Electrical and electronic engineering are the foundation of 21st-century innovations: from digital communications to robotics systems, from sustainable energy to smart environments. With the MSc Electrical and Electronic Engineering from GCU, you'll develop the skills to work at the forefront of these exciting fields. Through discovery and invention, you can build a better future for humanity and contribute to the common good.
Accredited by the Institution of Engineering and Technology (IET), the programme also meets the Engineering Council's further learning requirements to become a Chartered Engineer. It offers advanced study and ideal preparation so you can enter the next stage of your career. You'll also find professional development opportunities for your continued growth as a successful engineer.
The curriculum offers a comprehensive exploration of electrical and electronic engineering, with particular emphasis on today's fast-growing fields of energy engineering and renewable technologies.
Expand your understanding of power systems and instrumentation systems
Investigate telecommunications systems and technologies
Solidify your personal skills and practise collaborating with a team
Connect your learning to the real world with industry case studies and on-the-ground assignments
The MSc Electrical and Electronic Engineering offers two options for specialisation.
Digital Systems and Telecommunications - Master communication technologies and systems
Mechatronics - Study the electronic control of mechanical and intelligent robotic systems
Graduate prospects
Your degree and specialist knowledge will guarantee you excellent career opportunities around the world. You might find work in the electrical power industry, the renewable energy sector, the offshore industry, transport engineering, electronic engineering or telecommunications.
What you will study
In addition to the knowledge and understanding of electrical and electronic engineering the programme will provide an integrated understanding of power systems, instrumentation systems, telecommunications systems and business operations, reinforced with personal and interpersonal skills.
Electrical Power Systems
The module examines topics relating to electric power generation, transmission, distribution and utilisation. This will include an examination of individual power system components such as generators, transformers, overhead lines, underground cables, switchgear and protection systems as well as analysis of load flow and system fault conditions which are required for power system design and operation.
Advanced Industrial Communication Systems
Aims to provide a comprehensive knowledge and understanding of modern industrial communications systems. The operation of a wide range of state-of-the-art advanced communications systems will be studied, e.g. SCADA, satellite systems, digital cellular mobile networks and wireless sensor networks.
Measurement Theories and Devices
The generalised approach to measurement theory and devices adopted in this module will allow students to become familiar with the characteristics of measurement systems in terms of the underlying principles. Students should find this methodology to be a considerable benefit to them when they apply their expertise to solving more complex industrial measurement problems.
Measurement Systems
A range of advanced measurement systems will be studied in depth. Sensors, signal processing, low-level signal measurements, noise reduction methods and appropriate measurement strategies will be applied to industrial and environmental applications. The influence of environmental factors and operation conditions will be considered in relation to the optimisation of the measurement system.
Energy, Audit and Asset Management
Focuses on techniques for auditing and managing the amount of energy used in a range of industrial processes. The module will provide an understanding of the strategies and procedures of energy audit and energy asset management. Using case studies throughout, the module will present energy audit, managing energy usage, factors affecting energy efficiency on the plant, and cost-benefit analysis of introducing alternative strategies and technologies.
Professional Practice
Focuses on two themes, the first aims to develop student moral autonomy within a professional technology framework. It will examine moral issues and moral decision processes through evaluative enquiry and application of professional codes of conduct especially in relation to design, information technology and the Internet. The second theme enhances the student's knowledge of concepts, methods and application of technology and environmental management as applied to a new or existing venture.
Renewable Energy Technologies
Renewable energy is regarded as an integral part of a sustainable development strategy. This module concentrates on the renewable energy technologies most likely to succeed in the UK and other temperate countries, i.e. solar energy, energy from waste, wind, hydro and biomass.
Condition Monitoring
Aims to provide an understanding of both Mechanical and Electrical Condition monitoring and associated instrumentation requirements for successful condition monitoring. The main focus in Mechanical Condition Monitoring is vibration monitoring since this is the most popular method of determining the condition and diagnosing faults in rotational machines, although other techniques used in condition monitoring are also covered.
Entry requirements
All entry requirements listed here should be used as a guide and represent the minimum required to be considered for entry. Applicants who are made a conditional offer of a place may be asked to achieve more than is stated.
Entry requirements
UK Honours degree 2:2 (or equivalent) in electronic or electrical engineering or related subject.
English language
Academic IELTS score of 6.0 (or equivalent) with no element below 5.5.
Please note: if you are from a majority English speaking country, you may not be required to provide further proof of your English Language proficiency.
Additional information
Other academic and vocational qualifications
Each application to GCU is considered on an individual basis. If you do not have the typical academic entry qualifications, but can demonstrate relevant work experience and/or credits from recognised professional bodies, you may be eligible to enter this course via the University's Recognition of Prior Learning scheme.
International pathways
If you do not meet the English language requirements, you may be eligible for the English for University Study programme.
Fees and funding
The tuition fees you pay are mostly determined by your fee status. What is my student fee status?
Tuition fees 2018/19
Home: £5500
RUK: £5500
EU: £5500
International: £12600
If you commence your studies in September 2018 or January 2019, these are the annual or module fees that apply to the duration of your course; however, fees are subject to change. For full details on how fees may change read our fees and refund policy.
Additional costs
In addition to course tuition fees, you may encounter additional costs during your time at University.
Scholarships
We provide high-quality education for a fair price; as the University for the Common Good, we are committed to offering accessible higher education for talented students by keeping our tuition fees low and providing a generous scholarship package of over £2.5 million per year.
If you have any questions or enquiries regarding scholarships available for 2018/19, please feel free to contact the student enquiries team.
International student start dates
For new international students, orientation events start on 14 September 2018. This extra time is specifically designed to assist new international students in settling into the UK and GCU prior to the start of general student induction and teaching.
There will be a whole host of fun and informative activities taking place during this period, including campus and city tours, as well as welcome events where you can meet other international students.
Accreditation
MSc Electrical and Electronic Engineering is accredited by the Institution of Engineering and Technology (IET) and its students meet the UK Engineering Council's further learning requirements for registration as a Chartered Engineer.
Assessment methods
Students will be assessed via a combination of examinations, coursework, presentations, case study analysis, reports and the final dissertation.
Last updated Feb 2020
About the School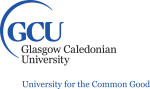 GCU's vast IT, engineering and construction experience is housed within the School of Engineering and Built Environment. Our supportive staff are experts in their field; well-connected frontrunners in ... Read More
GCU's vast IT, engineering and construction experience is housed within the School of Engineering and Built Environment. Our supportive staff are experts in their field; well-connected frontrunners in areas such as IT security and web development, environmental science, telecommunications, surveying and building services. Our research into built environment and connections with industry leaders in growing markets such as games design make us an exciting choice for students, staff and researchers.
Read less