MSc in Economics and Strategy in Emerging Markets
Home ›
MSc ›
MSc in Economics and Strategy in Emerging Markets
Program Description
Are you fascinated by how emerging markets, such as those of the BRIC countries, work? Do you want the extra challenge of conducting business across borders and in a multi-cultural environment? Do you look forward to operating in rapidly changing economies?
If so, the master's program in Economics and Strategy in Emerging Markets could be right for you. In addition to acquiring knowledge of the specific opportunities and challenges related to emerging economies, you'll develop the professional skills needed for an international career in economics, business or policymaking, with a strong emphasis on emerging markets.
The master's program in Economics and Strategy in Emerging Markets is a new program that we aim to begin in September 2018. It will be offered in cooperation between the UM School of Business and Economics and the United Nations University-Maastricht Economic and Social Research Institute on Innovation and Technology (UNU-MERIT). It's currently awaiting accreditation from the NVAO.
Why this program?
The master's program in Economics and Strategy in Emerging Markets combines aspects of economic analysis and business economics to address issues related to emerging markets. It is an interdisciplinary degree that will provide you with the knowledge required for a successful international career in business or policy-making.
You will learn to apply tools from economic theory and data analysis to gain insights into the institutional and policy contexts of emerging economies. These insights can be used to advise business and policy leaders on sustainable strategies for economic development and the integration of countries and firms into global exchanges of products, knowledge, and capital.
Growing importance of emerging markets
Europe and other parts of the Western world are declining in relative economic importance, with new economies – especially in Asia, but also in Africa and Latin America – emerging to take a leading role in the global economy of the 21st century. The UN Conference on Trade and Development projects that emerging economies will account for nearly 60% of global production by 2030.
Emerging markets provide high growth possibilities for investors and entrepreneurs. They're also increasingly involved in innovative activities, challenging the traditional North-South organization of knowledge production. In addition to opportunities, emerging economies pose particular challenges, for example, for the labor markets and economic stability of developed countries through their involvement in Global Value Chains (GVCs).
Multi-disciplinary approach
Taking advantage of the business opportunities and addressing the economic challenges that are posed by emerging markets requires a comprehensive and multi-disciplinary approach. In this program, you will examine relevant issues primarily from the perspectives of (macroeconomics, development economics, economic history, trade) and business (strategic management, finance, supply chain management), with insights from political science and governance.
This multi-disciplinary approach will help you develop a thorough understanding of complex issues such as:
the economic role of emerging markets in the global economy,
international macroeconomics and business strategies in emerging economies,
socio-economic development in emerging markets,
the impact of governance on economic development,
how the development of emerging markets affects other economic actors (eg. MNEs, workers) and economies.
You'll learn what drives the high growth in these markets, how they are evolving, where the next business opportunities will be, and how to make responsible management and policy decisions in these rapidly changing and sometimes fragile economies.
Skills for a successful career
In addition to a broad knowledge base, you will also develop skills that will help you succeed in a wide range of professional environments. You will receive practical training in skills such as:
using empirical research skills and research methodology to analyze economic phenomena,
utilizing specific software and data analysis tools,
formulating business and policy strategies and writing policy briefs,
giving oral presentations,
effectively collaborating with people from various national, ethnic, religious and cultural backgrounds.
Career coaching
Throughout the program, you will receive career coaching. The coaches will guide you in formulating your personal goals in relation to the program and your career objectives. They'll also help you develop a plan to monitor your progress, to seek and implement feedback from others, and to acquire additional skills such as languages or data analysis.
International learning environment
In this program, you will not only develop knowledge and skills but also international accessibility and understanding. From day one, you'll be challenged with differing viewpoints and experiences as you interact with staff and students from all over the world. This interaction will enhance your worldview and your understanding of how people are affected by international economic issues. Such diversity creates an international atmosphere that is strengthened by the international character of the program.
Take your degree anywhere!
The SBE has the 'Triple Crown' of accreditations: from the American AASCB, the British AMBA, and the European-wide EQUIS. This means that your degree is recognized in most places throughout the world: perfect for an international career or postgraduate studies abroad.
Collaboration with United Nations University
This program is offered by Maastricht University's School of Business and Economics (SBE), in collaboration with the United Nations University (UNU-MERIT). The instructors from UNU-MERIT have extensive experience working on issues related to emerging markets, including:
innovation and innovation systems,
sustainable development,
economic growth and structural change,
policy evaluation (carrying out research for UNIDO, UNICEF or the World Bank).
You will greatly benefit from this expertise as well as the extensive United Nations University network.
Problem-Based Learning
As with many Maastricht University programs, Economics and Strategy in Emerging Markets is taught using Problem-Based Learning (PBL). In small tutorial groups of up to 14 students, you seek solutions to 'problems' taken from real-world situations. Instructors act as facilitators, giving help as it's needed. This allows you to build independence and develop problem-solving skills that you'll need in the field.
Courses & curriculum 2017 - 2018
The program is structured around two semesters. During the first semester, you will:
take a number of core courses that cover the general theoretical and empirical aspects related to emerging markets,
conduct a major policy project on a topic of your choice,
develop professional skills as part of the core courses and in specialized skills training,
take a course on a language from an emerging economy.
In the second semester, you will choose more targeted elective courses and write your thesis. The thesis, as well as the project your individual papers, will give you the opportunity to develop more specific, region-based expertise.
Admission requirements
The admission requirements for this master's program depend on your previous education. Selection takes place on the basis of your qualifications and suitability for the program. Your motivation, academic qualifications and internship/professional experience are important factors in the selection process.
All candidates must submit the following to meet the general admission requirements:
Curriculum vitae,
Letter of motivation,
GMAT or GRE exam score,
Proof of English proficiency.
Please check below to see if you qualify for an exemption to the GMAT/GRE or English proficiency requirement.
In addition to the documents above, every applicant will need to provide a certified transcript (in English) of the university courses followed and the marks received, as well as course descriptions of all courses taken in statistics and economics.
Last updated May 2019
About the School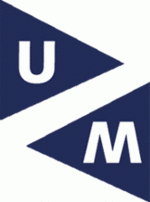 The most international university in the Netherlands, stands out for its innovative approach to learning and international outlook. With 16,000 students and 4,000 staff, Maastricht University offers ... Read More
The most international university in the Netherlands, stands out for its innovative approach to learning and international outlook. With 16,000 students and 4,000 staff, Maastricht University offers a wide choice of academic programmes, all
Read less