MSc in Economic Development and Growth
Home ›
MSc ›
MSc in Economic Development and Growth
Read more about this program on the school's website
Program Description
Programme overview
The Master's in Economic Development and Growth trains the next generation of analysts, researchers and profession- als in the field of development and growth. The programme combines the expertise of three highly ranked European universities into a common platform with leading scholars in economics, economic history and demography.
In this double degree programme, you spend the first year studying development and international economics, statistics and long run development at either Universidad Carlos III de Madrid or University of Groningen. The second year, you specialise in development and growth, related to issues such as comprehensiveness and equality, sustainability and energy, innovation and human capital, at Lund University.
Universidad Carlos III de Madrid combines high-level economics, economic history and economic development and has a special focus on Latin America. University of Groningen is a top-class institution at international level in the field of economics, econometrics, development economics and economic history, and hosts the Groningen Growth and Development Centre, a research institute that is famous for its study on long-term economic growth and productivity analysis worldwide. Lund University is specialised in economic growth and development in the long run with focus on Asia, Africa and Latin America, besides Europe.
A hallmark of the Master's in Economic Development and Growth is the emphasis on the personal contact between professors and students, achieved by small classes. You will, in close supervision of a highly qualified faculty member, complete two independent research projects (theses) both at the end of year 1 and year 2 of the programme. In the process, you will be able to develop your ability to organise and express your own ideas and research in written form, while you will also have the opportunity to improve your presentational skills in workshops with other students and faculty members.
Career prospects
This programme provides you with plenty of career op- portunities in institutions all over the world addressing economic development, such as the EU, OECD, ILO, World
Bank, UNESCO, WTO, CEPAL, IADB (Inter-American Develop- ment Bank), NGOs, governments and central banks, think tanks, multinational companies and consulting firms.
You will also obtain the advanced skills required to carry out research in the fields of development economics, economic history, applied economics and international economics. Lund University School of Economics and Management, University of Groningen and Universidad Carlos III Madrid offer talented students oriented towards an academic career the possibility to continue your postgraduate education in one of our PhD programmes.
Entry requirements
An undergraduate degree (BA/BSc) or the equivalent with a major in economics. A solid background of mathematics, statistics and econometrics is required.
In particular cases, the selection committee can admit students with a Bachelor's degree in other disciplines which include a comprehensive and advanced training in econom- ics, mathematics and quantitative methods.
If your native language is not English, but you hold a first degree from universities based in an English-speaking country, you don't need to provide any certificate of language proficiency. The same applies if you have obtained your degree from universities in non-English speaking countries but with courses taught in English, in which case you must enclose an official document issued by your university that certifies that English is the medium of instruction.
All other applicants are required to certify a satisfactory command of both spoken and written English at Level B2 or higher of the CEFR-Common European Framework of Reference for Language.
"I am thankful to the programme that gave me the opportunity to learn a great set of quantitative and quali- tative tools for academic research and policy evaluation. I took various courses in different topics within development economics, which contributed to a better understanding of development in its multiple dimensions."
Ricardo Meilman, now working as Research Assistant at The World Bank in Washington, DC
About the School of Economics and Management
Graduates from the School of Economics and Manage- ment are well prepared to be leaders of tomorrow. The commitment to making a difference drives the School's learning culture in its focus on student learning, inno- vation and engagement – all in an international atmo- sphere.
We aim at supporting our students in their learn- ing journeys' towards being capable of tackling global challenges. We do this via a high degree of case-based learning, inviting our students to take part in experiential learning in a way that connects theories with practice.
We have a highly qualified faculty with an international outlook, and innovative pedagogical approaches, mak- ing sure that our teaching is state-of-the art. All our programmes reflect the Scandinavian flair on ethics and sustainability, providing a solid foundation for future career ambitions. At LUSEM you learn both to make a difference, and to make it happen!
Why Lund University?
Lund University was founded in 1666 and is one of northern Europe's oldest, broadest and finest universities. The University ranks among the world's top 100 universities in the QS World University Rankings 2020 and is the #1 choice for international students coming to Sweden – one of the world's most innovative, sustainable and democratic countries.
If you would like to start building your international network in a global classroom setting, Lund University is a great option. Experience a different way of learning in a country ranked as one of the best in the world at providing higher education. Group work and informal teacher-student relationships facilitate in-depth learning.
The University is located in Lund, a charming and compact university city in southern Sweden, only 35 minutes away from Copenhagen Airport in Denmark. The city is famous for its vibrant student life and is also home to many world-leading research facilities and international companies.
Learn more about Lund University at www.lunduniversity.lu.se
Last updated Feb 2020
About the School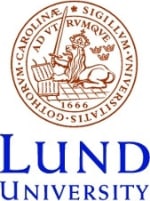 Lund is Sweden's most attractive study destination. The University offers one of the broadest ranges of programmes and courses in Scandinavia, based on cross-disciplinary and cutting-edge research. A ... Read More
Lund is Sweden's most attractive study destination. The University offers one of the broadest ranges of programmes and courses in Scandinavia, based on cross-disciplinary and cutting-edge research. A degree from Lund University is a hallmark of quality both in Sweden and abroad.
Read less
Accreditations
Visit the school's website