MSc in Eco-Design and Advanced Composite Structures
Home ›
MSc ›
MSc in Eco-Design and Advanced Composite Structures
Program Description
The composite industry is on the rise.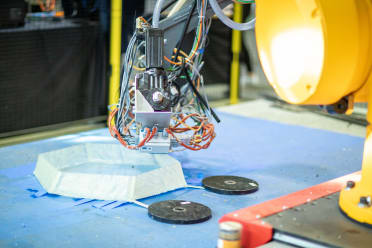 Composite materials help developing solutions to modern challenges such as the pursuit of lightness and performance. Innovation is at the heart of this growing field where numerous materials and manufacturing processes available help developing complex parts, incorporating different functions and with design with far bounded limits.
IMT Lille Douai decided to train the future actors of this highly-technical industry, taking into consideration the ecological transition. During this MSc, the students will be made aware of the composite materials' environmental impacts and lifecycles, thanks to a real-world scale learning experience.
Douai being at the heart of the automobile and train sectors (Toyota, Alstom, etc.) and Lille appointed as the European Design Capitale in 2020, all the elements are in place at IMT Lille Douai to make this a very sought-after MSc program.
Get Ready, next starting date for this program: Fall 2021
Syllabus*
Materials' structure and characterization (7 ECTS)
Composites' material constituents and specificities
Market and key figures
Technical and economical characteristics
Sandwich structure specificities
Preform and polymer characterization techniques for processing modeling
Characterization of mechanical properties
Non-destructive evaluation techniques
Polymers and polymer structures
Materials' classification
Composite manufacturing (7 ECTS)
Exhaustive presentation of composites' processes
Recent developments in composites' manufacturing
Lab Sessions on RTM injection, infusion, and autoclave manufacturing
Smart and advanced materials (6 ECTS)
Nano-reinforced polymers
Bio-based materials and biocomposite materials
Smart materials
Smart composites and polymers structures
Plastics and composites recycling
Mechanics of composites and sandwich structures (7 ECTS)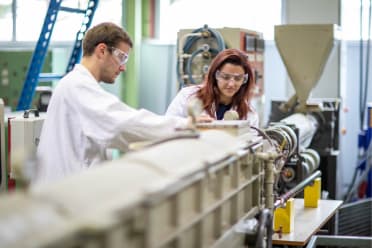 Laminate plate theory
Evaluation of unidirectional and multi-layered composites' mechanical properties
Influences of thermal and moisture effects
Long-term behavior and damage mechanisms
Structure reliability and process robustness principles applied to composite materials
Computer lab sessions
Composite process modeling (7 ECTS)
Influence of process and material parameters on cycle times and part quality
Interaction between the physics involved
Composite modeling project
Additive manufacturing, prototyping, and augmented reality
Computer-aided design (6 ECTS)
Eco-design principles (5 ECTS)
Recycling and valorization methods
Standards
Life cycle analysis
Biomaterials
Maintenance and repairing
Use of recycled materials
Decision making
French as a Foreign Language (3 ECTS)
Sport (1 ECTS)

Project: design of a multifunctional composite part (5 ECTS)
Design a composite part from a book of requirements concerning a structural application
Research Project (6 ECTS)
An introduction to research methods and testing in order to deepen knowledge in the field of innovative building materials
IMT Business School tailor-made program (30 ECTS)
Sales and business (6 ECTS)
Managerial Finance (2 ECTS)
Intellectual property (2 ECTS)
Business Ethics (2 ECTS)
MOOC innovation and entrepreneurship in the digital world (6 ECTS)
Innovation projects (4 ECTS)
Personal development and communication skills (1 ECTS)
Business plan challenge (5 ECTS)
French as a foreign language (2 ECTS)
Final-year project (30 ECTS)
Final-year internship to apply theoretical and technical concepts and methods to real construction projects
*Syllabuses are subject to change in accordance with IMT Lille Douai's scientific and educational advances
Skills development
During this MSc program, you will acquire hard and soft skills that are required to occupy a decision-making role within public or private industries.
Acquire knowledge of the different composite components, structures, and specificities.
Understand the composites manufacturing properties and processes to correctly select cost-effective manufacturing techniques, tools, and parameters.
Define a complete book of requirements involving the entire part life cycle (technical, economical, and environmental aspects).
Lead an innovative project involving composite materials, form the idea to the transfer to production.
Coordinate and manage a team (R&D, designers, production, etc.) and organize the complete value chain (designer, material and tool supplier, producer, distributor, etc.).
Job opportunities
Design Manager/director
In charge of a team of designers from different technical backgrounds, the design manager organizes the resources and the timeline to satisfy the customer requirements in the pre-production stage. He/she identifies technical solutions up-to-date with the evolution of market innovations while ensuring the economic viability of the product. He/she has the capacity to evaluate the social, environmental, financial impacts of the final project. He/she is in direct relationship with the customers throughout the different development stages of the project.
Development project Manager/Director
The Development Project Manager is in charge of the development and/or research on products or processes from the early design stage to series production. He/she understands and assists the customers in defining their needs, and helps them to develop solutions through innovation projects. He/she belongs to a company or an institution and can gather competencies through collaborative projects, elaborate/validate the technical and financial program, and ensure that the project objectives will be reached. He/she also ensures that the solutions proposed throughout the project are capitalized on and transferred to the different entities or are more widely communicated.
Selection procedure
A committee of professors selects the applicants, based on the following criteria:
C.V. / Resumé
Motivation letter
Applicant's previous scientific background and grades
English level
Candidate profile
The master's degree is open to candidates with at least a scientific Bachelor of Science degree.
Candidates must have a certificate or other proof of English proficiency.
No prerequisite in French is needed.
Apply now for 2021 !
Download your application form here :
http://imt-lille-douai.fr/content/uploads/2020/09/Application-Form-2021.pdf
Last updated Nov 2020
About the School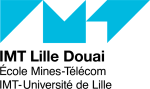 Created by the merger of Mines Douai and Télécom Lille on January 1st, 2017, IMT Lille Douai is the largest graduate school of engineering north of Paris, training the general engineers and digital ex ... Read More
Created by the merger of Mines Douai and Télécom Lille on January 1st, 2017, IMT Lille Douai is the largest graduate school of engineering north of Paris, training the general engineers and digital experts of the future. Each year, IMT Lille Douai, an IMT school in partnership with the University of Lille, awards degrees to over 500 talented engineers, trained to anticipate economic and social changes.
Read less