Read more about this program on the school's website
Program Description
Are you interested in working with development related issues, with a focus on human development, poverty reduction and sustainability?
What will I study?
This programme is an interdisciplinary programme in social sciences, which deals with key issues in development as well as different theoretical perspectives to increase your understanding of the preconditions for and content of development. The objective of the programme is to provide you with the background knowledge and concrete skills to understand, assess and work in development-related fields, whether in direct poverty reduction or in other aspects of social and institutional development.
The medium of instruction is English. This means that lectures and seminars will be given in English and that examinations (including the master's thesis) will be in English.
During the third term (third semester) you are free to choose to do an internship, exchange studies, or take elective courses. You will be given ample opportunities for developing your intellectual capacities, expanding your skills and competencies, building up your network, as well as preparing for your life after your master's, whether your goal is to stay in academia or find work in NGOs, the private sector or the public sector.
What happens after the programme?
After completing the Master of Science Programme in Development Studies, you will acquire a degree of Master of Science in Development Studies (120 credits), with a major in one of the following disciplines: Gender Studies, Development Studies, Human Geography, Political Science, Social Work, Social Anthropology, Sociology, or Sociology of Law. The major corresponds to the major in your Bachelor's degree.
The programme in development studies will prepare you for PhD studies as well as for a career in a role as policy maker, trainer or practitioner, in government agencies, private firms and NGOs.
For further information, please refer to our website http://graduateschool.sam.lu.se or send us an email: master@sam.lu.se
How to apply?
To be eligible for one of our programmes you must have a Bachelor's degree in one of the following Social Sciences majors:
Political Science
Sociology
Social Work
Social Anthropology
Gender Studies
Sociology of Law
Development Studies
Human Geography
We ask you to include a Statement of Purpose in your application.
Please see our website for detailed instructions on how to apply: http://graduateschool.sam.lu.se/how-to-apply
More information can be found at https://www.lunduniversity.lu.se/lubas/i-uoh-lu-SADVS
Why Lund University?
Lund University was founded in 1666 and is one of northern Europe's oldest, broadest and finest universities. The University ranks among the world's top 100 universities in the QS World University Rankings 2020 and is the #1 choice for international students coming to Sweden – one of the world's most innovative, sustainable and democratic countries.
If you would like to start building your international network in a global classroom setting, Lund University is a great option. Experience a different way of learning in a country ranked as one of the best in the world at providing higher education. Group work and informal teacher-student relationships facilitate in-depth learning.
The University is located in Lund, a charming and compact university city in southern Sweden, only 35 minutes away from Copenhagen Airport in Denmark. The city is famous for its vibrant student life and is also home to many world-leading research facilities and international companies.
Learn more about Lund University at www.lunduniversity.lu.se
Last updated Feb 2020
About the School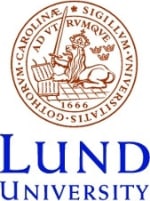 Lund is Sweden's most attractive study destination. The University offers one of the broadest ranges of programmes and courses in Scandinavia, based on cross-disciplinary and cutting-edge research. A ... Read More
Lund is Sweden's most attractive study destination. The University offers one of the broadest ranges of programmes and courses in Scandinavia, based on cross-disciplinary and cutting-edge research. A degree from Lund University is a hallmark of quality both in Sweden and abroad.
Read less
Visit the school's website