Program Description
Are you curious about what it is like to study at LiU? Join us for a chat about what it is like to live and study on our campuses in Sweden. We offer free webinars and recordings for both prospective and admitted degree students throughout the year. Click here to find out more!

Watch the webinar - October 2019
Start: Autumn 2020
Place of study: Linköping
Level: Second-cycle
Application code: LIU-91129
This program offers a studio-based, interdisciplinary approach to design, tackling societal challenges. Established and innovative design concepts are incorporated in a unique collaborative setup across campuses.
Businesses, organizations, and government agencies are facing ever more complex challenges that require innovative approaches. Increasingly, the field of design is expected to come up with answers and help achieve progress. The purpose of this program is to train qualified and confident designers who can enter these complex contexts, take on a leading role and co-create solid sustainable solutions.
We are reaching out to students with different backgrounds, not necessarily with previous academic design qualifications, but with excellent design abilities and a desire to develop design beyond specific materials and disciplines.
Please be advised that this program has a multi-campus setup, with courses offered in Linköping and Norrköping, as well as through blended learning.
Theoretical courses and studio work
This program incorporates established and innovative design concepts in a unique interdisciplinary setup. Studio courses form the backbone of the program, providing the fundamentals of working with societal challenges. The challenges are defined on a yearly basis, ranging from Food Waste and Civility to Nomadic Welfare.
Theoretical courses and design projects run alongside studio work. You develop generic design skills and knowledge of design facilitation, co-design, and creative practices and design history. You learn about designing and change, and how to make design a strategic practice that is embedded in organizations. Projects are carried out in mixed-competence groups, sometimes with students from other programs, across campuses with blended learning, using physical and digital resources. You will work and interact with companies, organizations, and entrepreneurs.
Kaboompics/ Pexels
Sustainability, service, and visuality
Elective courses are structured into tracks allowing you to develop skills and knowledge within an area of specialty.
The current tracks offered are:
Design of sustainable systems, with accompanying business models, products and services. Project-based exploration of future solutions that may promote a transition to a sustainable society and empower people interacting with those systems.
Design and innovation for the service sector, including welfare and industrial service. Engaging humans at the center of design projects and developing service concepts and social innovations to facilitate the transformation of practices and co-creation of value.
Design of interactive visual environments, going beyond screens and handheld units towards augmented and immersive approaches. Studio-based exploration of advanced concepts at the intersection of graphic design, interaction design, and information visualization.
A leading design research university
Linköping University is one of Sweden's leading design research universities, with world-class research into design for services, a state-of-the-art facility for visual media research, and a strong team devoted to design and sustainability.
Syllabus
The backbone of each semester is a challenge-based studio course, where students apply and develop design skills and knowledge to create an understanding of the challenge and work towards solutions.
Challenges, such as Food Waste and Nomadic Welfare, vary across semesters and provide a platform for collaboration and engagement with citizens, companies, and organizations, as well as with other master's programs.
Studio courses are supported by a set of core courses, currently covering knowledge areas of Co-design, Design Research Methodologies, and Norm-Creativity. Track courses allow you to engage with a specific knowledge area. We currently offer the following knowledge areas:
Sustainable Design
Service Design
Visual Media Design
During the second and third semesters, you also have the opportunity to select three single courses from our wide range of course offerings across all faculties. This gives you a chance to explore knowledge areas that you are curious about, or to dive deeper into a familiar subject.
The fourth semester will mainly consist of the final project and your thesis. For your thesis, you are expected to create an individual project consisting of practical design work as well as a written research piece.
Upcoming webinar
Webinar - 23 October at 11.00 (CET, Sweden time)
Are you curious about what it is like to study MSc in Design at LiU? Join us for a free webinar. Register at this link to receive information on how to access the webinar.
Register in advance for this webinar
Career opportunities
You may find employment:
As an interaction designer or product designer.
Designing for service or policy.
In the public or voluntary sectors.
As an entrepreneur or with start-ups.
With social innovation initiatives.
In urban planning or design for sustainability.
In the communications field.
With established industrial actors seeking to overhaul their innovation processes.
Naturally, you will also be eligible for a career as a Ph.D. student in Design.
Entry requirements
Bachelor's degree. The Bachelor's degree (equivalent to a Swedish Kandidatexamen) shall be from an internationally recognized university.
English corresponding to the level of English in Swedish upper secondary education (English 6/B). This is normally attested by means of an internationally recognized test.
Applicants are required to submit the following:

A current resumé
A well structured and annotated portfolio
Up to five samples of independently produced pieces of text
Last updated Feb 2020
About the School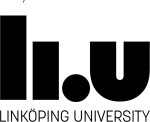 In close collaboration with the business world and society, Linköping University (LiU) conducts world-leading, boundary-crossing research in fields including materials science, IT and hearing. In the ... Read More
In close collaboration with the business world and society, Linköping University (LiU) conducts world-leading, boundary-crossing research in fields including materials science, IT and hearing. In the same spirit, the university offers many innovative educational programs, many of them with a clear vocational focus, leading to qualification as, for example, doctors, teachers, economists, and engineers.
Read less