Read more about this program on the school's website
Program Description
Overview
This Masters in Design Management programme has been developed to help those in the design and creative industries to use their design knowledge in a wide range of business contexts as well as learning new management and research skills suited to today's industry needs. It addresses the need for design and creative industry professionals to reinforce their creative design thinking and process with solid business knowledge.
Whether students are from interior design, fashion, graphic design, media, product design or engineering background, our Design Management programme benefits learners with a specific masters degree that underpins key subjects in marketing and business to move their career forward into areas of management for their individual disciplines and companies.
Accreditation
The Dubai Campus is accredited by the Knowledge and Human Development Authority (KHDA) and fully licensed to teach its degrees in Dubai. All graduates receive a British degree that is accredited by Royal Charter in the UK.
Course content
Stage 1
E11DY Design Thinking
E11SD Sustainable Design and management
E11MG Design Management
Stage 2
E11RM Research Methods
E11DI Design Tech Innovation
Optional courses
C11HR Human Resource Management
C11SL Systems Thinking and Analysis
C11PA Project Management
C11IM International Marketing
Stage 3
E11MM Masters Project: Academic Paper
Learning outcomes
Demonstrate a systematic understanding of knowledge and a critical awareness of new ways of thinking and professional application of tools to achieve positive outcomes.
Deal with challenges and the need to innovate through applying innovative process analysis.
Show a comprehensive understanding of the tools and techniques to inform research and idea generation.
Demonstrate originality in the application of knowledge together with a practical understanding of how established techniques can be utilized to promote change and generate sustainable future solutions.
Application deadline
Our Dubai Campus operates a rolling year-round admissions process: as soon as one intake has closed we begin accepting applications for the next one. It is also possible for you to defer your start date for up to a year.
Most students apply 6–10 months in advance of their chosen intake. We can accept applications up until 3 weeks before the start of each intake but you should note that a late application will almost certainly mean a delay in the provision of essential administrative services, such as your student matriculation card (without which you won't be able to access the library or online services).
Last updated Sep 2019
About the School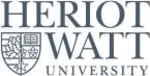 Pioneering British education in Dubai, with highly acclaimed degree programmes that meet the specific demands of local business and industry.
Pioneering British education in Dubai, with highly acclaimed degree programmes that meet the specific demands of local business and industry.
Read less