Program Description
Overview
The Defence and Security Programme offers three-degree streams to provide blended, flexible education suitable for a range of learners engaged in the complex, evolving defence and security environment.
Who is it for?
This course is intended for the following range of students:
recent graduates wishing to extend their knowledge and skill within the domains of technology, engineering and leadership and management,

experienced and or qualified engineers, scientists, managers or leaders wishing to extend their skills or apply them in new areas.
Why this course?
The Defence and Security Programme offers the three-degree streams to provide blended, flexible education suitable for a range of learners engaged in the complex, evolving defence and security environment. It offers the choice of two tailored learning routes, with extensive elective choices to meet the demands of learners across their career as well as meeting varying employer requirements.
Course details
The programme provides innovation in concept and delivery. All streams have common core modules providing essential professional competencies and four of the five core modules are delivered entirely at a distance across all streams providing flexibility for the learner. Each stream further provides depth in specialist topics aligned with their relevant range of disciplines.
Many of the elective modules and the Introduction to Defence and Security are delivered as residential modules. These combine face to face lecturing, workshops and group work with the use of our facilities including laboratories, simulation labs, and computer labs as examples.
Assessment
Choice of blended, distance or face-to-face learning with a broad range of assessments including essays, portfolios, presentations and group work.
Course details
Keeping our courses up-to-date and current requires constant innovation and change. The modules we offer reflect the needs of business and industry and the research interests of our staff and, as a result, may change or be withdrawn due to research developments, legislation changes or for a variety of other reasons. Changes may also be designed to improve the student learning experience or to respond to feedback from students, external examiners, accreditation bodies and industrial advisory panels.
To give you a taster, we have listed the compulsory modules and (where applicable) some elective modules affiliated with this programme which ran in the academic year 2018–2019. There is no guarantee that these modules will run for 2019 entry. All modules are subject to change depending on your year of entry.
Compulsory Modules
All the modules in the following list need to be taken as part of this course:
Induction

Introduction to Defence and Security

Leadership and Management

Decision Analysis and Support

Stakeholder Management and Organisational Behaviour

Research Methods (non-capstone)

Thesis (non-capstone)

Capstone Development and Exploitation (capstone route only)

Capstone Portfolio (capstone route only)
Elective Modules
A selection of modules from the following list needs to be taken as part of this course:
Aviation Safety Management

Element Design

Fires, Explosions and their Investigation

Forensic Investigation of Explosives and Explosive Devices

Fundamentals of Ballistics

Guided Weapons

Introduction to Firearms Investigations and Forensic Ballistics

Introduction to Human Factors

Mechanical Integrity of Gas Turbines

Military Aircraft Systems

Military Vehicle Propulsion and Dynamics

Modelling, Simulation and Control

Practical Reliability

Reliability and System Effectiveness

Survivability

Vehicle Systems Integration

Weapon System Technology
Fees and funding
European Union students applying for university places in 2019 to 2020 academic year will still have access to student funding support.
Cranfield University welcomes applications from students from all over the world for our postgraduate programmes.
MSc Part-time:

£25,000

PgDip Part-time:

£19,000

PgCert Part-time:

£5,000

MSc (Capstone) Part-time:

£10,000

PgCert (Capstone) Part-time:

£5,000
Entry requirements
A first or second class honours degree or equivalent in an appropriate discipline (usually science or management related). Alternatively, a lesser qualification with relevant professional experience may be acceptable.
English Language
If you are an international student you will need to provide evidence that you have achieved a satisfactory test result in an English qualification. The minimum standard expected from a number of accepted courses are as follows:
IELTS Academic - 7

TOEFL

- 92

Pearson PTE Academic - 65

Cambridge English Scale - 180

Cambridge English: Advanced - C

Cambridge English: Proficiency - C

Trinity College London Integrated Skills in English III - minimum overall score of pass
In addition to these minimum scores, you are also expected to achieve a balanced score across all elements of the test. We reserve the right to reject any test score if any one element of the test score is too low.
We can only accept tests taken within two years of your registration date (with the exception of Cambridge English tests which have no expiry date).
Security clearance for Shrivenham
Some Cranfield University courses are delivered at the Defence Academy of the United Kingdom, Shrivenham which is a Ministry of Defence (MOD) site. All applicants to courses that are wholly or partially delivered at Shrivenham must complete the BPSS (HMG Baseline Personnel Security Standard V4 April 2014) prior to registration on the course or must already hold security clearance to this level or higher.
Your application and BPSS clearance application will be shared during the application process with the MOD who have ultimate discretion over whether to admit applicants to the Shrivenham site. This information will be returned by the MOD to Cranfield University after checks are completed and no copies will be retained by the MOD.
BPSS checks may involve confirmation of the following:
Identity (e.g. Photo ID)

Nationality and Immigration Status

Employment/Academic History (covering the past 3 years)

Criminal record (unspent convictions only)
Additionally, applicants are required to give a reasonable account of any significant periods (6 months or more in the past 3 years) of time spent abroad.
This may be revised from time to time dependent on national security requirements.
It will take additional time to process your BPSS clearance application once you have completed your course application.
Inability to access the Shrivenham site as a result of failure to meet security clearance requirements will result in a withdrawal of the offer, or, if already registered, a termination of registration.
Your career
The course aims to ensure that graduates are better prepared to tackle the current and emerging demands of defence and security. Given the rapidly changing nature of this environment, education will allow graduates to recognise emerging trends and respond effectively and proactively. As the course ties together a broad technical and business base and is supported by a wide range of public and private sector organisations the qualification will be noteworthy on the CV of those wishing to move into strategic and operational positions in the defence and security sector.
How to apply
Applicants may be invited to attend an interview. Applicants based outside of the UK may be interviewed either by telephone or video conference.
Last updated Jan 2020
About the School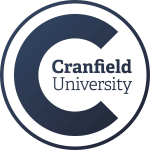 Cranfield's distinctive expertise is in our deep understanding of technology and management and how these work together to benefit the world.
Cranfield's distinctive expertise is in our deep understanding of technology and management and how these work together to benefit the world.
Read less