Program Description
Overview
Data Analytics is an exciting field of rapid developments. Data is everywhere and continuing to grow massively, creating huge growth in demand for qualified experts to be able to extract the real benefit from the data.
The role of a data scientist is highly diverse overlapping many areas from computer science, to the fundamentals of mathematics, statistics, modelling and analytics while also requiring the right skills to be able to see the detail, solve the problem (having specified the problem!), and communicate effectively the findings to colleagues to empower them to make decisions.
The diversity of data analytics opens up many job opportunities from working in software companies, healthcare, banking, insurance, policing, tech companies to applying your knowledge to intelligent buildings and behaviour analytics of customers.
The programme provides a balanced route to learning through a blend of academic study and lab sessions, with a heavy focus on practical engagement with industry. In the first and second semesters, you will study 6 modules full-time which include opportunities for blended and collaborative learning. In the third semester, you will undertake a significant industry-based project.
Data Analytics Highlights
Please note: Applications for this course, received after 30th June may not be accepted. A deposit will be required to secure a place.
Industry Links
Special features of the course include the Analytics in Action module and the commitment of industry to provide real data for "Analytathons" and projects. The module offers real-world examples of data analytics presented by the industry experts working alongside the academics who will provide the theory and the unique provision of this course across many academic disciplines in the University.
World-Class Facilities
The Frontiers in Analytics module shows off some of the latest state-of-the-art techniques analytics in particular in Visual Analytics and Behavioural Analytics.
Student Experience
This course is unique having been developed from engagement with industry rather than the traditional academic subject areas. The key core skills that a data scientist needs have been clearly defined and forms the basis for the course. As a result, there are no optional modules or choice as it is essential that in order to produce the "all-rounded" data scientist that all these skills are packaged into each individual.
The MSc Data Analytics will equip successful candidates for any data scientist role and make them highly marketable for what is now seen as "the sexiest job in the 21st century" as reported by The Harvard Business Review.

Professor Adele Marshall

Programme Director
Course Details
The aim of the programme is to offer a multi-disciplinary education in data analytics that prepares graduates with key knowledge, skills and competencies necessary for employment in analytics and data science positions. In particular, the programme aims to provide students with:
Comprehensive knowledge and understanding of the fundamental principles of statistics and computer science that underpin analytics.
Advanced knowledge and practical skills in the theory and practice of analytics.
The necessary skills, tools and techniques needed to embark on careers in data analytics and data science.
Skills in a range of practices, processes, tools and methods applicable to analytics in commercial and research contexts.
Timely exposure to, and practical experience in, a range of current software packages and emerging new applications of analytics.
Opportunities for the development of practical skills in a commercial context.
Career Prospects
Industry forecasts indicate that Data Analytics is a growing field internationally, with job opportunities set to increase exponentially predicting growths of 160% between 2013 and 2020 (eSkills report, Big Data Analytics 2013-2020). There is a current shortage of qualified staff for these roles, which is also the case in Northern Ireland where there have been a number of recent investments and expansions in the Data Analytics sector.
The course is designed to meet the needs of Industry where graduates have the right combination of the skills and expertise in both computer science, mathematics and statistics along with the experience they gain in their individual industry-based project to be highly sought after for employment.
Queen's postgraduates reap exceptional benefits. Unique initiatives, such as the leadership and executive programmes alongside sterling integration with business experts help our students gain key leadership positions both nationally and internationally.
Learning and Teaching
Students must complete modules in block delivery mode where each module runs in blocks of 4 weeks in a sequential manner where at any one time, the student is working on only one module. Week 1 of block delivery model requires students to carry out background reading and preparation work in advance of week 2 of each block which requires students to attend lectures/labs Monday –Friday 9am-5pm.
Weeks 3 and 4 of each block are for project and coursework. Full-time students are expected to be present at Queen's during weeks 2, 6, 10, 14, 18 and 22 of the academic year.
In the four week duration of a module, there will be an intensive week the schedule will consist of 9am-5pm with approximately equal numbers of lectures (in the mornings) and labs (in the afternoons).
Assessment
Assessments associated with the course are outlined below:
Coursework
Written examination
Project dissertation
Entrance requirements
Graduate
Normally a 2.2 Honours first degree in Mathematics, Statistics, or Computer Science or a closely related discipline, or an equivalent qualification acceptable to the University.
Applicants with a minimum 2.2 Honours degree in a subject area not fulfilling the discipline criterion above require A Level Mathematics at grade B, or an equivalent qualification acceptable to the University, and will be required to pass an aptitude test.
Dates of Aptitude tests to be confirmed in due course.
International Students
For information on international qualification equivalents, please check the specific information for your country.
English Language Requirements
Evidence of an IELTS* score of 6.0, with not less than 5.5 in any component, or an equivalent qualification acceptable to the University is required. *taken within the last 2 years
International students wishing to apply to Queen's University Belfast (and for whom English is not their first language), must be able to demonstrate their proficiency in English in order to benefit fully from their course of study or research. Non-EEA nationals must also satisfy UK Visas and Immigration (UKVI) immigration requirements for the English language for visa purposes.
If you need to improve your English language skills before you enter this degree programme, INTO Queen's University Belfast offers a range of English language courses. These intensive and flexible courses are designed to improve your English ability for admission to this degree.
Academic English: an intensive English language and study skills course for successful university study at degree level.
Pre-sessional English: a short intensive academic English course for students starting a degree programme at Queen's University Belfast and who need to improve their English.
Last updated Jul 2019
About the School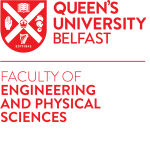 The Faculty of Engineering and Physical Sciences spans disciplines that impact lives today and will shape our future. Our international mix of staff and students make up a vibrant community that is ho ... Read More
The Faculty of Engineering and Physical Sciences spans disciplines that impact lives today and will shape our future. Our international mix of staff and students make up a vibrant community that is home to some of the most innovative and globally significant research and teaching. It works where industry and research meet, providing the platform to spin out research into commercial opportunities and engage with industry on cutting-edge research with real-world projects such as the work with Wrightbus to produce the cleanest hybrid bus technology that powers the London Routemaster, or the pioneering work in The Institute of Electronics, Communications and Information Technology, securing our digital future through their Centre for Secure Information Technologies.
Read less