Program Description
The Master of Science in Data Analytics program provides you with the skills to be an effective professional in a rapidly growing field.
Upon completion, you will be able to identify, acquire, manage, present, analyze and interpret large amounts of data in a variety of organizational settings. You'll learn how to turn big data into smart data, improve operations efficiency, and understand the factors that turn consumers into customers.
Online or on-site, the data analytics program offers close faculty and student interaction, with core courses ensuring that you acquire key critical skills from industry experts. In addition, the program offers a range of elective courses in various areas of data analytics from which you can build additional levels of proficiency and expertise while rounding out your education.
"The skills I learned at Clarkson continue to be critical to the work I'm doing. The technologies and languages are changing, but the core ideas and the way of thinking that I learned at Clarkson still apply."

Carrie Rider '15, '16, MS in data analytics & BS in math and statistics, and in social sciences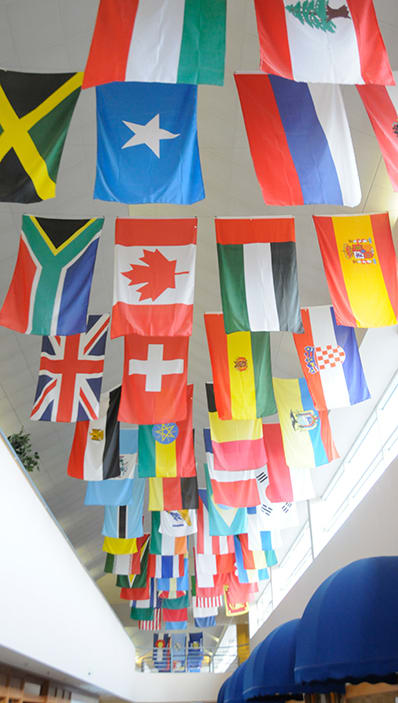 Curriculum
The 36-credit MS degree program consists of six 3-credit core graduate courses, four 3-credit graduate elective courses, and one 6-credit capstone course based on a sponsored project or internship. Full-time, residential students generally complete the program in three semesters. Online students can build part-time or full-time schedules that work for them. Part-time students generally finish the program in about two years.
Prerequisites
Free introductory courses are offered online for accepted candidates from undergraduate backgrounds not covering calculus, programming, and statistics.
Required Courses
Database Modeling, Design, and Implementation
Probability and Statistics for Analytics
Data Warehousing
Information Visualization
Data Mining
Machine Learning
Elective Courses (four)
Elective courses are offered in a variety of areas, including but not limited to the following:
Modeling for Insight
Big Data Processing and Cloud Services
Introduction to Big Data Architecture and Applications
Strategic Project Management
Marketing Research Methods
Econometrics
Design of Experiments
Pattern Recognition
Stochastic Processes for Engineers
Artificial Intelligence
Human-Computer Interaction
Digital Signal Processing
Computational/Machine Learning
Capstone
The Capstone Project is a course centered on sponsored data analytics projects with interdisciplinary teams. Capstone projects, depending on project parameters could consist of a 2-unit seminar with a 4-unit project and/or be a mentored capstone of 6 total units. Depending on the nature of the capstone and its sponsorship, projects could be on-site fieldwork intensive.
Learning Experience
The Data Analytics program is offered both online and on-site for maximum flexibility. Take courses as a residential student in a traditional, on-site classroom setting at our main campus in Potsdam, NY. Or, keep working and earn your degree online with classes available anywhere! Online class delivery is a mix of both synchronous (students attend class online together at the same time) and asynchronous (attend that week's class on your own schedule).
Online or on-site, your courses are taught by the same professors. They give you personal attention to help you learn as an individual and to prepare you for success in today's intensely competitive market.
Careers in Data Analytics
Outlook
Demand for data science and analytics professionals in the U.S. is quickly outgrowing the supply of such talent. The number of data science and analytics job listings is expected to increase by 364,000 openings to 2,720,000 by 2020, according to a 2017 report published by IBM.
General Admission Requirements
Admission is based on your drive, academics, references, test performance and how you'll fit into the program.
An application includes:
Transcripts from your undergraduate institution(s).
GMAT/GRE scores (may not be needed for applicants with work experience, graduate degrees or other practical/applied skill sets).
Resume.
Statement of purpose.
Letters of recommendation.
International Students
English Proficiency Testing: TOEFL of 80 or higher; or IELTS of 6.5 or higher.
Certificate of finance to receive an I-20.
Last updated Apr 2020
About the School
At Clarkson, innovation is impact. Students who choose Clarkson for graduate and professional programs come here with a purpose: to advance knowledge, to explore ideas that propel society, and to buil ... Read More
At Clarkson, innovation is impact. Students who choose Clarkson for graduate and professional programs come here with a purpose: to advance knowledge, to explore ideas that propel society, and to build meaningful careers.
Read less