Program Description
What is Cyberpsychology?
Cyberpsychology is the study of the human mind and behaviour in the context of the human-technology interaction. It encompasses all psychological phenomena that are associated with or affected by emerging technology.


This MSc studies human interactions with other emerging technologies, including the internet, mobile computing, mobile phones, games consoles, virtual reality, digital media and any other technology, which has demonstrated an ability to alter human behaviours. It considers the impact of evolving trends, such as technological convergence, on individuals. Cyberpsychology also examines human interactions with less ubiquitous technologies, such as cyborgs and artificial intelligence.


The programme aims to provide graduates with an in-depth understanding of how humans interact with technology and in online environments.

On completion of the programme, you will be able to:
identify key psychological concepts relevant to the virtual world
research how people use current technologies
analyse changing patterns of technology use
predict emerging and future trends in technology use
advise on the use of current technologies
critique the field of Cyberpsychology
apply appropriate psychological research methods to the Internet
apply their skills and knowledge to practical contexts
complete a piece of research in Cyberpsychology
work within an online community
evaluate their learning in Cyberpsychology and plan their future learning needs
reflect on the impact of the cyberworld on human life
identify differences or divergences between online and offline behaviour.
Aims and Learning Objectives
What will I be able to do when I graduate?
The knowledge and skills you have acquired will be invaluable in a wide range of careers and activities, and so can be applied to virtually any endeavour related to technology.


Graduates have found employment with social networking websites or as usability experts and online investigation specialists. Others have completed the programme to improve their performance in their current employment as journalists, marketing specialists, educators or IT professionals.

This MSc will be highly relevant to individuals:
whose employer/organisation has an online presence
who are trying to harness the potential of ICT to assess/help individuals and groups
who work with young people and technology
who work in care organisations developing an online presence
who are trying to integrate ICT into employment or education.
What modules will I study?
Year 1
Principles of Psychology Online, Internet Research Methods (SPA) Psychology of Virtual Reality & Artificial Intelligence

Year 2
Research Project, Social Psychology of the Internet and Computer-Mediated Communication, Human-Computer Interaction, Consumer Cyberpsychology.


This MSc will be delivered through a mixture of face to face and blended learning (online complemented with face to face). Some modules may be taught as a block, others may run for the whole year.


What are the entry requirements?
Undergraduate qualification of 2nd Class Honours or higher at Honours Degree level
Applicants may also be considered provided they can demonstrate Honours Degree equivalence, which can be verified through the APEL (Accreditation of Prior Experiential Learning) process
Previous psychological study not essential
Shortlisted applicants may be called for interview
Two references must also support your application.
Last updated Feb 2020
About the School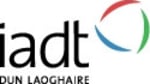 Dun Laoghaire Institute of Art, Design & Technology (IADT) was established as an autonomous higher education institution within the Institutes of Technology sector on April 1st 1997.
Dun Laoghaire Institute of Art, Design & Technology (IADT) was established as an autonomous higher education institution within the Institutes of Technology sector on April 1st 1997.
Read less