Read more about this program on the school's website
Program Description
The Master's programme in Cultural Criminology focuses on crime, deviations and social control through study of how cultural norms, representations and conceptions function in society from the perspectives of individuals and of society. Issues concerning human actions and interactions as well as of collective notions of morality/immorality and normality/abnormality are of key interest. Further topics of study include which social phenomena are defined as deviant and how they are produced and reproduced.
Programme overview
The MSc in Cultural Criminology leads to a Master's degree in Cultural Criminology with a major in Sociology or Social Anthropology.
The programme gives the students a solid understanding of criminological phenomena from a cultural perspective. The programme enables students to develop critical thinking, analytical skills and the ability to conduct cultural analysis.
The programme helps students to develop their own specialised expertise in cultural criminology for advanced professional work or to prepare them for PhD studies in anthropology or sociology.
The programme also allows students freedom to select courses, an internship or studies abroad according to interests and future needs.
In the programme, students will aquire:
Knowledge and understanding within criminology, anthropology and sociology, including knowledge of the disciplinary foundation of the fieldsand general knowledge of current research issues
Specialised knowledge of research methods in cultural criminology
The ability to critically and systematically integrate knowledge and analyse, assess and deal with complex cultural criminological phenomena, issues and situations
The ability to identify and formulate research questions critically, autonomously and creatively as well as to plan and, using appropriate methods, undertake advanced tasks within predetermined time frames and so contribute to the formation of knowledge as well as the ability to evaluate this work
The skills required for participation in research and development work or autonomous employment in some other qualified capacity
Programme courses
Theories, Perspectives and Concepts of Cultural Criminology, 15 credits
Methods for Research in the Social Sciences, 15 credits, or Methods and Social Analysis, 15 credits
Applied Cultural Criminology – Analysis, Organisation and Strategies, 15 credits
Ethnography in Social Science or an equivalent course, 15 credits
Elective courses of relevance to the programme/internship/studies abroad, 30 credits
Master's (Two Years) Thesis, 30 credits
Career prospects
Crime and punishment are continuously topical in public debate. Furthermore, they constitute the basis for many of modern society's professions and professional activities: prison officers, crime prevention officers, case workers, university lecturers, police officers, social analysts, etc.
Internships allow students the opportunity to apply the knowledge they have acquired in the programme in practice. The internship organisations are interested in the broad cultural criminological expertise students will have.
Learn more about this programme at https://www.lunduniversity.lu.se/lubas/i-uoh-lu-SACCR
Why Lund University?
Lund University was founded in 1666 and is one of northern Europe's oldest, broadest and finest universities. The University ranks among the world's top 100 universities in the QS World University Rankings 2020 and is the #1 choice for international students coming to Sweden – one of the world's most innovative, sustainable and democratic countries.
If you would like to start building your international network in a global classroom setting, Lund University is a great option. Experience a different way of learning in a country ranked as one of the best in the world at providing higher education. Group work and informal teacher-student relationships facilitate in-depth learning.
The University is located in Lund, a charming and compact university city in southern Sweden, only 35 minutes away from Copenhagen Airport in Denmark. The city is famous for its vibrant student life and is also home to many world-leading research facilities and international companies.
Learn more about Lund University at www.lunduniversity.lu.se
Last updated Feb 2020
About the School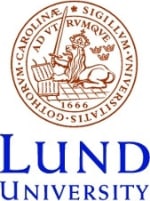 Lund is Sweden's most attractive study destination. The University offers one of the broadest ranges of programmes and courses in Scandinavia, based on cross-disciplinary and cutting-edge research. A ... Read More
Lund is Sweden's most attractive study destination. The University offers one of the broadest ranges of programmes and courses in Scandinavia, based on cross-disciplinary and cutting-edge research. A degree from Lund University is a hallmark of quality both in Sweden and abroad.
Read less
Visit the school's website