MSc in Computer Communication Systems
Home ›
MSc ›
MSc in Computer Communication Systems
Program Description
The MSc in Computer Communication Systems is an advanced research-led course that equips students with a thorough understanding of the technologies, protocols and systems that enable computational devices to communicate in widely diverse and heterogeneous contexts.
The MSc in Marine Mammal Science is a one-year taught programme run by the Sea Mammal Research Unit (SMRU), the only UK institution dedicated exclusively to marine mammal research, and draws on the quantitative and diverse academic expertise within the University's Scottish Oceans Institute (SOI).
Highlights
Although focused on marine mammals this programme covers advanced topics in quantitative marine ecology and animal behaviour.
Modules include intense training in quantitative techniques (for example, statistical modelling and GIS) and applied research methods, including a field course to practice survey techniques (at no additional cost).
Students have the exciting opportunity to conduct fieldwork and training in Antarctica as part of the optional module in polar ecology (requiring additional payment of a substantial expedition fee). See the students' Antarctic expedition blog.
The core curriculum is complemented by advanced optional modules in topical research areas of biologging, bioacoustics, behaviour and cognition, and population biology.
Stimulating, small class sizes with a focus on student-led, experiential learning.
Teaching format
The course consists of two taught semesters followed by an independent research project culminating in a 15,000-word dissertation and poster presentation. The research project takes place during the entire year with a particular focus during the last three months from June to August.
The modular curriculum is designed to be coherent, providing integrated training for future careers in scientific research, management or conservation. Teaching takes the form of lectures, seminars, debates, workshops and tutorials. Practicals involve lab work, field work, modelling and computer-based data analysis. Class sizes range from 5 to 30 students, depending on the module. There is a strong focus on small-group teaching so that students are individually supported and can ask for help when it is needed.
Modules
The modules in this programme have varying methods of delivery and assessment.
Compulsory
Object-Oriented Modelling, Design and Programming: introduces and reinforces object-oriented modelling, design and implementation to provide a common basis of skills, allowing students to complete programming assignments within other MSc modules.
Practice in Computer Communication Systems
Principles of Computer Communication Systems
and one or both of:
Advanced Topics in Computer Communication Systems
Distributed Systems: covers the fundamentals of distributed systems, with reference to system models, programming languages, algorithmic techniques, concurrency and correctness.
Optional
The following modules are optional for Computer Science programmes. Not all combinations of modules will be available for all programmes, and some modules are subject to pre-requisites being satisfied.
Optional modules are subject to change each year, and some may only allow limited numbers of students.
Students choose two or three optional modules. In the 'Additional modules' lists below, students can only take up to two of the modules in each list.
Advanced Topics in Computer Communication Systems
Artificial Intelligence in Practice
Artificial Intelligence Principles
Critical Systems Engineering
Data-Intensive Systems
Human-Computer Interaction Principles and Methods
Information Visualisation
Interactive Software and Hardware
Knowledge Discovery and Datamining
Language and Computation
Masters Programming Projects
Principles of Computer Communication Systems
Practice in Computer Communication Systems
Software Architecture
Software Engineering Practice
Software Engineering Principles
User-Centred Interaction Design
Additional optional modules
Students may take up to two of the following:
Computer Architecture
Computer Graphics
Computer Security
Concurrency and Multi-Core Architectures
Constraint programming
Distributed Systems
Logic and Software Verification
Programming Language Design and Implementation
Video Games
Students may take up to two of the following:
Database Management Systems
Green Information Technology
Information Security Management
Information Technology Projects
Web Technologies
Dissertation
During the second semester, students work with staff to define and agree upon a topic for the extended project, which they will work on during the final three months of the course, and which culminates in a 15,000-word dissertation. Dissertation projects may be group-based or completed individually (students are assessed individually in either case).
The dissertation typically comprises a review of related work; the extension of existing or the development of new ideas; software implementation and testing; analysis and evaluation. Students are required to give a presentation of their work in addition to the written dissertation.
Each project is supervised by one or two members of staff, typically through regular meetings and reviews of software and dissertation drafts.
If students choose not to complete the dissertation requirement for the MSc, there is an exit award available that allows suitably qualified candidates to receive a Postgraduate Diploma instead, finishing the course at the end of the second semester of study.
The modules listed here are indicative, and there is no guarantee they will run for 2019 entry.
Careers
Alumni of Computer Science MSc programmes have gone on to work in a variety of global, commercial, financial and research institutions, including:
Amadeus
Amazon
Atlas
Avaloq
Barclays Capital
BP
BT Openreach
Capricorn Ventis
FactSet
Hailo
Hewlett Packard
Hitachi Data Systems
Microsoft
OpenBet
Rockstar
Royal Bank of Scotland
Sky
Skyscanner
Symantec
TriSystems
The Careers Centre offers one-to-one advice to all students on a taught postgraduate course and offers a programme of events to assist students to build their employability skills.
Entry requirements
A good 2.1 undergraduate Honours degree in Computer Science or a strongly related discipline.
If you studied your first degree outside the UK, see the international entry requirements.
English language proficiency
For direct entry to a Masters in Computer Science, you will require an overall score in IELTS (Academic) of 7.0, with a minimum subscore of 6.0 or the equivalent. For alternative forms of evidence, see English language tests and qualifications. If your IELTS score is 6.0 overall with a minimum component score of 5.5, we offer combined degrees in Computer Science with the English Language, an 18-month option for those who would like to start a Masters degree while continuing to consolidate their ability to use English effectively in academic contexts.
The qualifications listed are indicative of minimum requirements for entry. Some academic Schools will ask applicants to achieve significantly higher marks than the minimum. Obtaining the listed entry requirements will not guarantee you a place, as the University considers all aspects of every application including, where applicable, the writing sample, personal statement, and supporting documents.
Application requirements
CV or résumé. This should include your personal details with a history of your education and employment to date.
Personal statement (optional).
Two original signed academic references.
Academic transcripts and degree certificates. Please only provide certified copies with official English translations if applicable. Do not send original documents as they cannot be returned.
Evidence of English language proficiency (required if English is not your first language).
Funding
There are many potential scholarships and support schemes available to postgraduates.
Recent Graduate Discount
The University of St Andrews offers a 10% discount in postgraduate tuition fees to students who are eligible to graduate or who have graduated from St Andrews within the last three academic years and are starting a postgraduate programme with the University of St Andrews.
Last updated October 2019
About the School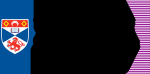 Founded in the fifteenth century, St Andrews is Scotland's first university and the third oldest in the English speaking world. St Andrews is a unique place to study and live. Nestled on the east coas ... Read More
Founded in the fifteenth century, St Andrews is Scotland's first university and the third oldest in the English speaking world. St Andrews is a unique place to study and live. Nestled on the east coast of Scotland, students may find themselves crossing golf-courses on their way to class, or jogging along the beach after dinner. Not only does the University have a world-class reputation, but it also offers a diverse range of social activities, including over 140 student societies and 50 sports clubs. Historic buildings are juxtaposed against the modern facilities, and the many student traditions truly make studying at St Andrews an unforgettable experience.
Read less