MSc in Computational and Software Techniques in Engineering - Computer and Machine Vision Option
Home ›
MSc ›
MSc in Computational and Software Techniques in Engineering - Computer and Machine Vision Option
Read more about this program on the institution's website
Program Description
Overview
This specialist option of the MSc Computational and Software Techniques in Engineering has been developed to deliver qualified engineers to the highest standard into the emerging field of digital signal and image processing who are capable of contributing significantly to this increased demand for both real-time and off-line systems operating over a range of mobile, embedded and workstation platforms.
Who is it for?
Developed for students interested in software development within the wide spectrum of industries in which digital signal processing and/or digital image processing plays a significant role. Suitable for candidates from a broad range of engineering backgrounds, including aeronautical, automotive, mechanical and electrical engineering in addition to the more traditional computational sciences background, who wish to both develop and complement their existing skill-set in this new area. Part-time students have a flexible commencement date.
Why this course?
This option of the MSc in Computational and Software Techniques in Engineering aims to develop your skill-base for the rapidly expanding engineering IT industry sector, not only in the UK but all over the world. Graduates in this option have the opportunity to pursue a wide range of careers embracing telecommunications, the automotive industry, medical imaging, software houses and industrial research where demand for skills is high.
This course additionally forms part of the ESTIA (Ecole Supérieure des Technologies Industrielles Avancées) Cranfield MSc programme which gives ESTIA students the opportunity to study this degree based either at Cranfield University or ESTIA in Bidart, South-West France.
Cranfield University is very well located for visiting part-time students from all over the world and offers a range of library and support facilities to support your studies. This enables students from all over the world to complete this qualification whilst balancing work/life commitments.
Course details
The course consists of 12 core modules, including a group design project, plus an individual research project.
The course is delivered via a combination of structured lectures, tutorial sessions and computer-based workshops. Mathematical and computational methods form the basis of the specialist modules, covering the theory and application of DSIP algorithms for the analysis, interpretation and processing of data in diverse fields such as computer vision, robotics, vibro-acoustic condition monitoring, medical diagnosis, remote sensing and data visualisation. This set of specialist modules are designed to provide students with the programming techniques necessary to develop, maintain and use core DSIP solution software over a wide range of industrial settings.
Compulsory modules
All the modules in the following list need to be taken as part of this course
Computational Methods
C++ Programming
Computer Graphics
Management for Technology
Signal Analysis
Digital Signal Processing
Machine Learning
Advanced Graphics
Applications of Computer Vision for Robotics (Group Project)
Image Processing and Analysis
Computer Vision
Entry requirements
Applicants are required to either have a minimum of a UK second class Honours degree or its equivalent in applied mathematics, aeronautical, mechanical or electrical engineering or computer science or be applying as part of a recognised double-degree programme with their home EU institution.
Applications from candidates with lesser qualifications but with considerable relevant work experience will be considered.
Entry level C Programming experience is highly advisable but not essential.
Your career
The MSc in Computer and Machine Vision attracts enquiries from companies all over the world who wish to recruit high-quality graduates. There is considerable demand for students with expertise in engineering software development and for those who have strong technical programming skills in industry standard languages and tools. Graduates of this course will be in demand by commercial engineering software developers, automotive, telecommunications, medical and other industries and research organisations, and have been particularly successful in finding long-term employment.
Some students may go onto degrees, on the basis of their MSc research project. Thesis topics are most often supplied by individual companies on in-company problems with a view to employment after graduation - an approach that is being actively encouraged by a growing number of industries.
A selection of companies that have recruited our graduates include:
BAE Systems
European Aeronautic Defence and Space Company (EADS)
Defence, Science and Technology Laboratory (Dstl)
Orange France
Microsoft
EDS Unigraphics
Delcam
GKN Technology
Logica
Oracle Consulting Services
National Power
Altran Technologies
Earth Observation Sciences Ltd
Oracle Consulting Services
Easams Defence Consultancy
Xyratex
Last updated May 2020
About the School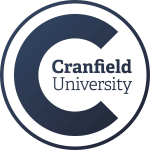 Cranfield's distinctive expertise is in our deep understanding of technology and management and how these work together to benefit the world.
Cranfield's distinctive expertise is in our deep understanding of technology and management and how these work together to benefit the world.
Read less