MSc in Computational Fluid Dynamics
Home ›
MSc ›
MSc in Computational Fluid Dynamics
Read more about this program on the school's website
Program Description
Overview
The course is designed to reflect the wide applications of Computational Fluid Dynamics. You will learn to understand, write and apply CFD methods across a broad range of fields, from aerospace, turbomachinery, multi-phase flow and heat transfer, to microflows, environmental flows and fluid-structure interaction problems. Tailor your course by choosing from a range of specialist modules covering application-specific methods and techniques.
Who is it for?
Designed to meet the educational needs of graduates and professional engineers who are looking to kick-start an industrial or research career in the rapidly growing field of Computational Fluid Dynamics. This course bridges the gap between the introductory level of undergraduate courses and the applied expertise acquired by engineers using CFD in industry. You will gain the knowledge and appreciation of CFD methods necessary for a strong foundation to a career in this exciting engineering discipline.
Why this course?
The MSc in Computational Fluid Dynamics provides a solid background so that you will be able to apply CFD methods as a tool for design, analysis and engineering applications. With a strong emphasis on understanding and application of the underlying methods, enthusiastic students will be able to write their own CFD codes during the course.
Sharing modules with several MSc programmes within the school, this enables you to interact with students from other disciplines. In recent years, our students have been had the opportunity for work-based placements at the Aircraft Research Association (ARA), AIRBUS, European Space Agency (ESA), Ricardo and DAF Trucks.
Course details
The taught modules are delivered from October to April via a combination of structured lectures, and computer-based labs.
The core part of the course consists of modules which are considered to represent the necessary foundation of the subject material. The course is designed to reflect the broad range of CFD applications by providing a selection of a group project themes in the field of aerospace, automotive or energy, with direct industrial applications. Students on the part-time programme will complete all of the compulsory modules based on a flexible schedule that will be agreed with the course director.
Compulsory modules
All the modules in the following list need to be taken as part of this course
Introduction to Fluid Mechanics and Heat Transfer
Numerical Methods and High-Performance Computing
Numerical Modelling for Incompressible Flows
Numerical Modelling for Compressible Flows
Turbulence Modelling
Grid Generation / CAD
Data Analysis and Uncertainty
The Role of Experimental Data in CFD
Elective modules
A selection of modules from the following list needs to be taken as part of this course
CFD for Aerospace Applications
CFD for Micro and Nano Flows
CFD for Rotating Wings
CFD for Automotive Flows
CFD for Mutiphase Flows and Combustion
CFD for Environmental Flows
CFD for Fluid-Structure Interaction
Entry requirements
A first or second class UK Honours degree or equivalent in mathematics, physics, computing or an engineering discipline.
Applicants who do not fulfil the standard entry requirements can apply for the Pre-Masters programme, successful completion of which will qualify them for entry to this course for the second year of study.
Your career
Strategic industrial links ensure that the course meets the needs of the organisations competing within the computational sector, therefore, making our graduates some of the most desirable in the world for companies to recruit. Increasing demand for CFD specialists with in-depth technical knowledge and practical skills within a wide range of sectors has seen our graduates employed by leading companies including:
Alstom
BAE Systems
Cummins Turbo Technology
BHR
ESTEC
Hindustan Aeronautics Ltd
NUMECA
ONERA
ARA
Rolls-Royce plc
Siemens
AIRBUS
Jaguar Land Rover
Bentley
Formula 1 teams.
Roughly one-third of our graduates go on to register for PhD degrees, many on the basis of their MSc individual research project. Thesis topics are often supplied by individual companies on in-company problems with a view to employment after graduation - an approach that is being actively encouraged by a growing number of industries.
Last updated Jan 2020
About the School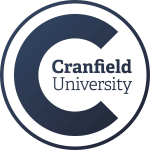 Cranfield's distinctive expertise is in our deep understanding of technology and management and how these work together to benefit the world.
Cranfield's distinctive expertise is in our deep understanding of technology and management and how these work together to benefit the world.
Read less