MSc in Computational Cognitive Neuroscience
Program Description
Understanding the relationship between brain, cognition and behaviour is one of the biggest challenges the scientific community is currently working on. Computational cognitive neuroscience is a young and exciting discipline that tackles these long-standing research questions by integrating computer modelling with experimental research.
This Masters programme will foster a new generation of scientists who will be trained in both neuro-computational modelling as well as cognitive neuroscience. Its core topics include:
Creating computational/mathematical models of neurons, circuits and cognitive functions.
The fundamentals of cognitive neuroscience (brain mechanisms and structures underlying cognition and behaviour).
Advanced data analysis and neuroimaging techniques.
The programme is suitable for students from a variety of disciplines including – but not limited to – psychology, computing, neuroscience, engineering, biology, maths and physics. Students with no prior programming experience are welcome.
Graduates of this Masters will acquire a unique set of complementary skills that will make them extremely competitive in securing research or analyst positions in both academia and industry.
Why study this course?
This cutting-edge programme is at the forefront of a new, rapidly emerging field of research.
It is multidisciplinary, conveying the theory and practice of computational and cognitive neurosciences.
You can do your final research project in collaboration with a variety of international companies, paving the way for employment and internship opportunities​. Currently, our panel of industrialists includes representatives from Sony Japan, Bayer, Filament, Vungle, LiquidWeb, and AISat.
Graduates of this programme will gain a competitive edge in the job market over graduates of other, standard programmes in related fields.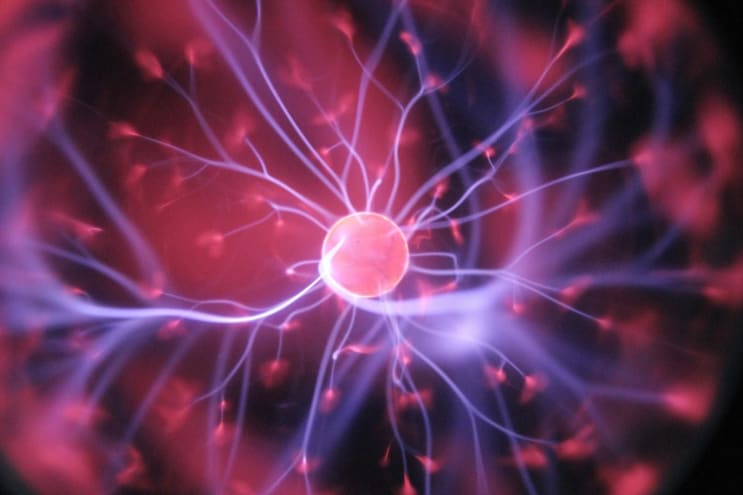 Hal Gatewood / Unsplash
What you'll study
| | |
| --- | --- |
| Module title | Credits |
| Foundations of Neuroscience | 15 credits |
| Statistical Methods | 15 credits |
| Cortical Modelling | 15 credits |
| Cognitive Neuroscience | 15 credits |
| Modelling Cognitive Functions | 15 credits |
| Advanced Quantitative Methods | 15 credits |
Option modules
You will choose one option from the following two modules:
| | |
| --- | --- |
| Module title | Credits |
| Data Programming | 15 credits |
| Introduction to Coding with MATLAB | 15 credits |
You will also choose one of the following options:
| | |
| --- | --- |
| Module title | Credits |
| Neural Networks | 15 credits |
| Machine Learning | 15 credits |
| Natural Computing | 15 credits |
| Research Design and Analysis | 15 credits |
| Critical Analysis | 15 credits |
| Physical Computing 1 | 15 credits |
| Behavioural Genetics | 15 credits |
| Artificial Intelligence | 15 credits |
Entry requirements
First or upper second-class honours degree (or equivalent undergraduate degree) in a relevant discipline. Applicants might also be considered if they aren't a graduate or their degree is in an unrelated field, but have relevant experience and can demonstrate the ability to work at postgraduate level.
A-levels in Science, Computer Science or Mathematics
Applications will be reviewed on a case-by-case basis. Depending on previous background and experience, applicants may be required to take one or more pre-sessional courses (for example in programming, statistics, or maths) prior to the start of the programme. These courses will be free to MSc offer holders.
International qualifications
We accept a wide range of international qualifications.
If English isn't your first language, you will need an IELTS score (or equivalent English language qualification) of 6.5 with a 6.5 in writing and no element lower than 6.0 to study this programme. If you need assistance with your English language, we offer a range of courses that can help prepare you for postgraduate-level study.
Careers
While studying your programme you will have access to the Goldsmiths Careers Service, who can give you tailored advice according to your own skills and interests. You can also seek advice from the tutors on your course.
When researching career opportunities, you may find it useful to visit the websites of professional bodies such as the Federation of European Neuroscience Societies, National Bernstein Network Computational Neuroscience, Cognitive Neuroscience Society Society for the Study of Artificial Intelligence and Simulation of Behaviour (AISB) and the Organisation for Computational Neurosciences.
Computational cognitive neuroscience graduates have a range of career options including:
Academic – take part in teaching and academic research in the field.
Artificial intelligence – in a range of roles such as machine learning engineer or data scientist.
Clinical engineer – designing, developing and maintaining equipment for diagnosing illnesses and treating patients.
Communications – developing communications technologies as a communications engineer.
Data analyst – providing insight and analysis of data in a range of sectors.
Linguistics analysis – in areas such as speech recognition, text-to-speech synthesis, natural language processing, user research and computer-mediated language learning.
Programming, Systems Analysis and Software – in areas such as games design, Human-Computer Interface (HCI) design and Software design and development.
Scientific research – in a variety of fields such as health and pharmaceutical research, and neural network applications.
Various roles in the IT sector.
You may also choose to extend and deepen your academic study by undertaking a PhD in computational cognitive neuroscience or a related field.
Last updated Dec 2020
About the School

We're a world-class university, ranked in the world's top 350 universities by the Times Higher Education World University Rankings 2016-17, and the world's elite by the QS World University Rankings 20 ... Read More
We're a world-class university, ranked in the world's top 350 universities by the Times Higher Education World University Rankings 2016-17, and the world's elite by the QS World University Rankings 2016-17
Read less