Read more about this program on the school's website
Program Description
Each specialisation includes a set of compulsory subjects, which provides core knowledge and skills. A range of common elective subjects complement the core knowledge with flexibility and selected career paths in modern, dynamic, and converging technology sector. Each graduate will gain practical experiences from project-based collaboration with industry.
Curriculum
The students have opportunities to take part in significant research projects or be involved in cooperation projects with industry (e.g. 5G/IoT smart systems, sensorics, biomedical applications, material quality measurement, production technology development, etc). The projects and teams are often interdisciplinary, combining electronics communication, automation, mechatronics, both hardware and software.
The research and study areas are situated in modern facilities and are equipped with modern computers, software, measurement equipment and tools that provide excellent opportunities for the students to either study or conduct research. Students of the IT-field are offered practical placement and job opportunities in Estonia or abroad already during the studies which provide professional experience in the field.
Why this programme?
Develops high-level skills in aspects of semiconductor, embedded electronics and communication technology.
Teaching staff are specialists in the field and involved in key research projects.
Project-based practice with industry.
Programme enhances and broadens your career opportunities in the rapidly changing communicative electronics industry.
Future career
IT industry requires specialists, who have the knowledge and skills to rapidly develop and enhance smart production processes, smart products and smart business models. This means creating complex autonomous systems that collect, exchange and process data, have the capability to efficiently adapt to the changes in the operational environment. Electronics converts different phenomena and processes in the real world to meaningful digital data. Communication makes this data available to the user (both human and machine).
The rapid development of new technologies and concepts to employ them provides graduates of Communicative Electronics a wide range of job opportunities ranging from innovation start-ups to international corporations.
Admissions
Students for TalTech international study programmes are admitted based on the admission threshold. Online interviews will be conducted only to candidates who have passed the preliminary evaluation. The maximum score for the online interview is 10 points. An applicant who receives a minimum of 5 points is admitted.
Programme specific requirements
Bachelor's degree or equivalent in ICT, Mechatronics, Telecommunication
In order to qualify for the studies at Tallinn University of Technology, an applicant has to have at least 60% of the highest possible CGPA.
Motivation letter
Please provide the following:
highlight why you would like to attend the chosen programme;
previous experience in the related field — both educational and occupational experience can be described;
your future academic and career goals.
NB! It is important to properly cite and reference any sources used in your motivation letter (quotations, publications, ideas etc. that are not your own). Neglecting the rules of referencing and citation is considered plagiarism and will result in the disqualification of your application.
Online interview
The aim of the interview is to understand your academic potential, motivation and suitability for your chosen course.
Questions are composed to assess your:
problem-solving abilities;
intellectual flexibility and analytical skills;
assimilation of new ideas and information;
knowledge about electronics and telecommunication.
Duration of the interview is approximately 15 minutes.
Last updated Mar 2020
About the School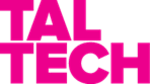 A vision of today's society is innovative, entrepreneurial, technologically advanced, and open to the world, and this is what Tallinn Unversity of Technology (TalTech) is applying for through internat ... Read More
A vision of today's society is innovative, entrepreneurial, technologically advanced, and open to the world, and this is what Tallinn Unversity of Technology (TalTech) is applying for through internationally high-level studies and research.
Read less