MSc in Communication Engineering
Home ›
MSc ›
MSc in Communication Engineering
Program Description
Enable cross-cultural communication
The spread of modern communication technologies is breathtaking: More and more people all around the globe discover new ways and means to stay in touch – bridging large distances, national and cultural borders or even generational gaps. Very few of them actually realize the high complexity and technical knowledge that is needed to enable Cross-cultural Communication. Students of the Master Degree Program "Communication Engineering" are receiving this knowledge first-hand.
Get prepared for the challenges of digital transformation
"Communication Engineering" prepares participants for the upcoming challenges of Digital Transformation. Technologies like 5G or Radio Frequency Identification (RFID) are already game-changing aspects of Digital Communication that various industries are just beginning to discover. Students get to experience a wide variety of current technical developments in an ever-changing digital world. This hands-on, practical degree program enables students to oversee the multitude of data streams in technical networks and to plan and administer modern communication systems such as Optical Networks, Distributed Systems or Embedded Web Applications.
Profile
"Communication Engineering" is a two-year Master of Science degree program dedicated to preparing students for the challenges of Digital Transformation. It covers all major areas of modern digital communication in order to enable graduates to find new and ground-breaking applications changing the way we get and stay in touch. Deep technical understanding and knowledge are key in achieving this – the program has been designed to convey a wide variety of modern technical areas including 5G or RFID.
Graduates of the program get to choose between careers in private sector businesses as well as research institutions. They are sought-after experts in fields like Advanced Programming, Applied Algorithms in Network Engineering, Communication Networks and Mobile Networks. As Communication Engineers they are working at the core of an integral part of our information society – and at the core of our everyday lives.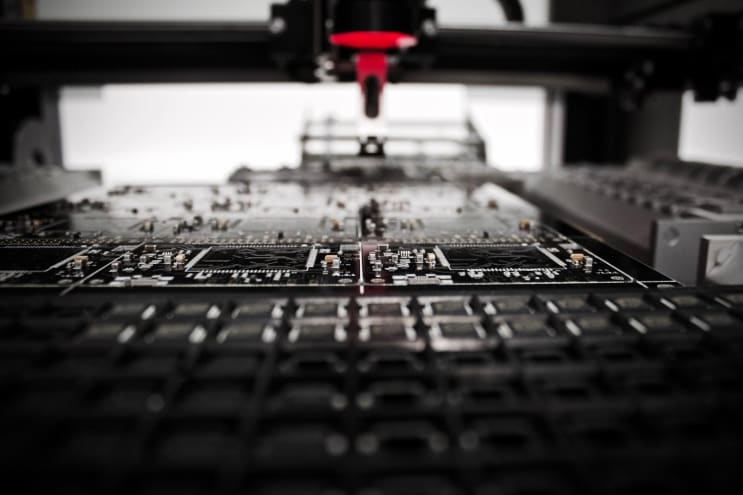 Louis Reed / Unsplash
Qualification requirements
The students of the School of Engineering & IT should demonstrate strengths in the following areas:
Technical understanding.
Reasoning power, good English, mathematics and computer skills.
Creativity.
Enjoyment of innovative developments.
The Bachelor Degree Programs of the CUAS School of Engineering & IT can generally be sought without subject-specific educational background. Lots of interest, commitment and of course the possession of a general university entrance qualification are sufficient.
Key learning outcomes
Graduates of the master degree course Communication Engineering are able to:
Apply various software in complex and technical networks (applications, operating systems, distributed systems, UML – Unified Modelling Language, object-oriented software development (C++ and Java), configuration management systems).
Make use of modern hardware of transmission media for the planning, construction and operation of transmission paths of complex networks (wireless, optical and steer-by-wire transmission technology).
Use algorithms purposefully so as to provide solutions to technical and communicational tasks (traffic theory, graph theory, network planning algorithms, expert systems, the procedure of compression, digital signal processing, modulation scheme, traffic analysis, source coding, channel coding, procedures of synchronization, protocols, design patterns, and cryptography).
Integrate successfully in teams as well as supervise teams during a project.
Work scientifically meaning to systematically present results of independent research.
Job & career
The job markets of the digital world need highly-qualified engineers of communication technology, who because of their broad knowledge base are accustomed to working creatively. The international aspects of this master's program and our high academic standards should give you the necessary security to start your career. Companies and/or research institutions should have the guarantee that they are hiring qualified employees with a practice-oriented education.
However, technical know-how alone may not be enough in today's competitive job market; thus, so-called "soft skills" are playing a more important role in many companies. Thus, management competence and communication skills play a major role in the CE degree program and should contribute to broadening the overall profile of our graduates.
Above and beyond this – corresponding to the requirements of the daily workplace – self-responsibility and the ability to work in teams are put into practice in project-oriented courses. Students solve current problem sets on their own in small teams. Thus, innovative ideas can be implemented already in the degree program by students as they develop market-oriented business models.
The world of communication technology offers a variety of activity fields in regional middle-sized companies to large multi-national corporations. The Master of Science, an internationally recognized academic degree, offers you a good basis to enter into this world. Above and beyond this, a master's degree offers you the option to study further in Ph.D. programs or to pursue a career in research.
Our graduates are active in the following areas:
Communications and Internet service providers.
Hardware and software development.
Aviation & automotive engineering.
IT consulting and service providers.
Entertainment branch/broadcasting.
Energy and traffic management.
Communication and Network Engineering stands for constant change and new challenges that arise continuously. Thus, we expect that our students are intellectually curious, flexible and show a high level of interest in this extremely challenging and continuously changing technological environment.
Last updated Feb 2020
About the School

Since its inception, the FH Kärnten has developed into a unique educational institution in Carinthia. Due to the constant further development of the study programs of the University of Applied Science ... Read More
Since its inception, the FH Kärnten has developed into a unique educational institution in Carinthia. Due to the constant further development of the study programs of the University of Applied Sciences Carinthia and intensive cooperation with industry and science, FH students are sure to have a future-oriented education on the pulse of the time.
Read less