Program Description
Course Overview
This Master's degree has been designed to bridge the gap between undergraduate study and PhD research in cognitive neuroscience, experimental psychology, and imaging methods.
You will learn how to design, analyse, and evaluate neuroimaging experiments that contribute to our understanding of the brain mechanisms underpinning aspects of cognition and behaviour such as memory, attention, object recognition, neurodegeneration, and brain trauma.
You will get in-depth training in cognitive neuroscience research, introducing the principles of neuroimaging and gaining hands-on experience in structural and functional magnetic resonance imaging (sMRI and fMRI), electroencephalography (EEG), and transcranial direct current stimulation (tDCS).
Why Cognitive Neuroscience at Swansea?
Our Psychology department has an outstanding reputation both in the UK and internationally. According to the Research Excellence Framework 2014, we are one of only four psychology departments in the UK to achieve a 100% 4* rating (maximum score possible) for the reach and significance of our work.
We are also ranked 2nd in the UK for Graduate Prospects by The Times and Sunday Times University League Tables 2019.
Our state-of-the-art research facilities include a high-density EEG suite, a fully fitted sleep laboratory, a social observation suite, eye-tracking, psychophysiological, tDCS, and conditioning labs, a lifespan lab and baby room plus more than 20 all-purpose research rooms.
Your Cognitive Neuroscience Experience
Our wide range of optional modules means that you can tailor your studies to your particular interests and goals for further study. We can also help you to secure work placements to provide valuable clinical experience.
Many of our academic staff are leaders in their specialist fields of research, including clinical and health psychology, brain injury, sleep, cognition, neuroscience and developmental psychology.
You will be joining a university that is ranked first in the UK for postgraduate student satisfaction (What Uni 2017).
Cognitive Neuroscience Careers
A Master's degree in Cognitive Neuroscience will provide you with a vital academic foundation for future study at the doctoral level. On completion, you will be able to apply to any competitive PhD programme in cognitive neuroscience nationally and internationally.
The course opens up a range of career options within cognitive neuroscience and related fields including psychology, computing, neurosciences, medicine and computer science
Entry Requirements
To apply for this course you will need:
A minimum of a UK 2.2 degree in Psychology, or a related discipline
A range of qualifications from international applicants are considered
If you are a non-first language English speaker you will need to have a minimum of IELTS 6.5, with a minimum of 6.0 in all domains, or a University approved equivalent, prior to starting the programme.
Applications are welcomed from non-standard applicants. If you wish to be considered for non-graduate entry you must have a non-graduate qualification followed by significant work, or other, experience which has been assessed as appropriate for admission.
Careers and Employability
Careers and Employability Swansea Employability Academy (SEA) will support you at each stage of your career journey helping you build a bright future.
Our career support services include:
Employability workshops, employers' talks, bespoke events and careers fairs
Individual advice and guidance from professionally qualified Careers Advisers
Help with finding jobs, internships, work placements and volunteering opportunities
Access to information resources on a wide range of career management topics
Funding to support student internship opportunities and Student Society/Club events.
We also provide help and advice for Swansea University Alumni up to two years after you graduate.
Last updated Mar 2020
About the School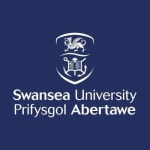 Swansea University is a research-led university that has been making a difference since 1920. The University community thrives on exploration and discovery, and offers the right balance of excellent t ... Read More
Swansea University is a research-led university that has been making a difference since 1920. The University community thrives on exploration and discovery, and offers the right balance of excellent teaching and research, matched by an enviable quality of life.
Read less