MSc in Civil Engineering - major in engineering structures
Home ›
MSc ›
MSc in Civil Engineering - major in engineering structures
Program Description
New developments in the construction industry with growing demands focused on innovative, sustainable technology and construction management require modern professionals with new competencies prepared for international markets. We will work on those new skills in the international environment of studies and with the use of up-to-date tools. The academic staff will consist of both Polish and international professionals skilled in construction, management, and architectural designs.
We will prepare you to work in an international environment, including skills dealing with various cultural, geographic conditions. After the 2nd semester, you will be able to deepen your knowledge and skills, having the opportunity to avail yourselves of internship programs in companies experienced in running projects in international teams. You will also be able to take advantage of student exchange in Erasmus+ student (studies abroad for one semester and internship).
Our graduates will find a job in construction companies, design offices, research institutions. Managers of various companies are looking for graduates skilled to work in international teams, ready for new challenges, with very good communication skills, who are able to prepare and present research results. Studying in an international environment will give you the ability to work with people of different cultural background, with a better understanding of other points of view, to learn how to negotiate and how to understand teamwork.
Your graduation degree will not differ from the typical Polish one if both professional and academic licenses are considered. In your diploma supplement, all your academic achievements will be listed in English, including the period of studying at foreign universities, if any. ECTS points are used to show your study results. Spending 1.5 years in Szczecin and meeting a growing number of people at the university and beyond will give you an excellent opportunity to plan your professional career in Poland or abroad.
Major in Engineering Structures
The main attention is paid to educate a modern construction engineer, ready to work in an international construction company, e.g.: Complex Concrete and Metal Structures, Mathematics, Issues in Contemporary Building Physics, Precast Concrete Structures, Theory of Constructions, Special Foundations, Structural Dynamics, Structural Reliability Theory, Theory of Elasticity and Plasticity. Sophisticated tools to design an engineering structure enriched with management skills and sustainability in structures, e.g.: Management of building projects, Sustainable Construction, Computer Methods, CAD, Cost Management in Construction.
Additional components to prepare for a job in an international team, e.g.: History of Architecture or Art, History of Engineering Structures, Ethics in Business, Technical English, Polish Language and Culture, Practical Placement in construction or design company with an international team.
Note: Only graduates of civil engineering (bachelor) will be admitted to this program.
Enrollment Principles
The enrolment in the studies at the West Pomeranian University of Technology, Szczecin is held twice a year:
Summer enrolment (May - July) - for studies, starting from the winter semester.
Winter enrolment (January - February) - for studies, starting from the summer semester (only applies to second-degree studies).
Candidates for the second-degree studies are qualified on the basis of the graduation degree of university education.
Enrolment in studies consists of several stages:
Registration in the online registration platform.
Initial verification of supporting documents to confirm previous education.
Submission of a set of required documents.
Confirmation of the results of the qualification.
Online registration
The Online Registration Platform (ISR) is the first and necessary element of enrolment in higher education studies. Each candidate is required to register with the ISR in accordance with the schedule published for a given enrolment.
In the ISR, candidates fill in the information on:
Personal data.
School documents (secondary school leaving certificates, degrees, etc.) along with the grades being supplemented.
Language requirements
For the programs taught in English, the candidate must present a document, confirming their knowledge of English at a minimum level of B2.
Foreign documents about education.
Foreign school leaving/degree certificates shall be properly legalized or provided with an apostille.
Last updated Jul 2019
About the School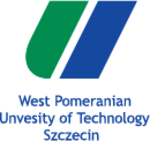 The West Pomeranian University of Technology, Szczecin is a university linking the long-term tradition of the University of Agriculture in Szczecin and Szczecin University of Technology. Its education ... Read More
The West Pomeranian University of Technology, Szczecin is a university linking the long-term tradition of the University of Agriculture in Szczecin and Szczecin University of Technology. Its educational offer and location make it an attractive place of study for ambitious young people ready to invest in their career and willing to build an innovative, knowledge-based society in the future.
Read less