Program Description
MSc in China Business Studies

China's growth and integration into the world economy create opportunities for international business but foreign enterprises face the challenge of adjusting their way of doing business in China. To thrive in China business, understanding the market environment, the country's policy-making, as well as Chinese language and culture, is crucial. This programme is designed to provide students with a multi-dimensional understanding of China Business.

This well-tailored, economics-based, multi-disciplinary programme focuses on all specific areas relevant to doing business in China. With relevant theories and up-to-date practical applications, the programme aims to equip students with systematic knowledge of business practices and the ability to analyze changes in government policies and regulations that affect business operations in China.

Special Features

The programme is offered by the Faculty of Business and supported by the Faculty of Humanities at PolyU. It covers the economic, social, legal, cultural, political, management, accounting and financial aspects of China.

The broadened curriculum includes the Chinese language for international students and Chinese culture and cross-cultural management for all students.
The China Immersion Experience involves summer internships+ or a study tour+ in the country.
Students may conduct individual research projects with supervision from an international faculty.
+ Subject content, delivery and availability are subject to continuous review and change.

Programme Details

The programme is designed with a structured progression pattern, and students are highly encouraged to follow the pattern to benefit from a cohort-based study and to graduate in one year. However, being credit-based, the programme allows students the flexibility to proceed at their own pace, while not exceeding the prescribed maximum study period.

Awards

Students having completed the required 42 credits with the Mater of Science in China Business Studies degree.
There are two possible exit awards. The Postgraduate Diploma (PgD) requires completion of 24 credits for five compulsory subjects*, two Faculty of Business (FB) and one Faculty of Humanities (FH) elective subjects. The Postgraduate Certificate (PgC) requires completion of 15 credits for five compulsory subjects*.
* Excluding the subject "China Immersion Experience"
Duration
The normal duration of the MSc CBS study is one academic year including summer term. The maximum study period is two academic years including summer terms.

Entrance Requirements

• A Bachelor's degree or equivalent professional qualifications in relevant fields of business.
• Preference will be given to applicants with some work experience.
• Applicants who are not native speakers of English holding a Bachelor's degree awarded by institutions where the medium of instruction is not English should fulfill the following minimum
English language requirement

• A Test of English as a Foreign Language (TOEFL) score of 80 or above for the Internet-based test, 550 or above for the paper-based test, or 213 or above for the computer-based test; OR
• An overall Band Score of at least 6 in the International English Language Testing System (IELTS); O

Fee

HK$227,400 per programme for local students (42 credits)
HK$277,800 per programme for non-local students (42 credits)


Last updated Jan 2019
About the School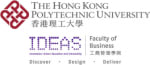 As Asia's most globally connected city and the gateway to China, Hong Kong offers an unparalleled location to study a business degree. Hong Kong has been named the best city in the world according t ... Read More
As Asia's most globally connected city and the gateway to China, Hong Kong offers an unparalleled location to study a business degree. Hong Kong has been named the best city in the world according to a survey by the Economist Intelligence Unit, besides, Hong Kong is also ranked 12th in QS Best Student Cities 2018. Studying in Hong Kong is a good opportunity to experience Asia, and provides a perspective on how China is changing as it integrates into the global environment.
Read less
Accreditations