Program Description
The goal of this program is to train Cartographers with a professional cartographic approach based on high level theoretical and practical knowledge.
This program is recommended to applicants who want to able to manage and coordinate cartographic and geoinformatics research projects as well as to have the knowledge and skills to solve traditional cartographic or information technology-based problems.
This program provides students with a broad scale of knowledge in Cartography and Geoinformatics in combination with geography, other earth sciences, information technology, database management, web-based mapping services, etc. Students acquire the theory as well as the methodologies in the development and implementation of the latest visualization technics.
Strength of program
Cartography has become a modern and practical science again with the development of computerization. However, only a few higher education institutions offer this training at the master level.
The high standard of the training is guaranteed by highly qualified academic staff. Several of the teachers are involved in the leadership of national and international professional organizations of the related area and in editorial boards of journals in the field. Teaching is supported by modern infrastructure and well-equipped labs. Upper-year students and Ph.D. students help the first-year students in a mentor system to overcome their first challenges at the university.
Structure
Obligatory courses
Cartographic Software
Geoinformatics
Geovisualization
Introduction to Cartography
Map Design and Editing
Map Projections 1
Operating systems
Photogrammetry and Remote sensing
Processing of Remote Sensing Data
Cartographic Visualization (lecture + practical)
Complex Work Placement (min. 3 weeks)
Geodesy and Topography (lecture + practical)
Introduction to Programming
Map Projections 2
Spatial Databases
Thematic Cartography (lecture + practical)
3D modeling in GIS
Digital History of Cartography
Geovisualization-based solutions in cartography (lecture + practical)
Individual Cartographic Project
Individual Geoinformatics Project
Open Source Web GIS Programming
Spatial System Design
Optional courses
Digital Cartography
Geovisualization
Scripting Languages in Webcartography
Web Cartography
Coordinate Systems on the Earth Ellipsoid and on the Maps
Navigation Systems
Terminology of Cartography
Career opportunities
Government offices, administration in local governments, research institutions, mapping agencies, archives, and private firms need a growing number of cartographers who have a solid background of geoinformatics. Business companies that have a strong involvement in various visualization problems (in print or in three-dimensions) are definitely interested in employing our young cartographers. Also, decision-makers often need GIS support for understanding the spatial relationship of features and social or natural phenomena.
Job examples
Cartographer at national mapping agencies, in land registration, at private companies, publishers, geoinformatics firms.
Admission requirements
Entry requirements
The following BSc degrees are considered acceptable: cartography, geoinformatics (GIS), geomatics, geography, earth sciences. Partly acceptable BSc degrees: environmental science, computer science, surveying.
Language requirements
A minimum level of language proficiency (oral) (A1-C2): B2
A minimum level of language proficiency (written) (A1-C2): B2
Documents to submit with the application
Online application form
Bachelor-level degree
Transcript of records
CV
Copy of the main pages of the passport
Passport photo
Medical certificate
Copy of application fee transfer
Application procedure
The application starts on the online application system. Students need to register in the system, fill in the online application form, upload the required documents and follow the instructions during the application process.
Last updated Oct 2019
About the School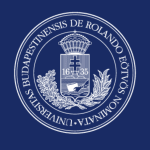 Eötvös Loránd University (ELTE) - in terms of student and staff number, quality of education and research, and its international relations - is a prestigious institution of public higher education in ... Read More
Eötvös Loránd University (ELTE) - in terms of student and staff number, quality of education and research, and its international relations - is a prestigious institution of public higher education in Hungary, operating continuously since its inception in 1635. As a top-ranked research university in Hungary, it is the most popular higher education institution among applicants as well as alma mater of five Nobel laureates and leading figures in technology, public policy, and culture in Hungary.
Read less