Program Description
Master's studies in Business and Management
The specialisation in Business and Management contains studies in humanitarian logistics, international strategy and sustainability, and marketing.




Master's studies in Business and Management develop your skills for managing and developing businesses and organisations in a market-oriented and sustainable manner. You will have a general overview of business management and marketing. In addition to this you have the opportunity to specialise in one of the following three tracks:
International Strategy and Sustainability
Marketing
Humanitarian Logistics
You also have the opportunity to obtain a Double Degree in cooperation with EMLyon Business School.
Upon graduation, you will
have a solid foundation of management expertise, with market and customer-oriented strategic thinking
be equipped with a variety of perspectives on corporate sustainability questions
have the tools to apply independent and critical thinking to decision-making
Facts about the studies
120 credits, 2 years of full-time study
Language: English
Next application round opens: February 2020
Degree: MSc in Economics and Business Administration
Location: Helsinki, Finland
Tracks
Within the programme, you choose one of the three following specialisation tracks.
Humanitarian Logistics
Within this track you will learn to:
apply logistics and supply chain management concepts to the humanitarian context
understand the needs of a society and contribute to its resilience
liaise and cooperate with organisations, both governmental and non-governmental, national and international
design and manage supply chains on a strategic and operational level
International Strategy and Sustainability
Within this track you will learn to:
identify and manage organisational, governance, and sustainability challenges in various economic, social, environmental, geographic, institutional, cultural, and linguistic contexts
recognise opportunities for domestic organisations to integrate sustainability issues with international strategy, especially in relation to large emerging markets such as China, India, and Russia
Students on this track also have the opportunity to take a Double Degree with EMLyon. The double degree is a unique opportunity to get two degrees in one go.
Marketing
Within this track, you will learn to
understand and gather information on customer behaviour in diverse market contexts
develop and manage strategies, business models, and product and service development
gain customer and market understanding for improved marketing communication
Activities and international experience
Programme participants have full access to activities at Hanken, including its active student life and various events. Activities are also arranged within the programme itself. Particularly during the first weeks and months of the programme, time is dedicated to extracurricular activities that enable the participants to bond with each other, the programme faculty, and the broader Hanken community.
We encourage you to gain international experience! A semester abroad at one of Hanken's partner universities is built into the programme as an optional component.
Future career opportunities
The programme offers you a wide range of different career options. Here are some examples of potential future positions.
Line management and business responsibility positions
product manager, brand manager, project manager, and later, business area/unit manager, procurement/supply manager, humanitarian logistician, programme manager
Expert and specialist positions in large multinational companies and non-profit organisations
business development manager, strategy development manager, product/service development manager, supply chain manager, logistics manager, operations manager, customer relationship manager, human resources development manager, corporate responsibility manager, corporate communications manager, marketing communications manager, supply chain manager, logistics manager, chief of operations
Management consultant positions
general management consultancy, market research consultancy, product/service development consultancy, communications/media/advertising consultancy, corporate responsibility consultancy, crisis management consultancy, humanitarian consultancy, development aid consultancy
Cost & Fees
For EU citizens university education is free of charge. All students regardless of nationality are, however, obliged to pay an annual student union membership fee of approximately 120 euro.
The fee for non-EU/EEA students at Hanken is 12500 EUR/year.
Last updated Jan 2020
About the School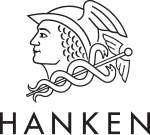 At Hanken you as a student are met as an individual. All students receive personal guidance and professors are easily approachable. Every year some 350 students enrol and in total we have some 2300 st ... Read More
At Hanken you as a student are met as an individual. All students receive personal guidance and professors are easily approachable. Every year some 350 students enrol and in total we have some 2300 students on our campuses in Helsinki and Vaasa. The size of the School makes close interaction between students and personnel on all levels possible. The atmosphere at the School is international, reflected by our numerous international partners and the exchange programme the School runs in addition to the high share of international students enrolled.
Read less