Program Description
Are you a future Interdisciplinary Business Professional?
Do you wish to work in interdisciplinary teams with people from different backgrounds and contribute your expertise and creativity to achieve a common goal? Are you able to think out of the box, accept new, exciting challenges and study problems from all possible angles? Are you prepared to study hard and work even harder, by putting your practical, hands-on daring attitude to good use? Then the English-taught Master of Science in Business Studies is the right programme for you!
One-year English-taught Master programme
The Master of Science in Business Studies is an intensive, ground-breaking one-year international Master programme in the domain of business studies, designed for ambitious students who are eager to make a difference. You will contribute to solutions and innovations for wicked problems that organizations are facing. Wicked problems are complex interdisciplinary issues that require innovative and diverse answers for organizations that add value to both people and our planet.
The MSc in Business Studies is pending accreditation approval. When accredited, the Master programme starts in September 2018.
Programme overview
Introduction
The Master programme kicks off with an intensive week where you will meet fellow students and experience the four core disciplines of the programme while acquiring intensive training on your research skills. During the following weeks you will work in interdisciplinary teams on an assignment centered around the theme Sustainability. Within the Interdisciplinary Innovation Assignments, you will work on real-life complex issues from the professional field. It includes a dynamic combination of co-creation with fellow-students and the professional field, academic depth provided by (guest) lectures and professorships, and an evidence-based approach with insights from different disciplinary perspectives.
Three pillars
The Master programme consists of three pillars: Applied research, Interdisciplinary Assignments and Professional Skills Development & Ethics.
These three pillars are based on the view that the future Business Professional needs to be equipped with critical thinking skills along with analytical skills to be able to handle complex issues. The interdisciplinary assignments enhance cooperation and communication skills with professionals from various disciplines and backgrounds. The Professional Skills Development & Ethics focuses on the ability to reflect on one's own behaviour and development and to adapt accordingly.
Six themes
Both (guest) lectures from experts in the field and the Community of Learners will support you throughout the Master programme. Your knowledge development is enhanced by the six ample themes and accompanying topics, that encompass the core disciplines of the Master programme: Marketing, Finance, Human Resource Management and Business & IT:
Sustainability: e.g. Corporate Social Responsibility, Cooperatives & Democracy
Technology Driven Society: e.g. Dynamic Capability, Compliance Management
Liquid Society: e.g. Behavioural Economics, Complexity and Transition Management
Innovation & Entrepreneurship: e.g. Circular Economy, Effectuation Theory
Professional Skills Development & Ethics: e.g. Systems Thinking, In the Board Room
Applied Research: e.g. Research Philosophy, Empirical Cycle, Academic Writing
Master Thesis
Your Master thesis is the centrepiece of the programme: you will demonstrate that you can execute an applied research project independently in an interdisciplinary professional context.
You will complete the full research cycle and prove that you can conceive and apply innovative and relevant solutions. You might choose your own topic relevant to and from the professional practice. Perhaps you might choose a topic from an organization or business committed to this Master programme or from the extensive network of the schools involved in the programme.
You might even choose to contribute to a large research project from one of the four professorships involved in the Master programme: Marketing & Market-Focused Entrepreneurship, Sustainable Financial Management, Human Capital or New Business & ICT.
Community of Learners
From day one you will work in an interdisciplinary, international setting. We offer you an ambitious and safe environment to cultivate your individual talents as well as your ability to work with others in co-creation. You will be part of an active and stimulating Community of Learners, consisting of your fellow students as well as committed professors, lecturer-researchers, and the professional practice. Within the Community, you cooperate and learn from each other with the aim to create new knowledge for complex issues leading to sustainable solutions and innovations. You will learn to master the knowledge, skills, and, most importantly, the new roles you will need in your future job and you will be coached in your leadership skills.
International Classroom
In a globalized society where international trade and cooperation between companies, public organizations, and universities is increasing, the international orientation of this Master programme is vital. In the international classroom, you will know what it is like to work in an international context. You will study with a mixed group of students, consisting of Dutch as well as international students, sharing your specific points of view and learning from their perspective. You will broaden your horizon and expand your international contacts. You will make friends for life from all over the world.
Programme Overview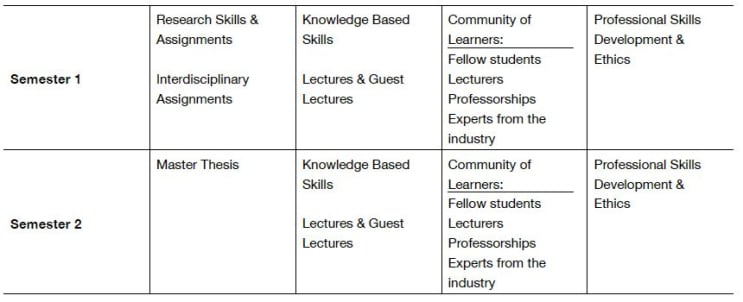 Your future
Become leaders as well team players
As a future Interdisciplinary Business Professional, you will be a leader as well as a team player. You will be expected to take the lead in innovations and groundbreaking projects while cooperating with team members with an entirely different background and point of view. During this Master programme, you will carry out individual and collective assignments, working independently and with a team of fellow-students, lecturer-researchers, professors and the professional field. This is how you will develop your personal and professional skills to become the creative intrapreneur organizations and companies need and demand.
Admission requirements
You can apply for this Master programme with a Bachelor degree or an equivalent degree from broad within the domain business studies and related fields. The admission procedure consists of:
A proof of sufficient English proficiency, IELTS 6.5 or equivalent.
A motivation letter.
An interview.
Last updated Mar 2018
About the School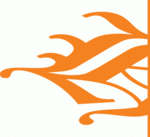 If you choose to study at Hanze University of Applied Sciences, Groningen, you will be joining a learning community where we bring education, applied research and the business field together. And on t ... Read More
If you choose to study at Hanze University of Applied Sciences, Groningen, you will be joining a learning community where we bring education, applied research and the business field together. And on top of that, you will be living in the best student city of the Netherlands.
Read less