MSc in Business Psychology with Coaching
Home ›
MSc ›
MSc in Business Psychology with Coaching
Read more about this program on the school's website
Program Description
Overview
Coaching Psychology is a thriving area of applied psychology which deals with professional and personal issues in a practical way. There is a growing demand for experts in evidence-based coaching who can offer effective non-clinical interventions to help individuals and teams by increasing productivity, managing talent, and dealing with conflict, stress and change. This demand exists across a number of sectors and areas of performance including occupational, educational, health, counselling, sports psychology, leadership, management, organisational development and human resources.
January entrants
Students starting the programme in January should note that it runs full-time for 2 semesters (12 months) + dissertation (February to April, 3 months) (total 16 months), or part-time runs for 4 semesters (24 months) + dissertation (March to August, 6 months) (total 30 months).
Students enrolling for the January intake programmes are not required to be on campus during the summer break.
Course content
MSc students take all of the courses listed over a one or two-year period. The Postgraduate Diploma is awarded to students who pass all of the taught courses but do not continue on to the Master's thesis. To gain the Postgraduate Certificate, students must pass any four of the eight taught elements.
The Business Psychology curriculum is complemented by a series of professional development activities to build academic and personal skills, consult with organisations and acquire additional accredited certificates (where available).
Core courses
Social and Organisational Change – the processes of individual and group change and the concept of resistance.
Psychology of Coaching – introducing the practice of coaching and its background in counselling theory.
Psychology for Marketing – exploring consumer behaviour, including cognition and perception in retail environments and the social psychology of persuasion.
Introduction to Human Factors and Ergonomics – the importance of workspace design and the impact of the environment on human error and performance.
Organisational Culture – analysing the concept of culture and its impact on employees.
Leadership – introducing the concept of power and how this relates to leadership in the business setting.
Diversity – looking at diversity from an individual identity perspective and examining the success of diversity management programmes.
Research Methods – research design, both qualitative and quantitative, relevant to the Master's thesis.
Dissertation
An MSc thesis is undertaken by students once they have completed and passed all taught courses. Students work individually with a project supervisor to design, carry out and present a formal project, applying psychology to their workplace. Students must show academic achievement in the taught courses to be considered eligible for the project.
Career
The practical and theoretical focus of the programme ensures that graduates are able to make a positive and effective contribution through coaching practice with learning from Business Psychology. This may be through taking the degree into a career in coaching in the workplace or as a step to becoming an accredited Coach in other contexts such as Education, Counselling, or Sports. The skills developed through the programme can be applied in the workplace through various wider roles e.g., management, consultancy, HR, as well as through specific coaching roles e.g., Executive Coach, Talent Management, Career Coaching, Mentoring.
English language requirements
Where English was not the medium of instruction during previous education, applicants must demonstrate English language proficiency equivalent to IELTS 6.5. Applicants should note that requirements for English language proficiency will focus particularly on written English.
Application deadline
Our Dubai Campus operates a rolling year-round admissions process: as soon as one intake has closed we begin accepting applications for the next one. It is also possible for you to defer your start date for up to a year.
Most students apply 6–10 months in advance of their chosen intake. We can accept applications up until 3 weeks before the start of each intake but you should note that a late application will almost certainly mean a delay in the provision of essential administrative services, such as your student matriculation card (without which you won't be able to access the library or online services).
Last updated Feb 2020
About the School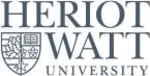 Pioneering British education in Dubai, with highly acclaimed degree programmes that meet the specific demands of local business and industry.
Pioneering British education in Dubai, with highly acclaimed degree programmes that meet the specific demands of local business and industry.
Read less