Read more about this program on the school's website
Program Description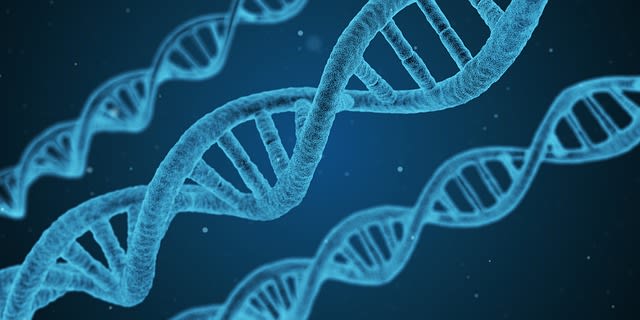 The Bioengineering master's program provides a broad engineering and biotechnology curriculum while offering a focus on a specific engineering track that best fits students' interests and career choices. This combination gives our bioengineering graduates professional flexibility, a distinct competitive advantage in the ever-changing field of bioengineering.
The bioengineering master's program offers both part-time and full-time schedule options. The program has six tracks:
Bioinformatics
Biomaterials
Biomechanical Systems and Devices
Cell and Bioprocess Engineering
Environmental Biotechnology
Signals and Systems
Curriculum Overview
The bioengineering master's program has two components: an interdisciplinary core curriculum, including one class outside of students' chosen sub-specialty to increase the breadth of bioengineering knowledge; and courses required by the department for students' chosen track.
Tracks
Bioinformatics
The Bioinformatics track looks at computational approaches to biomedical problems. Students may focus on computational data analysis, systems biology, data mining, simulation and modeling, visualization, or other areas that incorporate computer science and mathematics in biological research. This track requires some undergraduate computer science as a prerequisite (Comp 15 or the equivalent). Students will work with an advisor to design a coherent program including computer science electives as well as courses in computational biology, math, and biotechnology.
Biomaterials
The Biomaterials track involves the study of the interaction of biomaterials with their environment in the context of biomedical applications. Students will be encouraged to focus their studies on one of several bio-medically relevant topics, including tissue engineering, biological delivery, or the interaction of biomaterials with mammalian tissues. The nature of this track will require students to select courses from a number of departments.
Biomechanical Systems and Devices
The Biomechanical Systems and Devices track investigates the application of technology to human biological systems. Areas of study include the mechanics of hard and soft tissues, human biomechanics, dynamics of human-machine interaction, and the design of assistive technology and medical devices. Students develop a foundation with core courses in thermal-fluid processes, mechanics, and materials, or dynamic/robotic systems, and specialize in a particular area of study through the appropriate selection of elective courses.
Cell and Bioprocess Engineering
The Cell and Bioprocess Engineering track looks at bioprocess design and optimization with an emphasis on molecular and cellular processes. Our major educational objective for students is the attainment of core knowledge in both upstream and downstream engineering aspects of modern biotechnology. The core subject areas integrate applied biology, chemical reaction engineering, and systems analysis. Topics include enzyme and pathway engineering; fermentation and bioreactors; and cellular systems modeling and analysis.
Environmental Biotechnology
The Environmental Biotechnology track investigates the development, control, and characterization of biological processes for water and wastewater treatment and environmental restoration. The focus is on biological transformations in complex systems comprising microbial communities. Application and integration of current molecular tools for monitoring and assessing these systems are integrated within the framework of process design and implementation.
Signals and Systems
The Signal and Systems track educates biotechnology engineers in (1) analysis and processing of signals with an emphasis on biomedical image processing and image formation and (2) design, control and synthesis of systems for biotechnology (e.g. development of miniaturized devices, circuits, and systems, controller design for bioreactors).
Application Requirements
Application Fee
Resume/CV
Personal Statement
Official GRE scores

GRE not required for current Tufts undergraduates
GRE scores may be waived for part-time students with five years of industry experience who are U.S. citizens or permanent residents. Visit go.tufts.edu/engmasters for complete details. If you believe you are eligible to have the GRE waived based on these requirements, please contact gradadmissions@tufts.edu with the subject line "Engineering part-time Master's GRE requirement"

Official TOEFL or IELTS, if applicable
Transcripts
Three letters of Recommendation
Last updated May 2020
About the School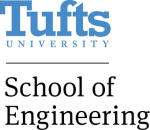 The Tufts University School of Engineering offers a rigorous engineering education in a unique environment that blends the intellectual and technological resources of a world-class research university ... Read More
The Tufts University School of Engineering offers a rigorous engineering education in a unique environment that blends the intellectual and technological resources of a world-class research university with the strengths of a top-ranked liberal arts college.
Read less