Program Description
Program Details
Overview
This program presents a comprehensive overview of the science about biological diversity ecology, evolution and dynamics, and of the methods for diversity analysis, calculation and estimation. It covers both practical and theoretical issues of the topic. The teaching location provides the curriculum with a special character. Since the University is located in the heart of Siberia, the students will have the opportunity to practice their theoretical skills in various labs, greenhouses, and a number of research stations located across the Siberian region.
List of Courses
A. Core courses
Philosophical problems of natural sciences
Academic English
Bioinformatics
Academic writing
History and methodology of biology
Bioethics and modern problems of biology
Ecology and Evolution
Statistics
B. Advanced courses
Ecosystem services, environmental economics and politics
Conservation Genetics
Microbiologic diversity
GIS
Environmental physiology
Systematics and phylogenetics
Biodiversity and biogeography
Conservation biology
C. Specialized courses (the student will choose one of the two options)
Global changes and environmental dynamics OR Landscape ecology and diversity
Geobotany OR Soil geography
Lichens, algae, fungi, mosses identification and diversity OR Aquatic and terrestrial invertebrates identification and diversity
Vascular plants identification and diversity OR Vertebrates identification and diversity
Institute of Biology
Biological studies have centuries-old traditions, as they began even before the official opening of the Imperial University, where botanist Krylov arrived in Tomsk in 1885 and started laying the University groves, the Botanical Gardens and the created the base of Herbarium collection.
Currently, Biological Institute has highly qualified human resources, a strong financial base, and unlimited opportunities for the realization of everyone's potential.
Departments:
Department of Botany
Department of Invertebrate Zoology
Department of Vertebrate Zoology and Ecology
Department of Ichthyology and Hydrobiology
Department of Human and Animal Physiology
Department of Plant Physiology and Biotechnology
Department of Soil Science and Soil Ecology
Department of Cytology and Genetics
Department of Forestry and Landscape Construction
Department of Environmental Management
Department of Agricultural Biotechnology
Department of Plant Protection
Department of Economics and Agribusiness
Department of Agronomy
Herbarium named after Professor Krylov
Soil Museum
Laboratory of human developmental biology
Zoological Museum
Scientific areas of the Faculty determined by its history and contemporary challenges in the development of science. Basic scientific research related to the inventory of the flora and vegetation in Siberia and neighboring countries, the study of taxonomy and phylogeny of polymorphic, multi-species genera and families, the reconstruction of the evolution of vegetation of North Asia, identify patterns of structure and dynamics of swamp and forest plant association.
Admission
Required documents (to be submitted online):
A passport copy;
A diploma copy (OR a registrar-issued transcript of grades for the last semester); upon arrival students must provide the admissions committee with an original document;

NOTE! documents received in a foreign country are submitted legalized in accordance with the procedure established by the legislation of the Russian Federation, or with the apostille (except when in accordance with the legislation of the Russian Federation and (or) international treaty legalization and apostille are not required)

Certified translation of the diploma and the passport into the Russian language (can be submitted upon the arrival)
A completed application form (online)
Other diplomas and certificates proving any other achievements (if available)
Entrance exams:

Written test in biology
An interview
The tuition fee per year is 335,550 RUB.
Scholarships are available via the https://future-in-russia.com/
Last updated Jun 2020
About the School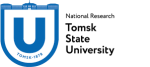 TSU is the oldest university in Russian Asia, in Siberia, that was founded in 1878 in Tomsk, Russia. It was the First Siberian Imperial University.
TSU is the oldest university in Russian Asia, in Siberia, that was founded in 1878 in Tomsk, Russia. It was the First Siberian Imperial University.
Read less