MSc in Big Data Analytics: Applied Modelling and Quantitative Methods
Home ›
MSc ›
Big Data ›
MSc in Big Data Analytics: Applied Modelling and Quantitative Methods
Program Description
Overview
Delve into the rapidly growing field of data science.
Trent is one of the first universities in Canada to work to fill the training gap for professionals in data science. You will be uniquely prepared with the tools and techniques you require to work with and analyze today's increasingly complex data sets in all areas of the sciences, as well as the business world. This professional program can be completed in 16 months and emphasizes practical skills in visualization, data mining, cloud-based approaches and parallel programming skills. Prepare for careers including Chief Data Officer, Data Scientist, Data Solutions Architect, Business Manager and Business Analyst.
Program
There are three primary objectives of the program:
The teaching of fundamental and common analytical modeling techniques required for research in a large number of quantitative fields.
The cross-fertilization that comes from sharing ideas with researchers in other disciplines, and the development of the communication skills required for this to occur.
Sufficient training of the student in his/ her chosen discipline, including coursework and a research thesis, to permit progression to a disciplinary Ph.D. program at another institution.
For the thesis-based stream, students are involved both in thesis research and coursework in their "home" discipline and in interdisciplinary study. They carry out coursework in the foundations and methods of quantitative modeling and participate in an interdisciplinary seminar. In this seminar, the student discusses, in a way comprehensible to the audience, the system being modeled, the model developed, and the means of validation of the model; here the emphasis is upon the modeling process itself rather than on the relevance of the results to the discipline of the research. Through this seminar, the students develop the skills required to communicate with researchers outside their own discipline and develop a perspective on their own and other disciplines not obtainable from within a single-discipline context.
The Experience
Cross-Disciplinary Boundaries as you Explore and Apply Modelling Techniques to your Research
Thesis-based: Earn an M.A. or an M.Sc. in the theory of modeling and the application of techniques in the natural sciences or social sciences. Interdisciplinary collaboration is at the core of this program as students with backgrounds in economics and computer science come together with those from math and psychology, and beyond. As you complete your coursework and conduct your research, you will be sharing ideas with classmates from an array of disciplines. Immersed in this multidisciplinary environment, you will develop new perspectives that will position you well for the future.
Collaborate on individualized, interdisciplinary research with faculty members in a wide range of disciplines.
Choose from Biology, Business Administration, Chemistry, Computer Science, Economics, Geography, Humanities, Mathematics, Philosophy, Physics & Astronomy and Psychology.
Build a solid foundation of modeling skills that will allow you to move on to a Ph.D. program in your discipline.
Two course-based options:
Big Data Analytics
Financial Analytics
Last updated Jun 2018
About the School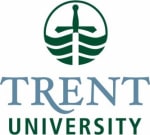 One of Canada's top universities, Trent University was founded on the ideal of interactive learning that's personal, purposeful and transformative.
One of Canada's top universities, Trent University was founded on the ideal of interactive learning that's personal, purposeful and transformative.
Read less