Read more about this program on the school's website
Program Description
Overview
Automotive Mechatronics is a life-cycle activity that involves the multidisciplinary integration of automotive mechanical and electronic systems. You will gain skills across automotive-specific mechanics, electronics, communication, advanced control and modelling.
Who is it for?
The MSc in Automotive Mechatronics is a recently established course, developed to respond to the clear demand in the sector for graduates with advanced skills and education in the specialised field. The significant increase in the application of mechatronics has created an industry need for this Masters degree. This course is designed for students with solid engineering, mathematics or applied science undergraduate degree who want to strive for a skill set which combines electrical, mechanical, digital control systems and physical system modelling.
Why this course?
We have extensive strategic links with the automotive industry and key players at the forefront of automotive research and development. This high level of engagement with industry through short courses, consultancy and research makes our graduates some of the most desirable in the UK and abroad for companies to recruit.
We are well located for visiting students from all over the world and offers a range of library and support facilities to support your studies.
Course details
This course is made up of nine taught compulsory modules, which are generally delivered from October to March. During the first term, you will take modules in core automotive subjects, such as vehicle dynamics, design, vehicle performance, powertrain technology and vehicle structures.
In the second term, you will undertake a bespoke programme of study geared towards a greater understanding of physical systems, advanced control system design and rapid prototyping.
Compulsory modules
All the modules in the following list need to be taken as part of this course
Vehicle Design Powertrain and Performance
Engine Fuels and Lubrication
Automotive Control and Simulation
Vehicle Dynamics, Ride and Handling
Mechatronics Modelling for Vehicle Systems
Vehicle Control Applications
Advanced Control and Optimisation
Embedded Vehicle Control Systems
Vehicle Electrification and Hybridisation
Entry requirements
A first or second class (or equivalent) UK Honours degree in engineering, mathematics or an applied science, with a wish to specialise in the growing field of Automotive Mechatronics.
Applicants who do not fulfil the standard entry requirements can apply for the Pre-Masters programme, successful completion of which will qualify them for entry to this course for the second year of study.
Your career
This course will take you on to an excellent career as a qualified engineer of the highest standard in the field of Automotive Mechatronics, capable of contributing significantly to the increased demand for experts in the field of vehicle electrification. The broad application of automotive mechatronics opens a wide range of career opportunities within the automotive sector.
Expected careers paths for graduates who have successfully completed the MSc in Automotive Mechatronics include further research or employment within internationally leading vehicle manufacturers and engineering consultancies and tier 1 suppliers to the automotive industry.
Last updated May 2020
About the School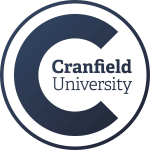 Cranfield's distinctive expertise is in our deep understanding of technology and management and how these work together to benefit the world.
Cranfield's distinctive expertise is in our deep understanding of technology and management and how these work together to benefit the world.
Read less